At the Tokyo Olympics 2020 Tunisia's 18-year old Hafnaoui Ahmed becomes the first African to win a Gold Medal.
Hafnaoui Ahmed won the Gold in the men's 400m swimming freestyle.
The 18-year-old summoned a thrilling last 50m to come home in 3min 43.36sec to overhaul the Australian Jack McLoughlin, who took silver, and American Kieran Smith, who won bronze.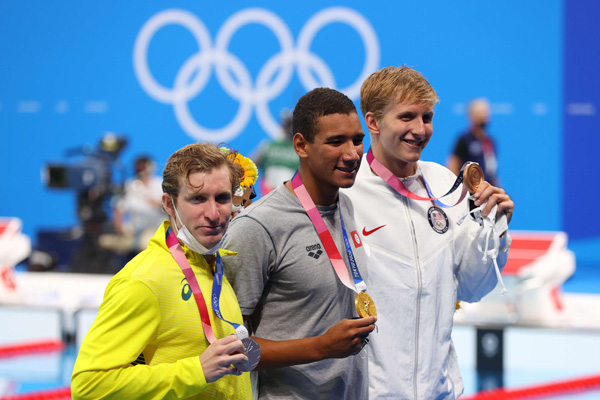 READ RELATED ARTICLE: Paola Egonu, volleyball player of Nigerian origin to carry Olympic flag at Tokyo Olympics Opening Ceremony

Nigerian in German Olympic team Jordan Torunarigha faces racist abuse, team walks off pitch in protest
What made the Hafnaoui Ahmed's performance at the Tokyo 2020 Olympics even more impressive was that his PB at the start of the 2021 was six seconds slower at 3:49.90. And while he had improved that to 3:46.16 in the build up to Tokyo, he was still ranked just 16th in the field.
The Guardian reported that, when asked whether he was surprised to win, Hafnaoui Ahmed nodded. "Of course," he said. "It's unbelievable. I didn't believe it until I touched the wall and saw my face first. I saw the Australian guy from lane six, I guess in the [last] 200m. It was a great fight at the end. I'm feeling great. I am feeling proud."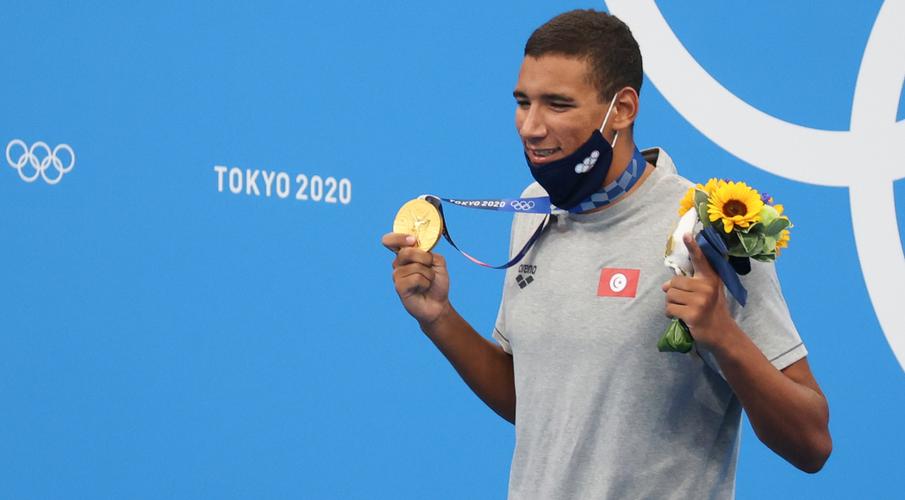 Source: The Guardian