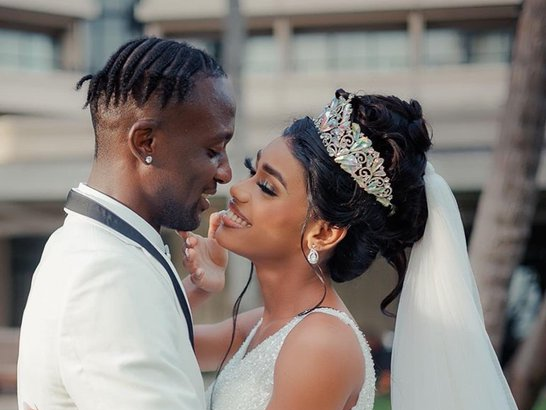 Africans in Sports. African footballers. Sierre-Leone footballer Mohamed Buya Turay skipped his own wedding day to finalise his new soccer contract in Malmo, Sweden.
The 27-year-old forward transferred from a team in China to Sweden's Malmo last month and was forced to skip his nuptials to close the deal.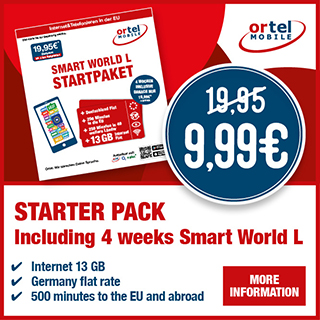 What did Mohamed Buya Turay and his wife decide on for their wedding day?
For those thinking the star player chose football over his love are mistaken as the wedding still went on as planned as his brother stood in for him.
Turay also described the trick he and his new bride pulled to make it look like he was at his own wedding when in fact we was not.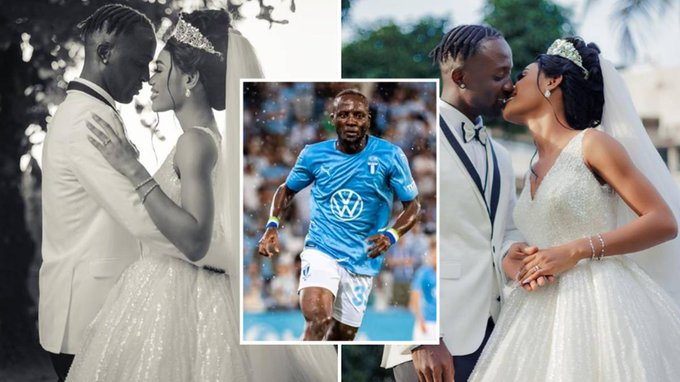 His wedding ceremony, scheduled for July 21 in his hometown of Sierra Leone, was overshadowed by the transfer to Malmö from Henan Songshan Longmen of China. It was logical that Mohamed Buya Turay would not be able to be in both places at the same time, so he asked his brother to take his place and meet his girlfriend Suad Baydoun at the altar.
"We got married on July 21 in Sierra Leone," Turay explained to the Swedish outlet Afton Bladet. "But I wasn't there because Malmo asked me to come here earlier."
"We took the pictures in advance," he said. "So it looks like I was there but I wasn't. My brother had to represent me at the wedding itself," wrote nypost.com quoting the footballer.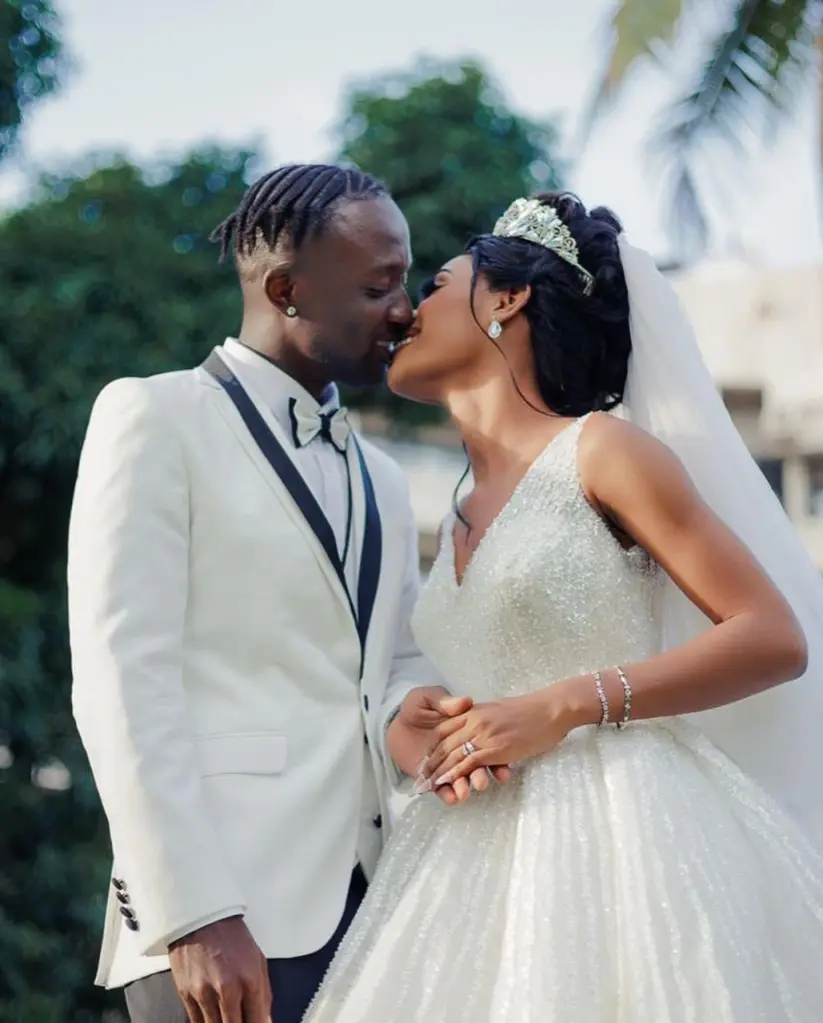 READ MORE: Footballer Victor Osimhen's sister and husband accuse him of debt worth millions
Mohamed Buya Turay added that he is currently trying to get his wife to be able to join him in Europe. He said that he wants her to be close to him and for her to live with him in Sweden.
What about the honeymoon? The post-wedding event has been postponed due to their prioritisation of the game and he'll first have to win the league and then go on their honeymoon.