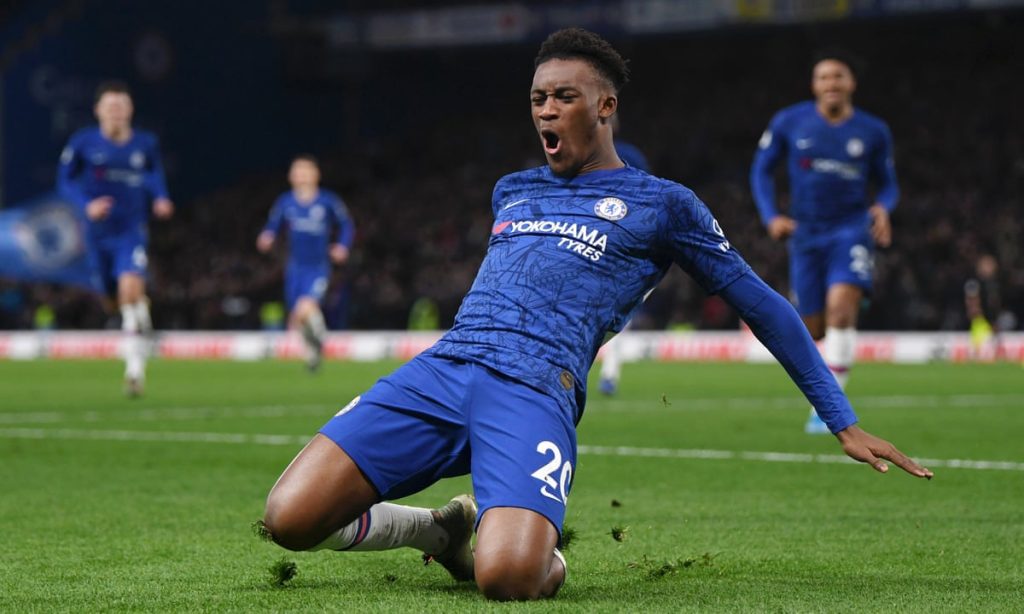 African footballers. Ghanaian footballer Callum Hudson-Odoi has landed in Germany for a medical exam ahead of move to Bayer Leverkusen.
Hudson-Odoi has been linked to various top clubs across Europe this summer with the likes of Borrusia Dortmund, Newcastle and Southampton showing interest in the 21-year-old.
However the English international is set to join Bayer Leverkusen on a year-long loan from Chelsea, leaving the club for the first time in his career.
"I am very happy to be here. I hope we can win a trophy and go far in the Champions League," said Hudson-Odoi.
Hudson-Odoi joined Chelsea at the age of six and has risen up the ranks to make 126 appearances for the senior side.
His best spell at Stamford Bridge was under the guidance of Frank Lampard, who was keen to hand opportunities to the club's young English stars. Playing 33 times in the 2019-20 campaign netting three goals and 37 the following season.
Unfortunately in the 2021-22 campaign he saw his play time limited to 28 matches as he struggled with injuries.
READ ALSO: Ghanaian Germany-based footballer Thilo Kehrer signs 4-year contract with West Ham
Ghanaian Germany-based footballer Stephan Ambrosius joins German team Karlsruher on loan