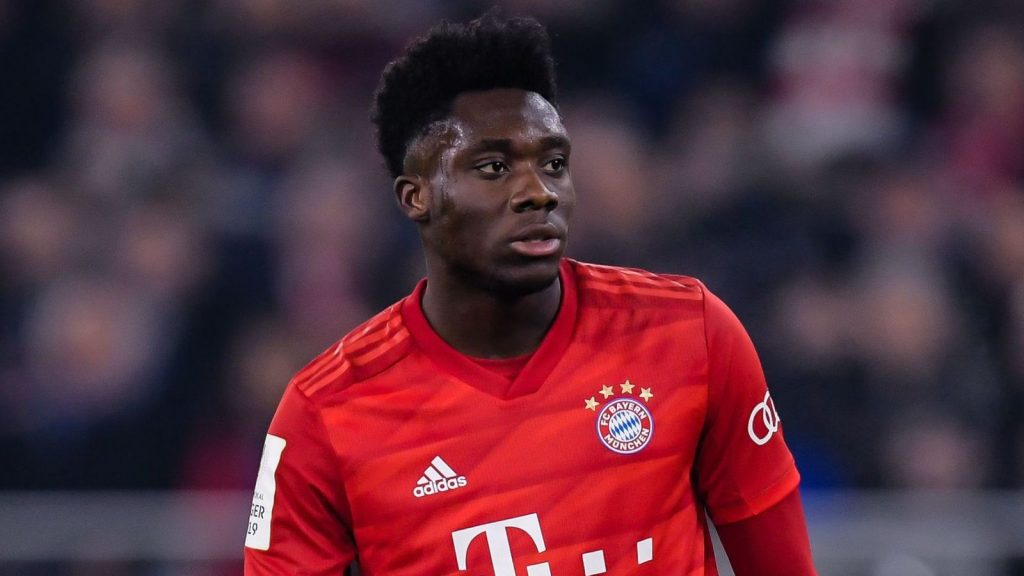 African sports news. African footballers. Ghanaian born Alphonso Davies is a 19 year old Bayern star who is leaving his mark in football where he just won the Champion's League.
He has a following of 1.5 million followers on the video application platform and 2 million on Instagram.
Born in Ghana but with a Canadian passport, Davies has won a host of followers by presenting himself as any 19-year-old on social media. Not only does he post videos in which he makes jokes, plays on the PlayStation or makes feats with the ball, but he creates real entertainment micro sketches.
Youth coach leaves German team, Bayern Munich, after racism allegations
Born and raised in a refugee camp in Ghana to Liberian parents, Phonzie, as his friends call him, moved to Edmonton at the age of 5. It is here that he met football and in 2015, at 15, he made his debut with the Vancouver Whitecaps. 
Two years later he was already in the national team. He had already been reported to Milan in the summer of 2016. He was 15 and a half years old and already impressed with his ability on the pitch, with his personality. He was fast, technical, ambidextrous.
Bayern were better, faster and above all, willing to pay that tens of millions to sign him and the win of the most important football cup in the world has made them not regret their decision.
Source: Alphonso Davies