Afcon 2021 Burkina Faso vs Cape Verde. Burkina Faso gets its first win at the Africa Cup of Nations 2022 after Hassan Bande gave them their first win against Cape Verde (Cabo Verde). Hassan Bande chested the first goal exactly 6 minutes before halftime giving the team its first victory at the 2022 AFCON.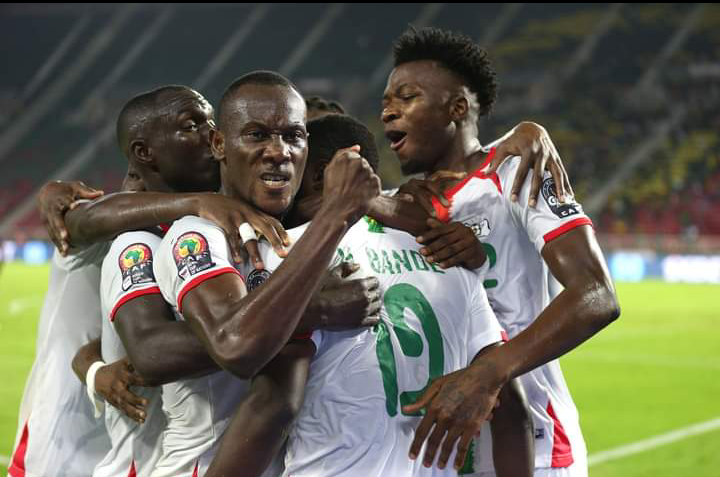 Burkina Faso forward Hassan Banded replaced the AstonVilla player Bertrand Traore. Traore was missing in the game as he is currently quarantining. This is after testing positive for COVID 19. Despite Traore's absence, Burkina got its first win.

As it stands Burkina Faso has tied with Cape Verde having garnered 3 points each. The two teams come in the second position after the host Cameroon. The host thrashed Ethiopia in its previous match and is successfully proceeding to the knockouts.

Cape Verde is expected to take on Cameroon on 17th January at 4 PM (EAT) while Burkina Faso is to face it off with Ethiopia on the same day. These two matches will be very important as they are to determine who will proceed to the knockout stage. Cape Verde is hoping to proceed to win against Cameroon. If so, it will give them a chance to proceed to the knockout stage. This will a tough one for Cape Verde as the AFCON host has already made a statement in all of its previous matches.
Burkina Faso first victory might motivate them to play harder against hopeless Ethiopia. This might present them with an opportunity to proceed to the knockout stage. If so they will face the Africa cup host Cameroon in the knockout stage.
READ MORE: Africa Cup 2021 matches 10 Jan: participating countries, game times
Africa Cup 2021: Host Cameroon thrashes Ethiopia 4 – 1 at AFCON
Source– sky sport channelhttps://www.skysport.com