Controversial Nigerian journalist Kemi Olunloyo has hit back at a follower who referred to her as "baby".
Kemi Omololu-Olunloyo (born 6 August 1964) is a Nigerian journalist, blogger and activist against gun violence, and social media personality.
The journalist had posted a message on her social media account praying for her followers and wishing everyone a blessed day, when one follower acknowledged the thoughtful gesture and commented; ''Amen… Love you baby.''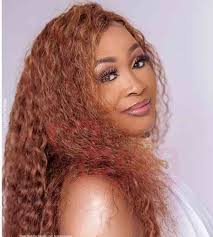 Kemi Olunloyo who didn't take well to the comment, vented on the fan, noting that the word ''baby'' is disrespectful and should be used to refer to one's partner or spouse, Talksofnaija reported.
In the now-deleted Tweet, she wrote: "Don't address me as a baby…it's disrespectful. I am not dating you nor do I know you. It's "love you ma'am." I hope I made myself clear. Those of you that speak like this, stop it immediately. I said a prayer, you've said Amen. Love you ma'am."
"It's Disrespectful. Nigerian men do it a lot at home. Stop trying to be American. They use it for their lovers and spouses. Stop calling women you are not in a relationship with "baby". Take corrections.
Read all news about Afro Celebrities here: