Entrepreneur Lallo Minteh left Italy to move to The Gambia to start up his own poultry farm which he named Minteh poultry Farm.
Minteh farm was constructed by him and he shared that he got poultry experience from Italy. He bought his birds from Holland bringing them to the Gambia and they produce 68-70 crates of eggs, daily.
When you get to his farm he instructs all to disinfect their feet, this is to make sure no germs or bacteria are tracked into the coop. He takes us through his brooding house and shows off with his large flock.
Minteh Farm boast of 5,100 chicken imported with the white breed coming from Holland and has then moved to the Gambia. He first bought 5,000 chicken from Holland and this is how he started his dream.
He houses different breeds of chicken with some from Senegal and all in different species and ages.
He adds that the most challenging part about the business is the feeding because it takes up up to 75 per cent of income and is very time consuming.
"The feeding is the major challenge as a large percentage goes into the feeding."
His staff work in shifts to facilitate the proper feeding of the birds. The chicken produce an average of 60-70 crates a day.
Lallo's staff have a round the clock responsibility to monitor the birds and report should any be sick or ailing or not producing eggs.
READ MORE: Football fairy tale of Gambia's Ebrima Darboe, Roma midfielder who arrived in Italy as a child refugee
"When I came back to the Gambia in 2016, I decided to venture into the poultry business because I already had the basic knowledge. Then I did not just go into the poultry business. I had to go and do some research to know the business environment and I also had a mentor who advised me."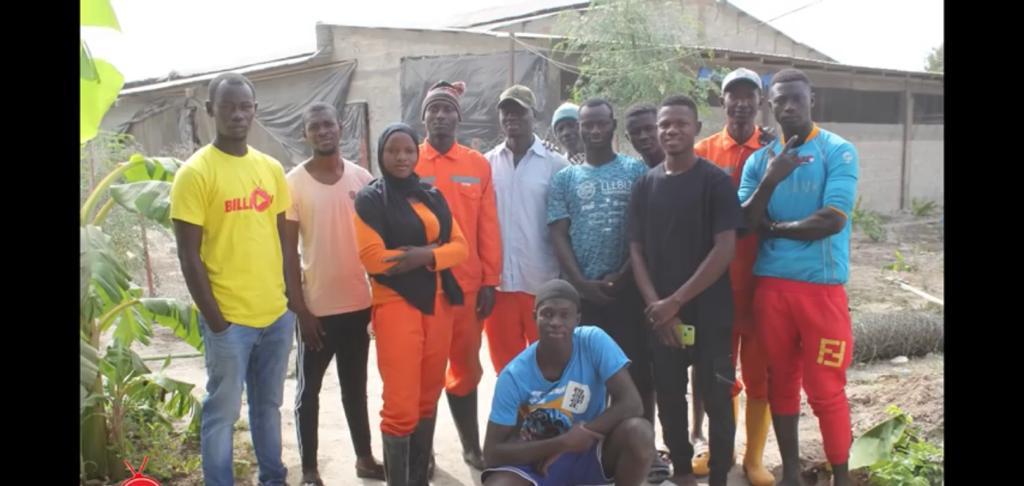 Lallo Minteh said he had to adapt a Gambian mindset to be able to be better suited for his business environment and that after he was well oriented with his vicinity did he start his poultry farm and built it by himself.
He chose poultry because he learnt farming and he is the son of a farmer but a carpenter by profession. With his first money he bought land in his home village and he started by planting trees in his piece of land.
"I don't see this as work because it's my passion"
I encourage the youth, and all overall those who want to venture. Let them come in. This is a very lucrative business with full time employment."
Source: Billion TV