Talented Kenyan rapper Vicmass Luodollar released a new single dubbed BBI soundtrack that has a very important message for Kenyans in Kenya and in the general diaspora.
The song is meant to remind the listener of who they are and is targeting Kenyans especially, who are in the know of the new BBI document that the government is trying to sell to Kenyans composed by Kenya's elite political giants.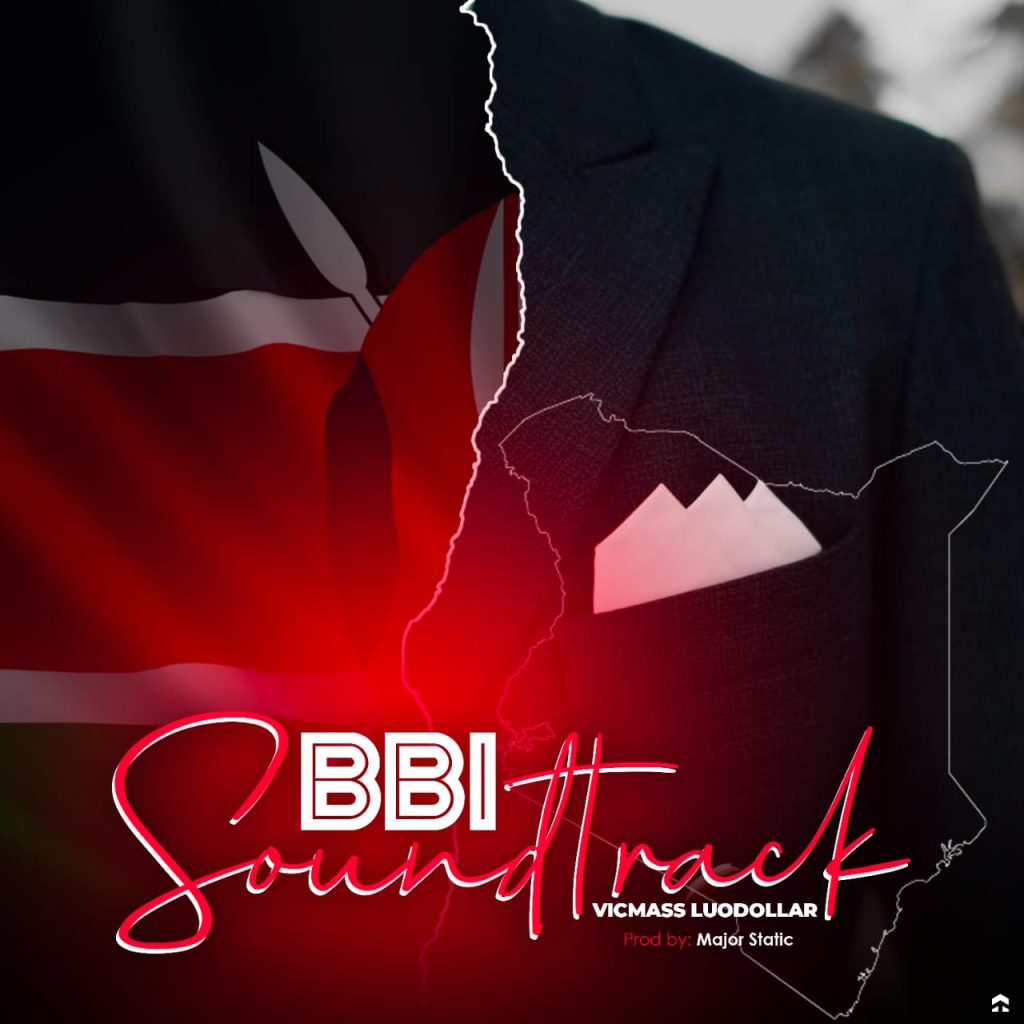 The talented Luo rapper talked to Afro News citing that his motivation for the song, 'The BBI SOUNDTRACK', was to see Kenyan youths stand on their own. And as much as they support their political leaders, that they need to do it with sound mind and stop hanging around for handouts.
"We lost a lot of youths in the last general election and a few years later the handshake happened and Miguna still can't be home. What message does it send?" This was in reference to Kenya's' post election plight after a double voting election period that saw democracy swept under the rug.
Vicmass Luodollar ft. Octopizzo's hit 'BANK OTUCH' hits 1Million Streams on YouTube
"I am here to remind you regardless of your opinion and of your political breath and class that we need each other most,take a minute as you read this message and picture yourself days you were hungry because you had no money to buy food,and because you had no job and the landlord threw your stuff out and locked your door…"
Vicmass Luodollar hits at how political difference has made the Kenyan economy to struggle and that the common man is the one that gets the short end of the stick. Politicians use and abuse citizens and put them up against each other but in real sense they are not to be trusted as they are allies behind closed doors.
"What can we do as Kenyan youths if leaders are not working together in a document meant to heal Kenya so we can improve out economy?"
The song has the message that those that have never gone hungry or lacked money shoudl raise their hand as these are the challenegd that the regualr Kenyasn face and is their day to day 'lifestyle'.
'MY POINT IS, let dirty politics die, let us build ourselves and build our beautiful country, we can do better and this is the reason for my BBI SOUNDTRACK song – we can do better. ENJOY AND SHARE with your loved ones.'
The BBI SOUNDTRACK is an amazing soul awakening song produced by Major Static.
By Rading' Nyamwaya