Reggae artist Winning Jah is set to release a new album titled "Nouveau Business". This eleven-track album contains powerful messages against all forms of discrimination.
For instance, in the "Coat of Many Colours", Winning Jah urges all to accept others regardless of their race, colour, sex or sexual orientation, religion, political and other opinions.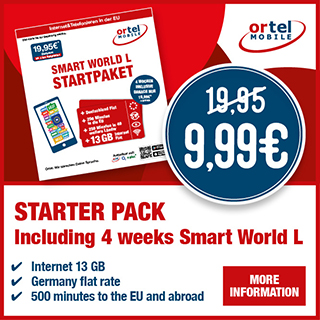 "We can only have peace by accepting people the way they are," Winning Jah says in an exclusive interview with AfroNews Germany. "My mother used to me tell that when I was a child."
He claims to be the first African reggae artist to compose a song explicitly urging people to accept and respect the LGBT (lesbian, gay, bisexual, and transgender) people.
The album also features "To Whom It May Concern", a song against the use of pictures of starving, emaciated and diseased African children to raise funds for international humanitarian organisations.
Winning Jah appeals to such organisations to respect the human dignity of the African child.
He holds that many of these organisations claiming to help needy African children don't have any impact.
Some of them use poor African children to raise money and become richer, he says.
RELATED ARTICLE: Nigeria's Young Stitch releases Afrobeat song and video on the power of love
Winning Jah, whose real name is Kingsley Eno Osagie, was born in Kano (Tuareg), Nigeria.
He studied drums and ballophones at the Maison de la Culture in the Republic of Niger, where he also studied classical music. Winning Jah later on studied Jazz, Reggae and Afrobeat.
He has become known for his unique vocal and instrumental qualities.
In 2010 Winning Jah released two singles and an EP which did very well in West and North Africa.
He mainly sings about social issues, and is a strong campaigner against discrimination. In his songs he usually encourages the public to fight against injustice.
The nine-track album will be released on 22nd July 2016 on VPALMUSIC|VPRECORDS.
Winning Jah has visited several African countries to campion for the rights of the disable.
In 2008 he founded Amc1d Projects International ONLUS, an international charity with more than 10 branches in several African countries.
The charity, with its headquarters in Italy, supports needy children and women in collaboration with UNICEF and United Nations.

Click here to pre-order "Nouveau Business"
By Stephen Ogongo Ongong'a