Nollywood star Ernest Asuzu is dead. News of his death was confirmed by his wife, Jennifer Asuzu, who said the actor went to sleep on Tuesday evening and never woke up.
Ernest Asuzu was a famous Nollywood actor, musician, rapper, producer, director and a television personality.
Nollywood Ernest Asuzu was born in Imo State in the south eastern part of Nigeria, and was known for playing criminal, villain and hit man roles in movies before he died.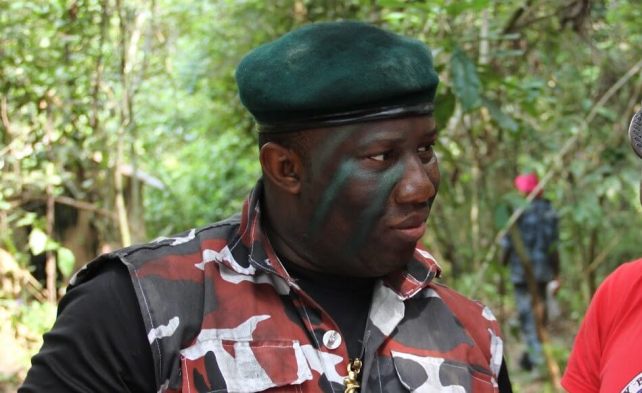 Asuzu began his acting career in the '90s and rose to prominence after he starred in the 1997 Nollywood classic, 'Rituals'. Apart from acting, he was also a musician with the name El Cream. In 2015 the actor's career took a nosedive when he suffered a stroke that affected his speech and saw him bedridden for 3 years and off the screens.
READ MORE: Sotonye Green, Nollywood actress dies of coronavirus
In the last interview, Premium Times reported that he had in December 2020, Asuzu described his problem as spiritual, and said he was planning on making a comeback to Nollywood and music after an eight year break. He launched a music album in December as well titled, 'The Truth' made up of 7 tracks.
Asuzu is survived by his wife and two children.
Some of the condolences shared by users on his photo said;
Thedamolar wrote: "Omg May his soul Rest in Peace."
Latifachuks wrote: "Na wa o. May his soul rest in peace."
Obatola wrote: "May his soul Rest in Peace."
Onwutalobijane wrote: "This is so painful Rip to him."
Source: Premium Timesng, AfroNews.de