The great Hollywood star Sofia Loren, 86-year old Italian Oscar winner, returns to the cameras with "The Life Ahead", directed by her son Edoardo Ponti.
The film is based on the acclaimed novel "The Life Before Us" by Romain Gary (1914-1980). Loren yields her star power to the role of Madame Rosa in the film. The screenplay was written by Ponti alongside Italian playwright Ugo Chiti.
The Life Ahead story
The story of The Life Ahead takes place is the Italian port city of Bari and revolves around the moving story of a friendship between an orphan boy from Senegal (Ibrahim Gueye as Momo) and a former prostitute and Holocaust survivor (Sofia Lorone as Madame Rosa), two characters separated by race, religion, gender, culture and generation.
The twelve-year-old Momo (Ibrahim Gaye) comes from Senegal and is housed by a doctor with the former prostitute Madame Rosa (Sophia Loren). There are other children in care of the woman, most of them from other prostitutes. At first, the boy, who makes his living as a drug dealer, has a hard time in the new environment. One day he discovers that Madame Rosa has set up a hiding place in the basement: she is a Holocaust survivor and lives in fear of being deported again.
Momo, like Madame Rosa, is also traumatized. He lost his mother in dramatic circumstances. Even if he cannot imagine exactly what Madame Rosa once experienced, he senses fear and uncertainty behind her self-confident and resolute facade. When suddenly the past overtakes her, she is falls into a kind of paralysis. The relationship between the two will be reversed and the boy will take responsibility for Madame Rosa.
Momo, Ibrahima Gueye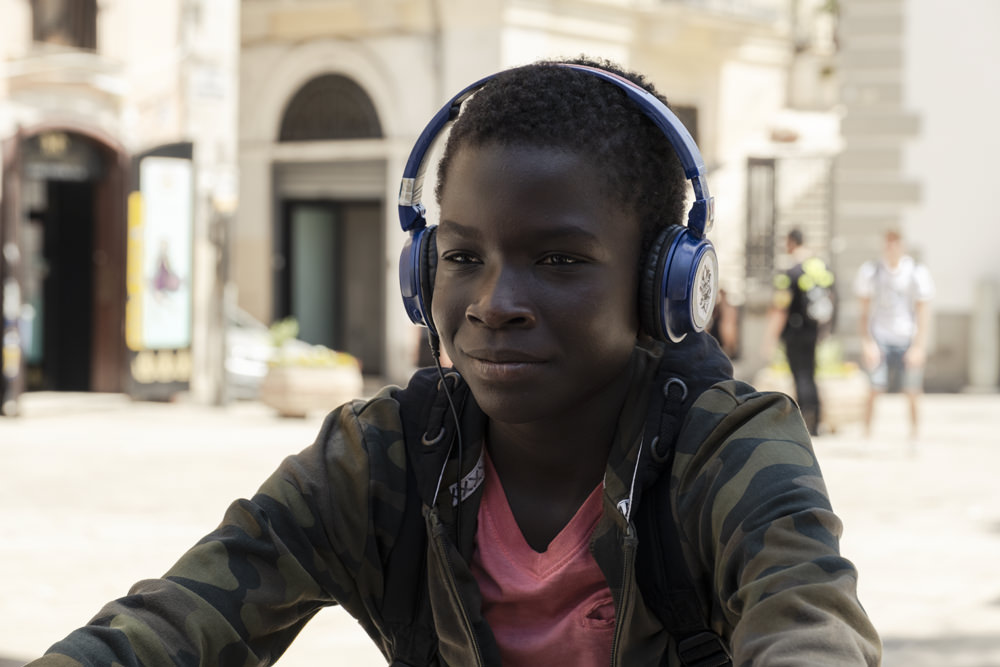 The heart of the movie is Momo, and the way he interacts with Madame Rosa. He is remarkably played by Ibrahima Gueye.
In the original book by Romain Gary, Momo is white, an Algerian North African.
"And Ibrahima was really just the best. He had the right soul for Momo," director Ponti said, in an interview to Deadline. "Though being new to acting and from a family not at all in show business he had to get to the place in rehearsals where he could be really confrontational with Madame Rosa.
"This is his first movie, but he had the instinct to come to my mother during one of the rehearsals and say, 'Sophia I have to share something with you. It's hard for me when I get home after the scenes when I criticize you and insult you, I really have a hard time with them and they really break my heart when I'm home. So, do you mind giving me permission to be rude to you?' And my mother was like, 'Absolutely no problem. You know it's acting and I'm not going to get offended.' And from that moment on he could not have been more perfect like he is in the movie," the director said.
"Imagine the instinct. I mean, he has never been to acting school. The instinct of asking that permission so that he could unleash these things out of him it's amazing," he commented.
The film is scheduled to be shown on Netflix from November 13th.
Watch the trailer: