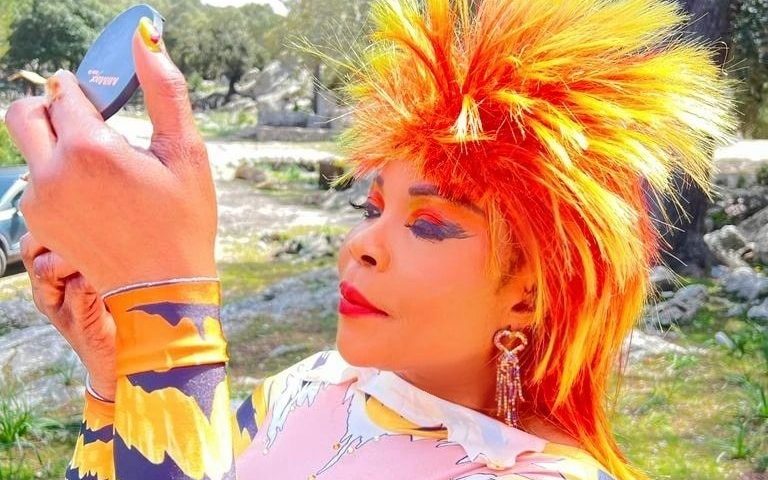 African Music in Germany. For many African Musicians theirs is the dream of success, making waves in the music industry and making an impact on their fans. This aspiration is not different for Nigerian Germany-based Musician ME-RAZOR who is 'hot and sharp' and an amazing inspiration for other African musicians in Germany.
AFRONEWS caught up with the reggae-dancehall diva to hear what she says about the industry, her new album, what her journey into music is and has been and what it means to her.
Who are you and where do you come from?
I am Me-Razor, a singer and songwriter. I spent most years of my life in Europe based in Frankfurt Am Main Hessen where I learnt to love their traditional food, drinks, culture and made good friends. My home is Germany and Nigeria.
I came from a very large musical family. The people who know my family called them "The Voice". My father was a very good guitarist player in my youth and this motivated me to take part in several youth singing and dancing competitions.
Where did the name me-razor come from it's very creative?
The name ME-RAZOR is one that has an amazing story behind it. I came into the music game hot and sharp, I wanted to stand out and have a name that resonated with me and how cutting-edge my music was going to be.
I went on google and searched for M-RAZOR and found out it was not trademarked and there were barely any searches and information to the name, it was unique – so I claimed it! Then Google sent me a message and they had created a logo for me.
All I had was my name on my album cover but google went ahead an created a logo for me that I use to date. There are now several people on the internet copying my name but mine still stands out from theirs.

When did you discover you have a talent for music?
It was actually at the tender age of fourteen. I was creating soulful songs that captivated the listener with singles like " Too Chukwu " and "Keep it on". Soon afterwards, at fifteen-years-old, I released my acclaimed album " Living in a wonderful world" under my real name Nancy.
Due to some private reasons, I was inactive as a singer for many years. I made a come back in 2012 with songs like 'The moments and Dance freedom' which became a dance anthem for the people quickly hitting discos all over the world.
The time I had stepped aside from music was hard. I had the feeling, a part of me was missing. I felt so incomplete and it was a hard and unpleasant time for one who loves music so dearly.
What challenges have you faced in your line of work as an artist?
The pandemic was a hard time for me and I guess for a lot of other artists. 2020, Started as a promising year as I had just released my new seven tracker EP Album in February, Titled CHIMI CHANGA.
I was just getting ready for my new album promotion tour in Europe with many confirmed bookings ready to start from March 8th 2020 but my hope and good plans were cut short and left for nothing.
It was indeed a year of pain and agony but I am still glad we are alive. After we lost 2021 for nothing, then 2022 brought back hopes in human race and in the music industry.
After this trying time I celebrated one hit song which made waves both out and online and went viral. My 2022 Europe Tour was also a very successful one, God is always great.
How would you describe your genre of music?
It is a mixture of Dance-hall, Pop, RnB/Soul, Roots, Reggae-Dancehall and Afrobeats.
What messages do you convey through your music and what is your motivation?
My music is just meant to have people having a good time. Every track is for the sake of celebrating music and having everyone happy and excited. I make music to make people forget their woes and just be in the moment.
Music is therapy both physiologically and psychologically and this is something I take very seriously. Every time I'm on stage and I see people enjoying the music and I also see my friends dancing and having fun while they support makes me happy. I know that I'm doing something amazing.
What advice would you give someone hoping to start out in the music industry?
Trust God and do not be discouraged. Music is a calling and it is an instrument to life and making life easier. I have a passion for people and helping people is my calling – if its through the music too then that is what God wants me to do.
What have been some of your challenges in the music industry?
When I started out I marketing my music in Nigeria and Germany but the logistics of doing this was becoming impossible as I would need to be present for performances, shows, promos and interviews etc but I was in Germany. So taking off was a bit restricted and I had to chose to market my music in Germany because I was more present here.
Another thing that rocked our world was COVID. The entertainment industry suffered the worst blow and is still yet to recover and this has caused many artist to even bow out. Germany is still recovering and now we have the war between Ukraine and Russia – people are suffering and life is getting more expensive such that events are not as many anymore.
What do you love best about what you do and how do you hope to have an impact on the world?
Songwriting is one of the talents that no one can take away from me. I love writing Songs because for me music is one of the factors that brings joy in my life. It's a like therapy for my body and my soul because it is the only free way I can express myself. The ability to sing and to write Songs is the most precious gift I've gotten from our Creator. I love it so much.
I have some mentors that I got my inspirations from, which has been helping me a lot in my music career. And to be on stage with other musicians gives me a great pleasure as I get to dance and dancing is one of my passions and I hope to share this gift with the whole world.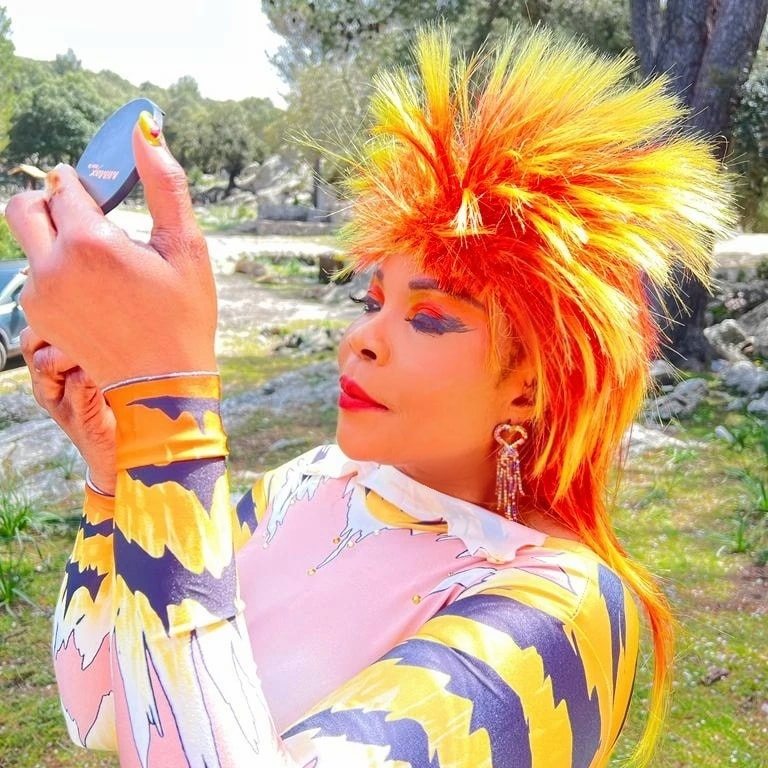 Do you have new music you're working on now and what can we as fans expect?
I just releases a new EP Album after my successful Europe tour 2022, now in 2023, I've topped it up with a 7 tracks EP ALBUM. The title is 'TIME' is a non-stop happy mood maker. The album has hit songs that are trending both online and offline.
The titles to the songs are; Time, Fire, Jealousy, Give Them, Beautiful, Dey ok and Balls. I am hoping to put out some videos and I am currently working on shooting the video of my song FREEDOM. Till now, 2023 has been a turbulent year for me as an artist, but I keep the calm because I know that I am going to roll it up more than before.
I made a promise to be producing a gospel track every year to thank Him for how far I have gotten and how He is yet to take me and this is a track I am working on releasing this year. As for videos, I am already working on my hit 'FREEDOM' and my fans should expect it very soon.
What do you think makes your sound unique to you or your fans?
My music is about trust, God, strength, healing and so much more. I want it to make people forget, to elevate their stress to entertain them and make them happy. This is what I assume my fans want.
We know that you have been nominated for the AFRONEWS Awards 2023 under two categories, how does that make you feel?
I have been nominated for Best African Music Video in Germany 2023 and Best African Musician/Band in Germany 2023 and this is an amazing honour. To be recognised for your work is truly a beautiful appreciation for what you do.
I really want to call out to my fans and friends to rally behind me and vote for me and support me as they have in the past. We have to bring this one home for the African Diva!!
How can fans reach out to you?
My fans can reach out to me on any of my platforms. I encourage them to interact with my music and reach out and share and subscribe. I am on every platform and love it when they interact with my music:
Email: memusic@me-razor.com
Website: me-razor.com
Facebook personal profile: MNRazor
FB group: MeRazor.Songs
Facebook group: Dance Beats Frankfurt by Me-Razor
Twitter: merazor1
Instagram: officialmerazor
Linkedin: me-razor
Apple Music
Youtube Music
OTHER PIECES TO READ ON ME-RAZOR;

Me-Razor: Why it is very important for Africans in Germany to support each other

ME-RAZOR nominated Best African Music Video in Germany at AFRONEWS Awards 2023

ME-RAZOR nominated Best African Musician/Band in Germany at AFRONEWS Awards 2023