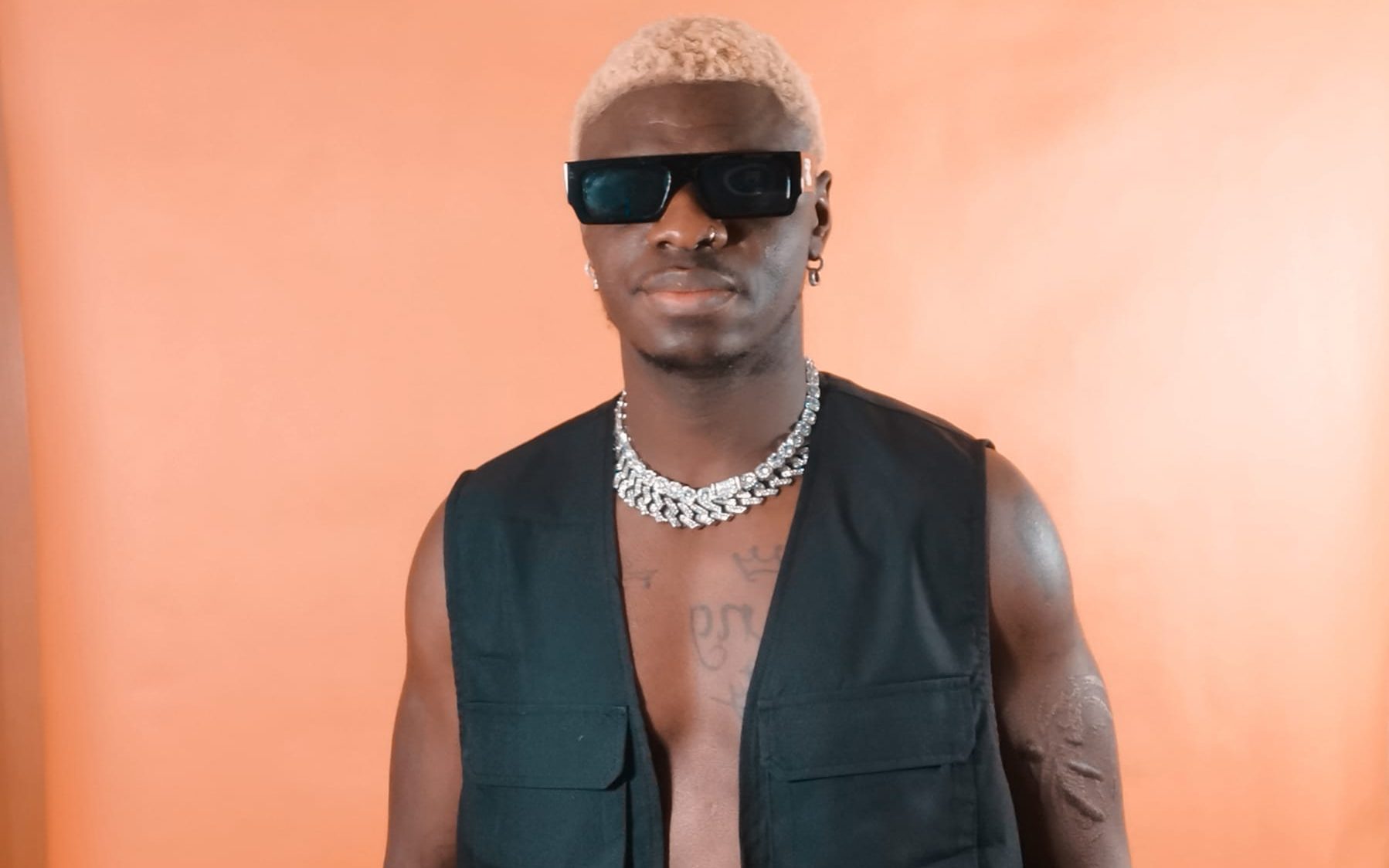 African Music. Nigerian Germany-based superstar Jesty B released a new hit video 'Jaiye' with an amazing message for those who love to celebrate and enjoy life.
The new hit song 'Jaiye' is about celebrating life and realising that tomorrow is not guaranteed, that we should celebrate today no matter what happens.
Afronews caught up with Jesty B and asked him what was the meaning behind the song and this is what he shared: 'Jaiye means celebrate, na who no get money dey say enjoyment no good.'
The video talks about having a good time, enjoying life and putting one's best foot forward when it comes to trying or challenging times.
In one scene Jesty dances in between a group of people clearly having a good time dancing and celebrating with him this is very true to the song's theme which advises that people should live the best out of today.
The song was produced by Kulboy who is one of the best producers in Nigeria and has worked with a lot of top artists like Davido, Tekno, Don jazzy, Mr Eazi and many others. The video director is Samtes and Iyke Cele.
Watch the video on Youtube HERE.
Who is Jesty B?
Jesty B is a Nigerian Afropop musician based in Osnabrück, Germany. He plays Afrobeat, Dancehall, Makosa and Hip hop. He mainly sings about love, though once in a while he criticises some bad behaviours in the society. In his song "Blow papa" ft Sking, a German rapper, Jesty B condemned old rich men who run after young girls.
In 2016 Jesty B's song "Kalongolo Love" won the Best Afrobeat Song Award at a colourful event in Berlin that attracted several hundreds of African music lovers.
Other than doing music, Jesty B is also a model and a songwriter. He describes his musical journey as a tough one, saying that being an independent artiste, it's difficult to rise to the top.
Jesty B started his music career in 2008 and so far, he has released over 100 songs. Currently he is working on an Album titled "Journey to Greatness". Some of his famous hits include: "Birthday", "Ginger me", "Celebrate", "On God", "Wet", and "Feeling it".
Jesty B considers it a great achievement to have reached where he is. One of the things that he considers to be some of the greatest achievements, is getting to places that he is in currently.
He continues to encourage his fans through his music that they should work hard as usual and contribute to making Germany a nice place to live in. He is also encouraging them to be law abiding and only engage in activities that can help Africans in Germany earn respect.
The musician has always appreciated his fans and in one of his messages to them, Jesty B. said: "There's no me without my amazing fans. I love them and I will keep giving them good music."
He encourages people to live in the present and always enjoy the company of their loved ones.
Email: jestyb711@gmail.com
Instagram: @Jesty-b
Facebook: Jesty Baby
Twitter: @Jesty baby
You can also vote for Jesty B for the AFRONEWS Awards currently ongoing. Public voting online for the official Award nominees officially opened on the 7th August 2023 and you can vote here: AFRONEWS Awards Germany (2023) – VOTING IS NOW OPEN!!