Ghanaian rapper Medikal was exposed by a Germany Luxury Watch Company for flaunting an expensive fake Rolex. This was his response:
The company is known to expose false watches so that clients can be aware of what's fake or not, while they tear apart the differences. The company named, Munich wrist busters, shared a screenshot of Medikal's post in which he was seen flaunting a luxury watch, a Rolex, he had recently acquired.
The Wrist busters then went on to break down the composition of the watch and indicated what made it a knock off. They posted (HERE):
"@amgmedikal With a fake Rolex Datejust. His watch is far too high for an original Datejust. In addition, the bezel is clearly too wide and the notches are far too pronounced. The crown of the watch is not in no way similar to that of an original one."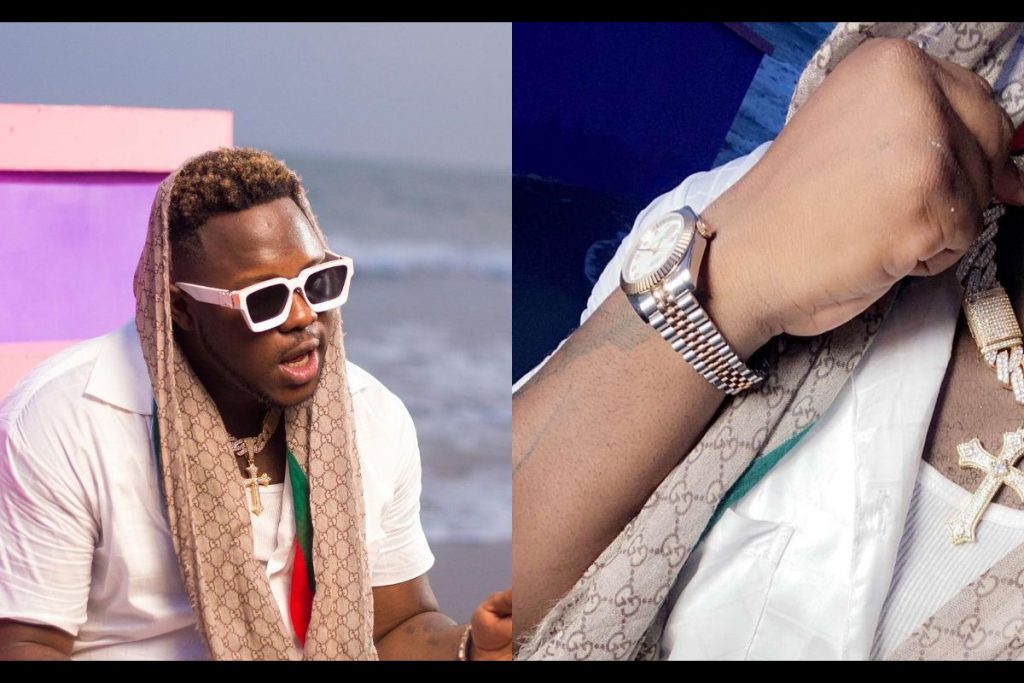 Ghanaian rapper Medikal's expose garnered a lot of reactions on social media with people teasing the Ghanaian rapper for his attempts at showmanship. Some fans commented 'Oh yawa 000' while another said, 'this guy never go change.'
Some fans also felt unhappy by the revelation and how it had been done.
What was Ghanaian rapper Medikal's response?
Rapper Medikal replied on Twitter: "If who I am and everything I have is fake then I never want to know what real is, Banku for life."
Source: Medikal IG, Twitter