Although born into a family of kora players, Dawad Jobarteh did not learn to play the instrument while growing up. In 1999, after relocating from the Gambia, his country of birth, and settling in faraway Denmark, Dawda picked up the kora and started teaching himself. He has not looked back ever since then.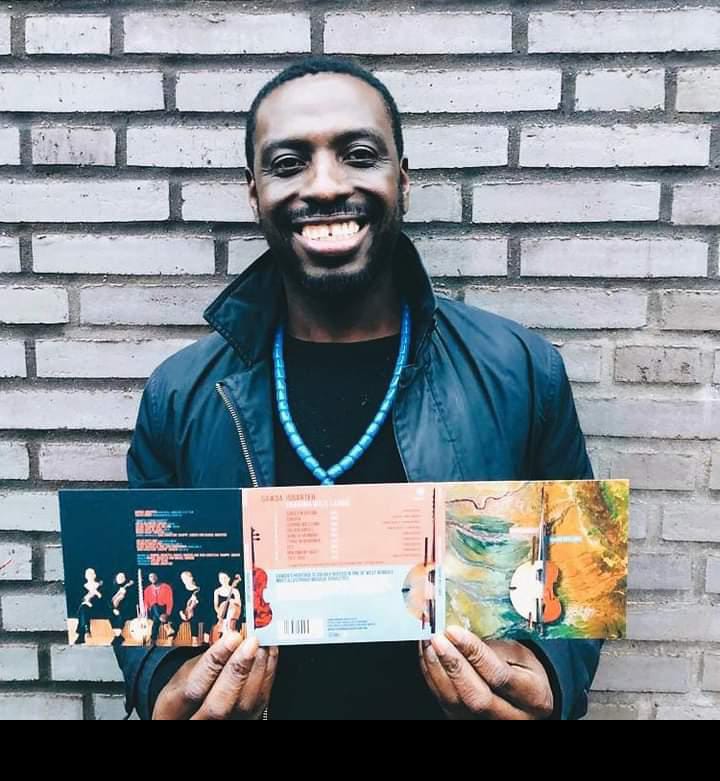 The musician's fourth album Soaring Wild Lands on UK label Sterns Music is a testimony to the depth of his craft. Hereditary musicians from West Africa are not uncommon. Dawda's heritage is solidly rooted in one of the region's most illustrious musical dynasties. He takes his griot heritage from his grandfather Alhaji Bai Konte and his father Amadu Bansang Jobarteh, who were at the epicenter of the Gambia's musical aristocracy.


Bai Konte was responsible for some of the classic kora repertoire still played today, and was one of the first players to tour the US as a solo artist. Amadu Bansang Jobarteh was the favored musician of Gambia's first president, Dawda Jawara. It is how young Jobarteh came to be named after the statesman.
Where did Dawda Jobarteh learn his music?

Dawda learnt his music sitting at the feet of his uncle Malamin Jobarteh, playing the calabash. Perhaps this training as a percussionist prepared him for the kora, which he plays today on his own distinct terms. Another factor for this could be the range of collaborators with whom he has performed and recorded over the years: from the Gambia's Salaam Band while still in his teens, through to featuring with Danish avant-garde jazz pioneer Pierre Dørge and on to leading his own groups today, Dawda has absorbed a range of influences that cover a gamut of musical styles.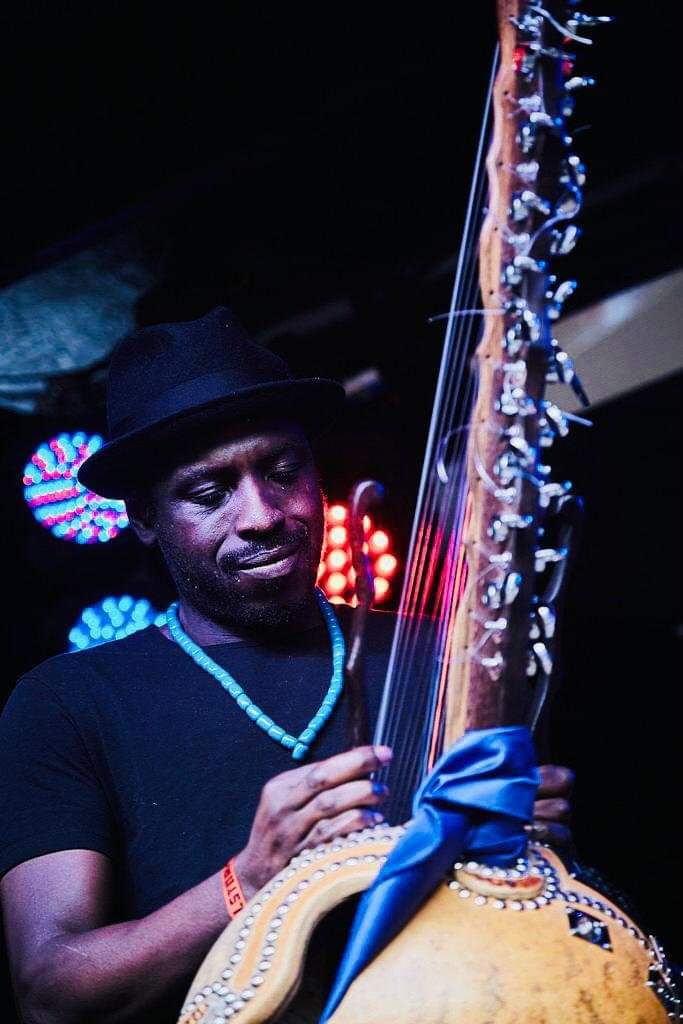 He is as comfortable with traditional composition that date back hundreds of years as he is with hooking up his kora to effects pedals and turning the volume to '11'. It is as a truly international musician that Dawda has found his place, and key to this is his willingness and enthusiasm to work with musicians from different backgrounds and traditions.

A guitarist and Danish experimental jazz doyen, Dørge was one of the first European musicians to recognie and sponsor Dawda's talent, quickly drafting him into his big band The Jungle Orchestra. Today, that legacy can be heard in Dawda's frequent duo gigs with Danish drummer Stefan Pasborg. While jazz may be a prominent thread in Dawda's story, it is not the only one. On previous albums, his collaborators have included Shashank Subramanyam, the flautist from South India, renowned Cameroonian bassist Etienne Mbappé, Senegalese singer and rapper Souleymane Faye and the Danish national broadcaster's DR Big Band.

Dawda's home is now firmly rooted in Denmark, where has set up house and family, swapping the wedding ceremonies that his uncles Malamini Jobarteh and Dembo Konte performed in rural Gambia for educational tours of Scandinavia with Danish-Malian bassist Moussa Diallo, or free-jazz performances with drummer Pasborg.
What are some of Dawda's achievements in the music industry?

Together With his own group, he has appeared at rock festivals such as Roskilde and ventured around the world onto stages in East Africa and clubs in New Delhi, India. Dawda's performances honor his past, are rooted in the present and always look towards the future.

On this nine-track album, Dawda's musical partners are the Admeta String Quartet. The group's lush sound, with arrangements by Dawda along with saxophonist and composer Jens Christian 'Chappe' Jensen and his Sweden-based compatriot Salieu 'Sal' Dibba (percussion) on all tracks are unique to this album. Guest vocalist Jullie Hjetland Jensen, a winner of the Danish Music Folk Award who was first heard with Dawda on his second album, appears on two tracks: 'Golden Horses' and 'Brikama By Night'.

On the opposite side of this musical spectrum lie Dawda's own traditional Gambian arrangements, 'Sunjata' and 'Tutu Jara', all held together by his original and engrossing instrumental compositions and performances.
READ MORE: Mr Positive, Nigerian Germany-based Afrobeats Artiste, releases new video "Mariana"
By Bakary Ceesay
CONTACT DETAILS OF Bakary Ceesay
Facebook: Bakary Ceesay
Instagram: bak Ceesay
Twitter: Bakary Ceesay