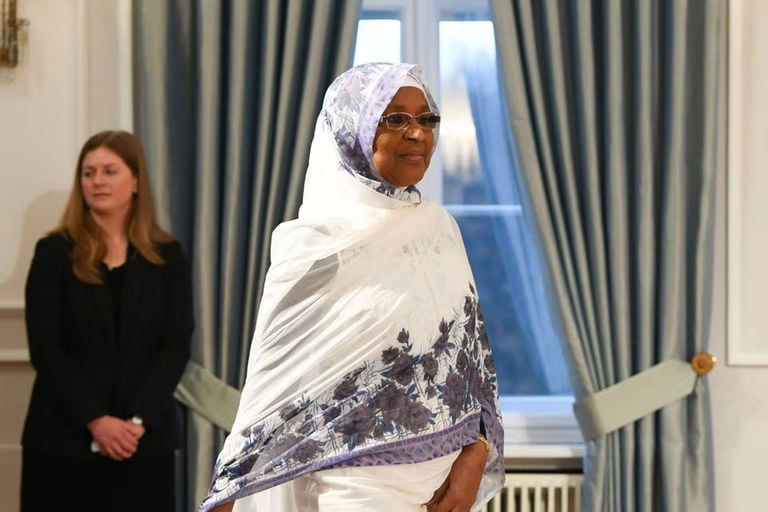 Germany news. Germany expels Chad's ambassador. Berlin has ordered Chad's ambassador to Germany, Mariam Ali Moussa, to leave the country within 48 hours in response to a very similar move by the African country, said the foreign ministry.
"In response to the unfounded expulsion of our ambassador to Chad, we today summoned the Chadian Ambassador in Berlin, Mariam Ali Moussa, and called on her to leave Germany within 48 hours. We regret that it had to come to this," the ministry said in a tweet.
Germany's ambassador to the Chad, Jan-Christian Gordon Kricke, was expelled from the country last week. The Chadian Communications Ministry said that the decision was a result of "non-respect of diplomatic customs". We wrote about it here; Why Chad is deporting German ambassador Jan-Christian Gordon Kricke.
Two Chadian government sources said the expulsion was due to Kricke's critical comments about delayed elections and a court decision allowing interim military leader Mahamat Idriss Deby to run for political office.
"Ambassador Kricke exercised his office in N'Djamena in an exemplary manner & has worked for human rights & the rapid transition to a civilian government in Chad," the German ministry said.
READ MORE: Chad President Idriss Deby dies a day after winning a sixth term in office

How to apply for the DAAD Leadership for Africa Scholarship Programme 2023-2024 (Fully-funded to Germany)