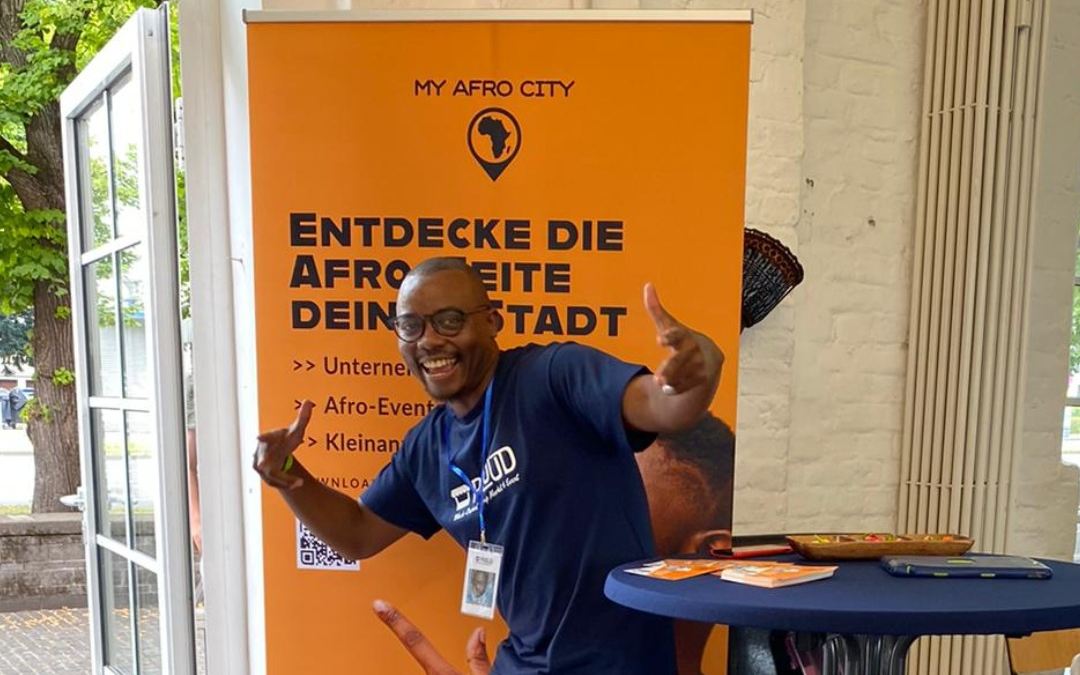 African Community Awards. AFRONEWS AWARDS 2023. Yannick Jiongo has been nominated for the Best African Male App Developer in Germany at the AFRONEWS Awards 2023 for his app 'My Afro City'.
Who is Yannick Jiongo and his app 'My Afro City'?
Yannick Jiongo is the brains behind the 'My Afro City' app. 'My Afro City' is a mobile app designed to make it easy for anyone to find businesses and initiatives of African origin or descent in any city in Germany and soon, throughout Europe. It is available for iPhones and Android phones.
Yannick created the app to better the experience and process of Africans living in Germany and others to enable them access to businesses and initiatives of African origin or descent in any city in Germany.
Mobile app development is the act or process by which a mobile app is developed for one or more mobile devices, which can include personal digital assistants, enterprise digital assistants, or mobile phones.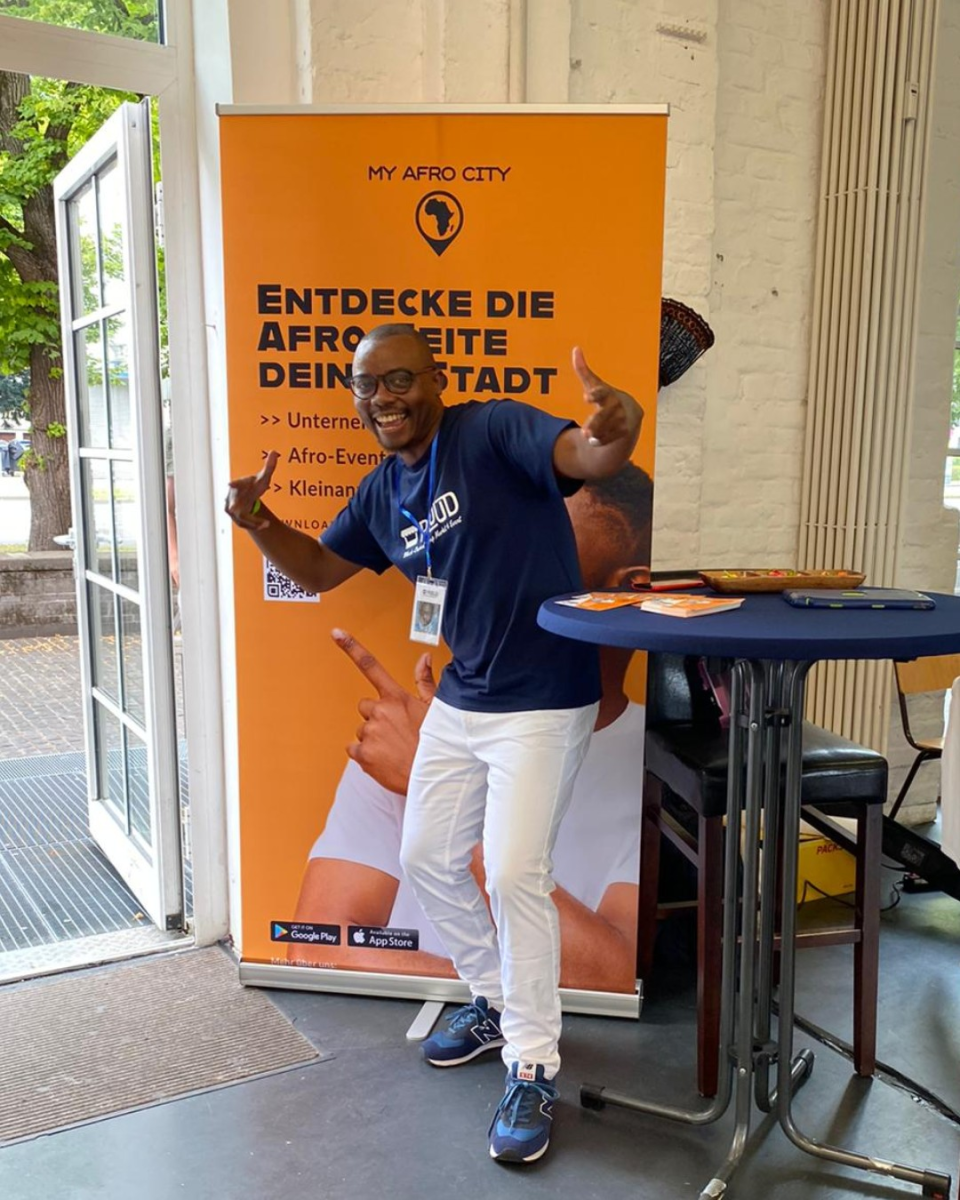 What is the 'My Afro City app'?
My Afro City" is the largest directory of its kind in Europe. The "My Afro City" platform lists more than 2,500 black-owned businesses from various fields of activity, from hairdressers and African restaurants to fashion labels, tax consultants and doctors.
Since its launch in July 2021, "My Afro City" has helped raise awareness on more than 1,200 events and initiatives of African origin and/or related to Black and African culture (festivals, exhibitions, parties, concerts, etc.), Black entrepreneurship (workshops, job and trade fairs) and Community Live (lectures, round tables).
Highlighting the following community partnerships in 2022.
AiDiA – Germany's 1st Afro-German Pitch Event (Hamburg)
African Film Festival (Cologne)
PROUD Event – Black Pop Up Market & Event (Cologne)
African Book Festival (Berlin)
Africa Film Festival Munich (Munich)
Although the app mainly promotes businesses and events run by people of African descent, "My Afro City" is an app for anyone interested in the African and black community. The app is accessible to everyone, regardless of country of origin, nationality, gender, religious or sexual orientation. We want to give everyone the opportunity to discover and participate in the African and Black community in their city.
The African community in the world is constantly growing – and we can connect them. Our long-term goal is to be able to map every initiative of Africans and Afro-descendants in every place in the world with "My Afro City".
CONTACT DETAILS OF THE NOMINEE
Email: yannjio@gmail.com
Website: www.myafrocity.com
Facebook: myafrocity
Instagram: myafrocity.app
What are the AFRONEWS AWARDS?
The AFRONEWS AWARDS celebrate and recognise the outstanding achievements of Africans in different fields in Germany. They are a way of appreciating and encouraging Africans who have excelled in different fields and are making a positive contribution to the German society.
The Awards also recognise the good work done by African organisations/associations and businesses to promote a positive image of Africa and Africans, facilitate integration of Africans in Germany, promote business opportunities and international cooperation between Germany and African countries, and above all, make Germany and the world a better place for all of us.
How to sponsor the AFRONEWS Awards 2023 Gala Night
The Afronews Awards 2023 Gala Night is a high-level event that offers companies a variety of channels to increase their visibility amongst members of the African Community in Germany. To sponsor the event, please contact;
Stephen Ogongo,
Editor of Afronews Germany,
Tel/WhatsApp: +393333010654.
Email: editor@afronews.de
Or
Chris Black,
GMB Promotions
Email: gmbpromotions@musician.org
Tel/WhatsApp: +49 163 1254715
Sponsors of AFRONEWS Awards 2023
Ortel Mobile, Germany's leading prepaid sim cards provider for people with a migration background, is the major sponsor of the AFRONEWS AWARDS 2023.
The Awards are also sponsored by Taptap Send, an easy-to-use smartphone app that lets you send money to family and friends with just a few taps and a debit card.
The African Community in Germany Awards Gala Night 2023
The event will be held in Waiblingen, Stuttgart on 21st October 2023. The venue chosen for the Afronews Awards Gala Night 2023 is: Bürgerzentrum Waiblingen, Bürgerzentrum, An d. Talaue 4, 71334 Waiblingen, Stuttgart. The date is: 21st October 2023, from 17:30. Save the date!!
Booking to attend the AFRONEWS Awards Gala Night 2023
You are all encouraged to attend the Afronews Awards Gala Night to join us in celebrating achievers from our community.
Reservations are made on a first-come first-served basis. For further info on Reservations to attend the Awards Gala Night, please contact:
GMB Promotions
Email : gmbpromotions@musician.org
Tel/WhatsApp: +49 163 1254715