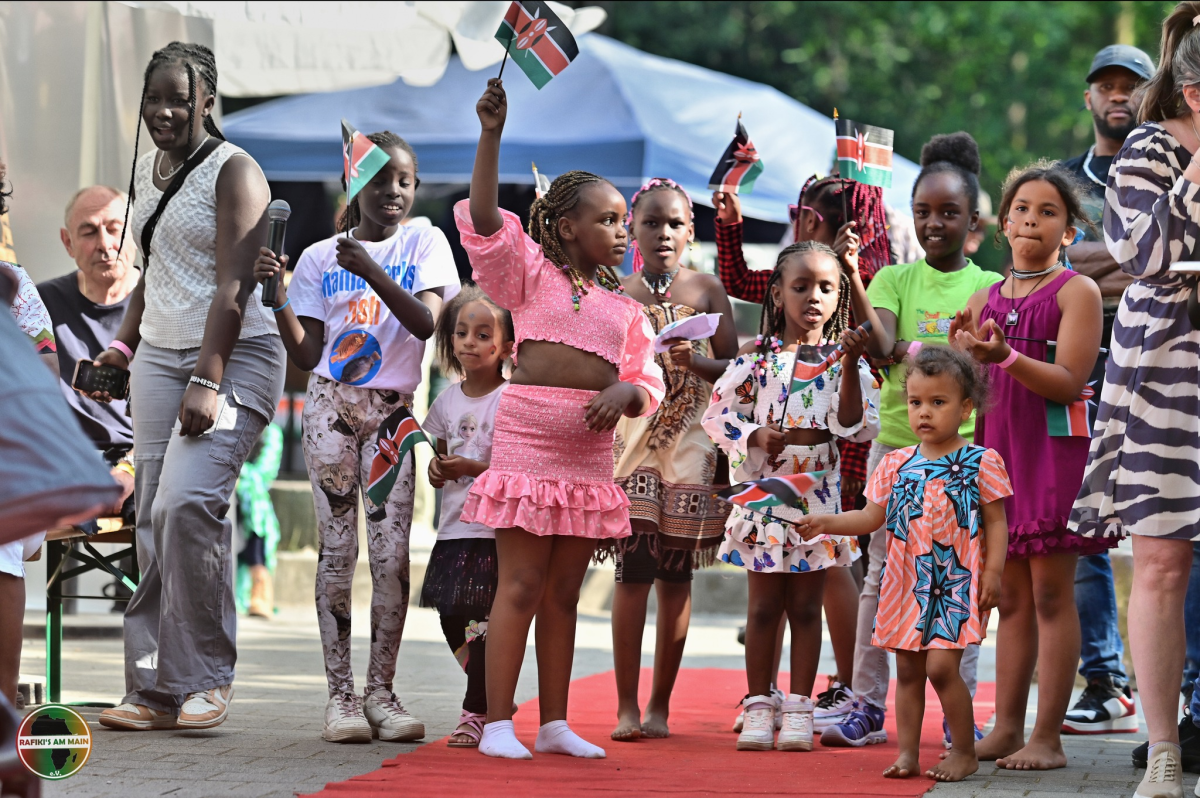 African community awards. AFRONEWS AWARDS 2023. Rafikiz Am Main e.V has been nominated for Best African Events Organiser in Germany at the AFRONEWS Awards 2023.
Who is Rafikiz Am Main?
RafikiZ Am Main organises the Kenyan Cultural Day, which began as a small BBQ gathering along the Main River in Hanau am Main and has evolved into a grand celebration of Kenyan culture, attracting a growing number of attendees each year.
With the support of sponsors and well-wishers, the event embraces a diverse range of activities and culinary delights that captivates both adults and children. The roots of Kenyan Cultural Day can be traced back to 2013 when a group of five Kenyan friends and their families started gathering for BBQs at a park along the Main River in Hanau am Main.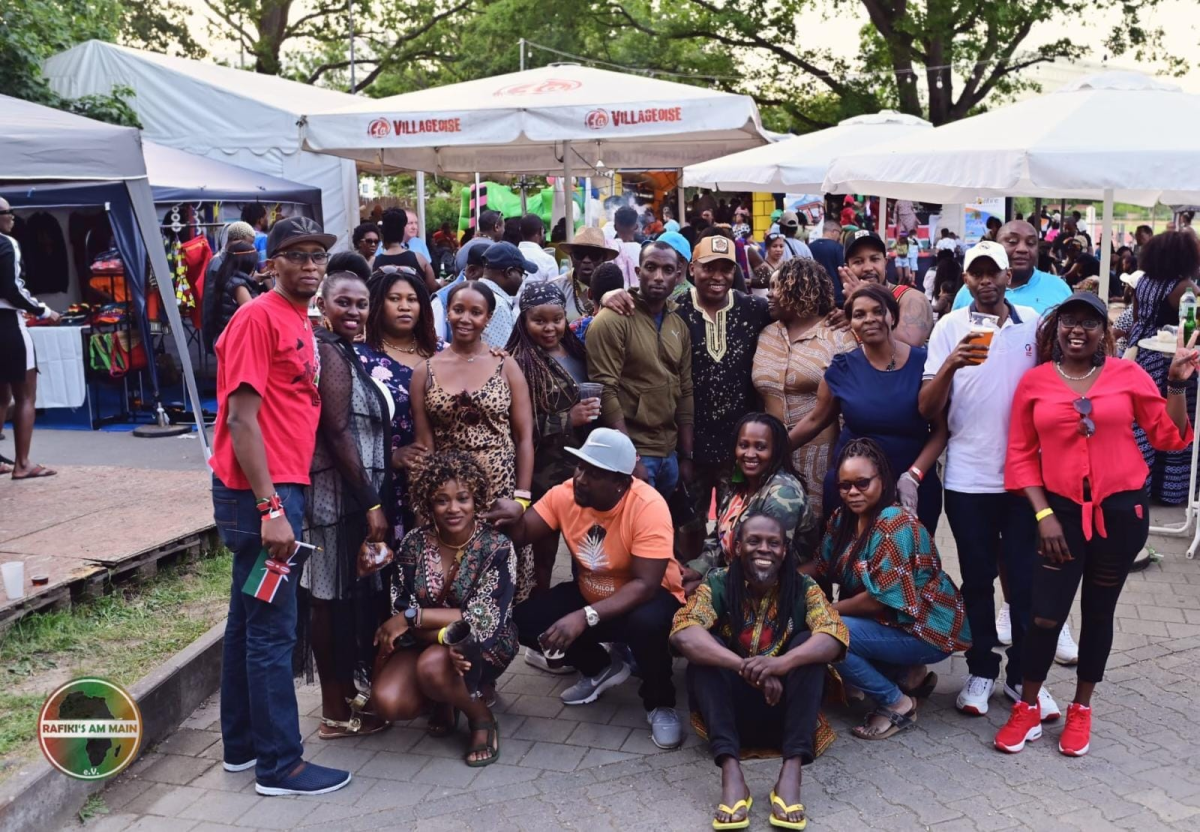 As the popularity of these gatherings grew, the Rafiki's am Main Association was established and registered by the District Court of Hanau am Main in 2016. Inspired by the increasing number of attendees, Rafiki's expanded its events to include family and friends' open-air gatherings, and cultural festivities.
The event offers various kid-friendly activities like; thrilling drumming workshops, engaging dance competitions, acrobatic performances, captivating animations, plays, and an enchanting kids'/parents' fashion show, featuring designs by renowned Kenyan designers. The supervised kids' corner and bouncing castle ensure that the little ones have a day filled with fun and excitement.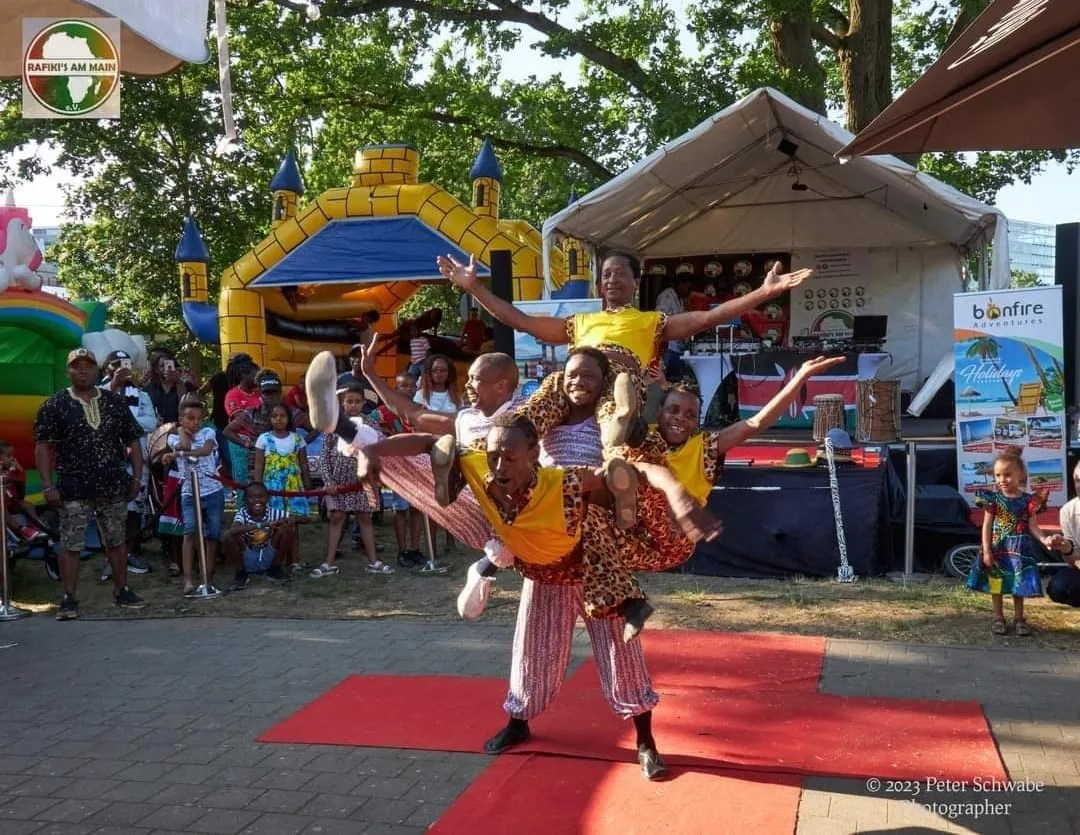 For the adults, the event showcases the rich diversity of Kenyan cuisine, allowing attendees to indulge in Swahili pot, Mama Park's fish, succulent Nyama Choma, traditional staples like Ugali and Mukimo, refreshing Kachumbari, and the delicious Mboga Mchicha. The culinary delights transport attendees back to the flavours and aromas of Kenya, creating a nostalgic ambience.
CONTACT DETAILS OF THE NOMINEE
Telephone: +491781553604
Email: rafikisammain@outlook.com
Facebook: Rafikis Am Main EV
Instagram: rafikisammainev
What are the AFRONEWS AWARDS?
The AFRONEWS AWARDS celebrate and recognise the outstanding achievements of Africans in different fields in Germany. They are a way of appreciating and encouraging Africans who have excelled in different fields and are making a positive contribution to the German society.
The Awards also recognise the good work done by African organisations/associations and businesses to promote a positive image of Africa and Africans, facilitate integration of Africans in Germany, promote business opportunities and international cooperation between Germany and African countries, and above all, make Germany and the world a better place for all of us.
How to vote for your nominee
Public voting online for the official Award nominees is officially open on the 7th August 2023 here: AFRONEWS Awards Germany (2023) – VOTING IS NOW OPEN!!
How to sponsor the AFRONEWS Awards 2023 Gala Night
The Afronews Awards 2023 Gala Night is a high-level event that offers companies a variety of channels to increase their visibility amongst members of the African Community in Germany. To sponsor the event, please contact;
Stephen Ogongo,
Editor of Afronews Germany,
Tel/WhatsApp: +393333010654.
Email: editor@afronews.de
Or
Chris Black,
GMB Promotions
Email: gmbpromotions@musician.org
Tel/WhatsApp: +49 163 1254715
Sponsors of AFRONEWS Awards 2023
Ortel Mobile, Germany's leading prepaid sim cards provider for people with a migration background, is the major sponsor of the AFRONEWS AWARDS 2023.
The Awards are also sponsored by Taptap Send, an easy-to-use smartphone app that lets you send money to family and friends with just a few taps and a debit card.
The African Community in Germany Awards Gala Night 2023
The event will be held in Waiblingen, Stuttgart on 21st October 2023. The venue chosen for the Afronews Awards Gala Night 2023 is: Bürgerzentrum Waiblingen, Bürgerzentrum, An d. Talaue 4, 71334 Waiblingen, Stuttgart. The date is: 21st October 2023, from 17:30. Save the date!!
Booking to attend the AFRONEWS Awards Gala Night 2023
You are all encouraged to attend the Afronews Awards Gala Night to join us in celebrating achievers from our community.
Reservations are made on a first-come first-served basis. For further info on Reservations to attend the Awards Gala Night, please contact:
GMB Promotions
Email : gmbpromotions@musician.org
Tel/WhatsApp: +49 163 1254715