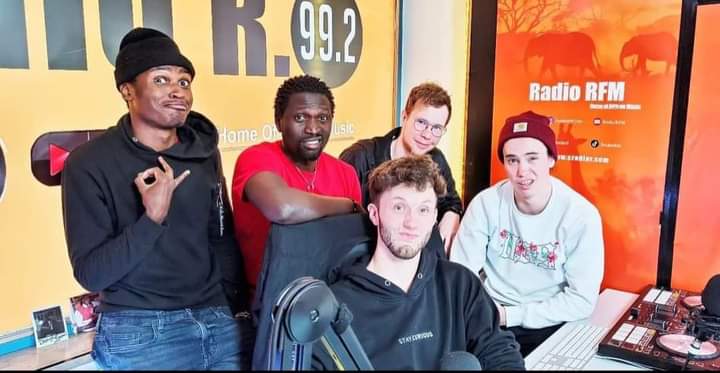 African Community Awards: African Community in Germany Award 2022. Radio R FM wins Best African Radio Station Award in Germany at the AFRONEWS – Ortel Mobile African Community in Germany Awards 2022.
What is Radio R FM?
Radio R FM is the winner of the Best African Radio Station in Germany 2022 Award. This visual Radio FM station with online Audio and Video streaming is based in Stuttgart, Germany, and has a branch in Nairobi, Kenya.
Radio R FM is Europe's number 1 African station for Afronews, Afrobeats and the World's Hits.
It features latest news from African countries and interviews and experiences of Africans living in Germany and other European countries.
Its mission is to use the music platform to promote and celebrate the young talented Africans in the diaspora.
Radio R FM provides lots of opportunities to the African community in Deutschland and the Germans willing to learn about what's going in the African community.
The radio helps the listeners know and appreciate African cultures through music and art.
It has come from far and has grown incredibly. The radio station has brought a lot of people together through music, teachings and news. It also gives Africans in Germany a chance to be heard.
Reacting on the news of winning the Best African Radio Station in Germany Award 2022, Radio R FM said: "It's a privilege to win, it allows us to understand what a lot of our listeners are going through, we think it has brought us closer to our listeners and started conversations that we would have never had. Winning this Award has given us the language to explain what it is like to your own home of African music."
CONTACT DETAILS OF THE WINNER:
Radio R FM
Email: radior1923@gmail.com
Facebook page: RadioRKeFanPage
Facebook profile: Radio R
Website: cradior.com
Organised by the (afronews.de), the newspaper for Africans in Germany, the African Community in Germany Awards celebrate and recognise outstanding achievements of Africans in different fields in Germany. They are a way of appreciating and encouraging Africans who have excelled in different fields and are making a positive contribution to the German society.
The Awards recognise the good work done by African organisations/associations and businesses to promote a positive image of Africa and Africans, facilitate integration of Africans in Germany, promote business opportunities and international cooperation between Germany and African countries.
The African Community in Germany Awards Gala Night 2022
All winners were announced and recognised at the African Community in Germany Awards Gala Night to be held on 22nd October 2022 at 17:00 at Bürgerzentrum Niederhöchstadt, Montgeronplatz 1, 65760 Eschborn.
A special thanks to the Sponsors of African Community in Germany Awards 2022
Ortel Mobile, Germany's leading prepaid sim cards provider for people with a migration background, was the major sponsor of the African Community in Germany Awards 2022.
The Awards were also sponsored by Taptap Send, an easy-to-use smartphone app that lets you send money to family and friends with just a few taps and a debit card, and Ria Money Transfer, a subsidiary of Euronet Worldwide, Inc. (NASDAQ: EEFT), a global leader in the money transfer industry.
Start.Up Lounge Africa, a management consulting firm connecting and promoting businesses in Africa and Europe were also a part of the sponsors to this amazing event.