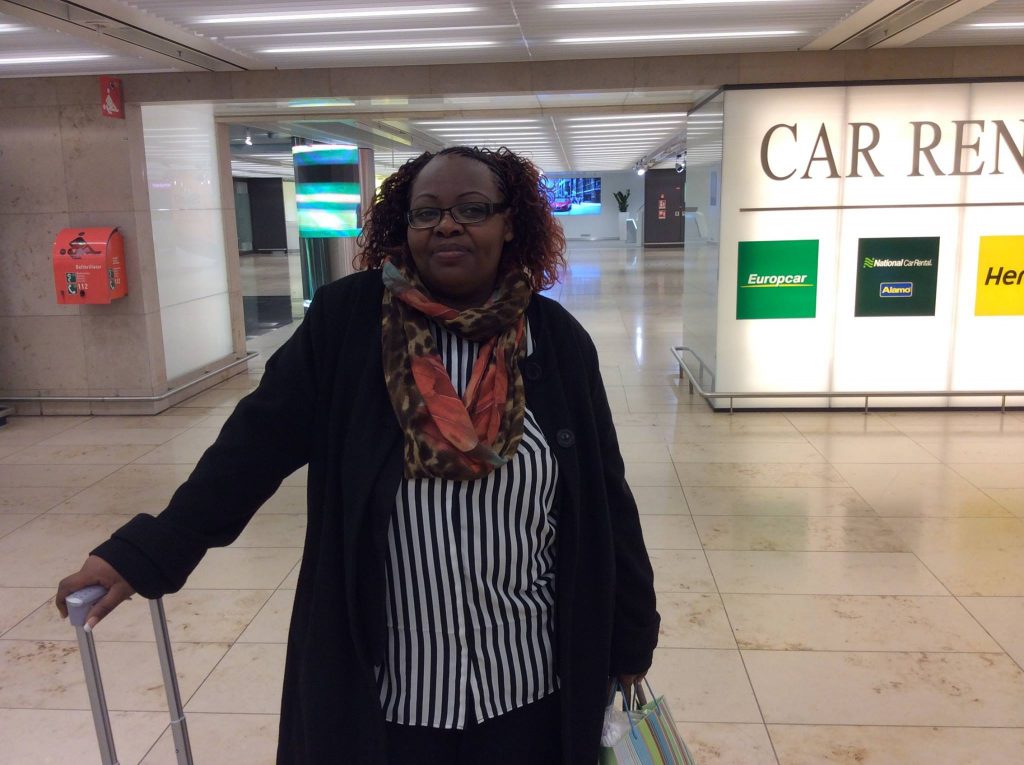 African Community Awards: African Community in Germanys Award (2022) Future Caroline Ickler has been nominated for the Best African Teacher/Coach in Germany Award at the AFRONEWS – Ortel Mobile African Community in Germany Awards 2022.
Who is Future Caroline Ickler?
Future Caroline Ickler is originally from Harare, Zimbabwe. She has dedicated her work in Germany in helping African parents who are experiencing difficulties in bringing up their children to work hand in hand with the child welfare services. She is a professional translator who bridges the divide and also works together with local courts in doing translations.
CONTACT DETAILS OF THE NOMINEE
Email; pommerfuture13@gmail.com
Facebook: caroline.pommer
Instagram: futurecaro
Organised by the afronews.de, the newspaper for Africans in Germany, the African Community in Germany Awards celebrate and recognise outstanding achievements of Africans in different fields in Germany. They are a way of appreciating and encouraging Africans who have excelled in different fields and are making a positive contribution to the German society.
The Awards recognise the good work done by African organisations/associations and businesses to promote a positive image of Africa and Africans, facilitate integration of Africans in Germany, promote business opportunities and international cooperation between Germany and African countries.
How to vote for your nominee
Public voting online for the official Award nominees is now open. The closing date for voting online is 17:00 on Monday, 12th September 2022.
To vote for your preferred nominee, click here:
Sponsors of African Community in Germany Awards 2022
Ortel Mobile, Germany's leading prepaid sim cards provider for people with a migration background, is the major sponsor of the African Community in Germany Awards 2022.
The Awards are also sponsored by Taptap Send, an easy-to-use smartphone app that lets you send money to family and friends with just a few taps and a debit card, and Ria Money Transfer, a subsidiary of Euronet Worldwide, Inc. (NASDAQ: EEFT), a global leader in the money transfer industry.
How to sponsor African Community in Germany Awards 2022
The African Community in Germany Awards is a high-level event that offers companies a variety of channels to increase their visibility amongst members of the African Community in Germany.
For Sponsorship Opportunities please contact: Stephen Ogongo, Editor of AFRONEWS, Tel/WhatsApp: +393333010654. Email: editor@afronews.de
The African Community in Germany Awards Gala Night 2022
All winners will be announced and recognised at the African Community in Germany Awards Gala Night to be held on 22nd October 2022 from 5:30 PM at Bürgerzentrum Niederhöchstadt, Montgeronplatz 1, 65760 Eschborn.
The event will start at 17:30 and end at 23:45. An after-event party will follow until 05:00. CLICK HERE TO BOOK YOUR PLACE.
Reservations are made on a first-come first-served basis. For further info on Reservations to attend the Awards Gala Night, please contact: Gillian Piroth, Tel: +49 177 7800989. Mail: contact@myethniccooking.com