Florence Oriwo – Oriwo-Design was the winner of The Best African Fashion Designer in Germany at the AFRONEWS – Ortel Mobile African Community in Germany Awards (2021).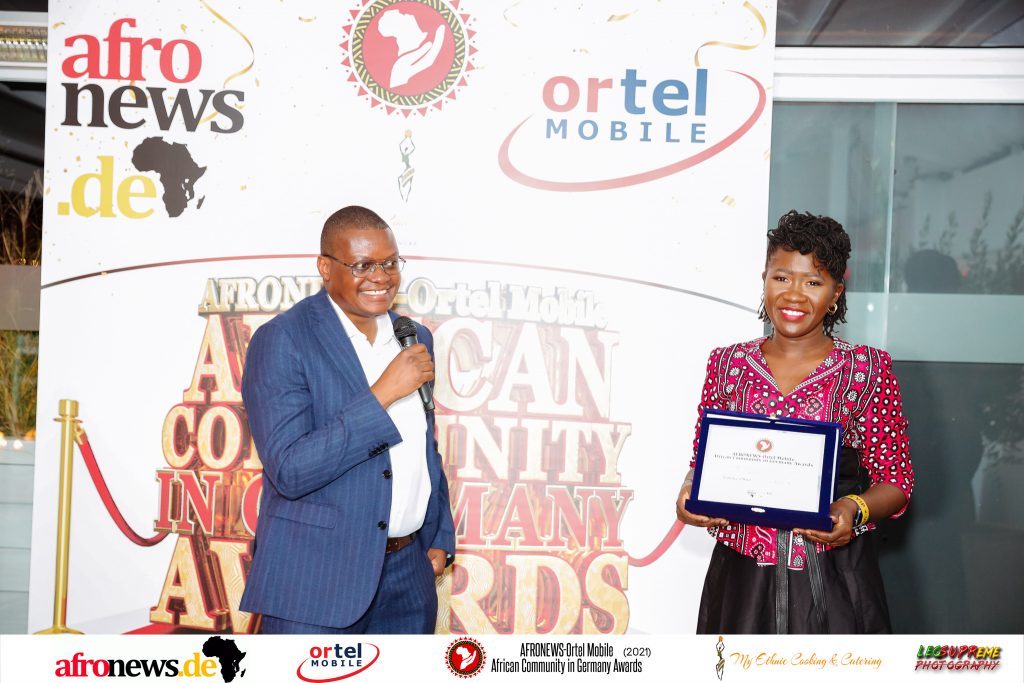 Sponsored by Ortel Mobile, Germany's leading prepaid sim cards provider for people with a migration background, the AFRONEWS – Ortel Mobile African Community in Germany Awards celebrate and recognise the outstanding achievements of Africans in different fields in Germany.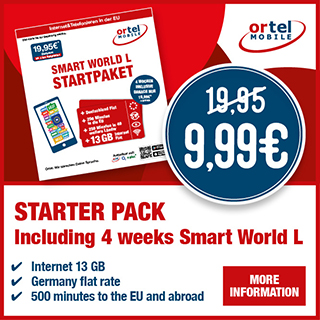 DETAILS OF THE NOMINEE
Oriwo-Design Fashion label is the brainchild of Florence Oriwo, a self-taught Kenyan Fashion Designer.
Florence has succeeded in conquering Germany with her beautiful line of African prints, colours and patterns inspired by modern European cuts and shapes.
Oriwo-Design is a mix of comfortable classic and modern styles which can be worn any day.
The elegance of her designs, and her attention to detail have made them win the hearts of both African and German clients.
Florence designs beautiful clothes for women, men and kids.
She obtained a Degree in Business Administration (Accounting Option) from Maseno University in Kenya in December 2007 and came to Germany in September 2008.
Fashion design had been Florence's passion since childhood. As a young girl, she used to design and make her own clothes using a needle and thread because she couldn't afford a sewing machine.
It is indeed challenging being self-employed in the creative world.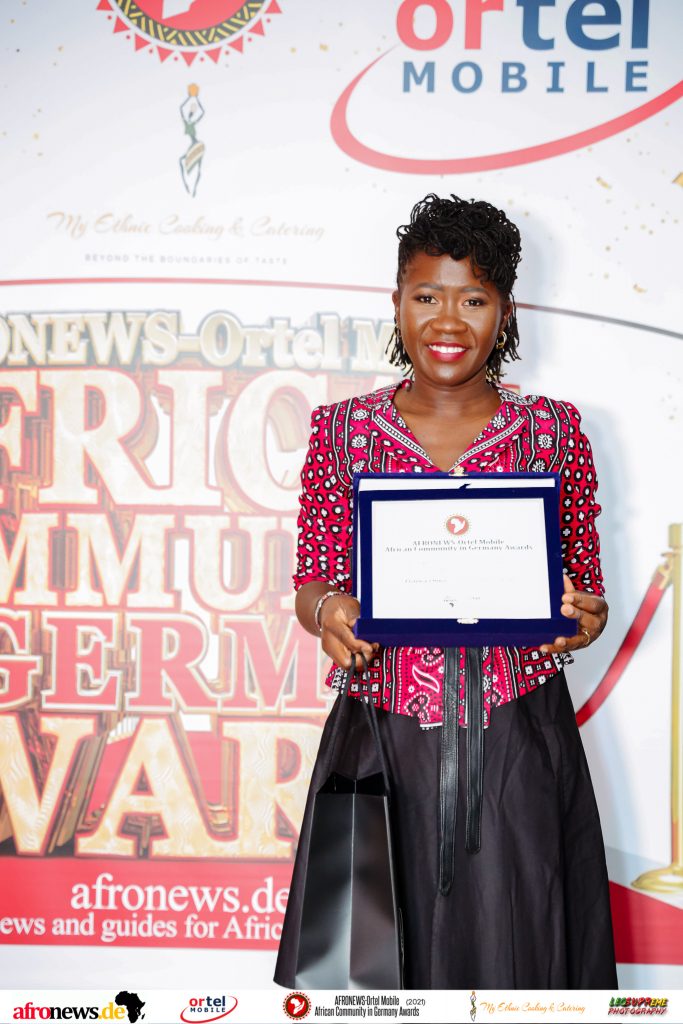 "There is nothing so demanding as expecting your creativity to provide for you and your family. It is an unending rollercoaster of emotions as you to try to align your emotions which obviously influence your creativity with the rationale which is basically required in the financial part of any business. I have personally lost count of the number of times that I have decided to 'hang up my sewing machine' (proverbially) & give it all up," Florence says.
She however quickly points that motivation comes from seeing the joy of those wearing her designs.
No matter the challenges, fashion design is satisfying indeed. "Receiving a picture from a woman donning one of my creations with a Thank you note attached to it where she tells me how good she feels in her outfit and encouraging me to keep on doing what I do is so worth it. It is such moments that I store in my memory to be able to reach out for during the hard times to keep me going," Florence says.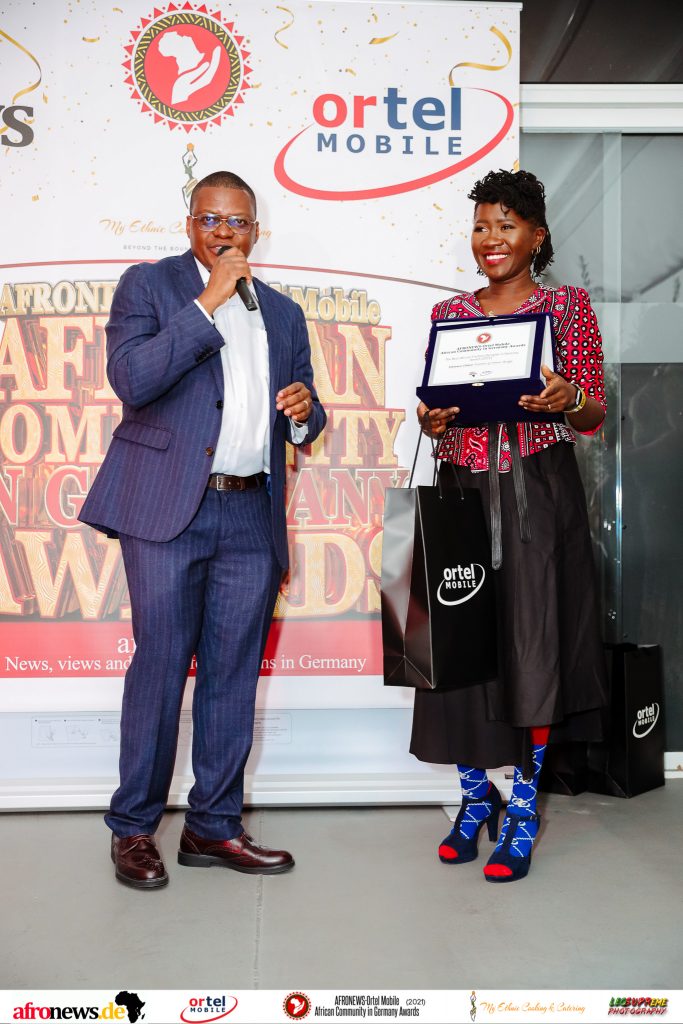 The Kenyan-born Fashion Designer considers fashion design a special mission. "I am an African woman living in the Diaspora who is using her creativity to change the world by putting a smile on another woman's face & heart, one outfit after another. And somehow in the process, putting food on my table but also being happy to have the opportunity to share my gift with the world," she says.
Pestalozzistrasse 25, Hamburg, Germany
+49 40 537980420
Florence Oriwo – Oriwo-Design
Category: The Best African Fashion Designer in Germany
Website: https://www.oriwo-design.de/
Facebook: oriwo-design.de
Instagram: oriwodesign
Winners of the AFRONEWS – Ortel Mobile African Community in Germany Awards (2021) were announced at the Awards Gala Night sponsored by Ortel Mobile on 23rd October 2021 from 18:00 to 23:00 at Freigut Bootshaus GmbH, Freigut-Frankfurt, Eiserner Steg (Sachsenhäuser Mainufer), 60594 Frankfurt am Main.