Meghan Markle swapped her usual dramatic and glamorous make-up for a stripped back soft glam look , as she made her first public appearance since revealing she suffered a miscarriage this summer.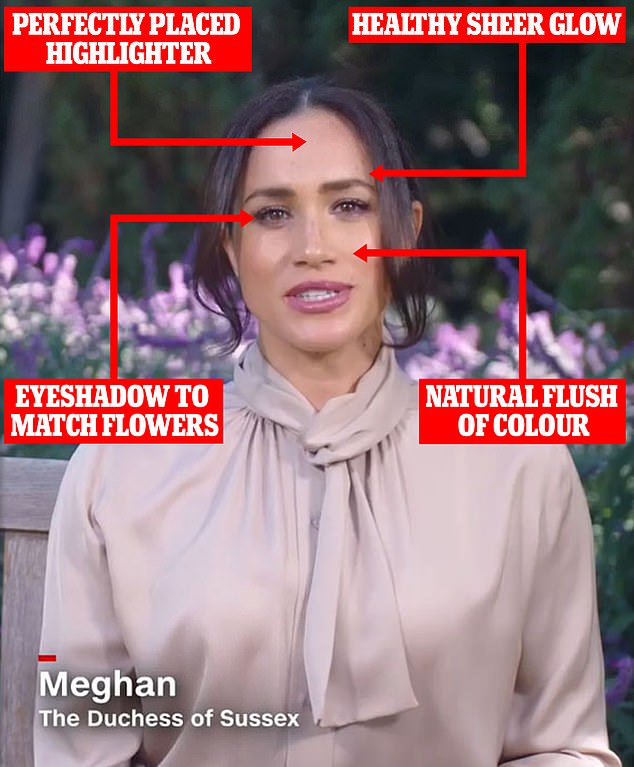 The Duchess of Sussex, 38, looked stunning as she praised the 'quiet heroes' of the coronavirus pandemic who have supported communities in a clip recorded for Daily Mail.
The royal stepped away from her usual dark eyeliner and dramatic contouring for the occasion, instead adding delicate lash extensions, a sweeping of highlighter and a stunning rouge lipstick.
Make-up artist Lisa Little told FEMAIL the mother-of-one was 'showing her softer side' with the look, saying: 'Megan opted to do without the usual Hollywood glamour dark eyeliner, bronzed contour look and chose the softer more radiant option.'