Well-known Actor Will Smith offered an apology to Chris Rock, his fans and the academy after he slapped the comedian because of a joke directed at his wife.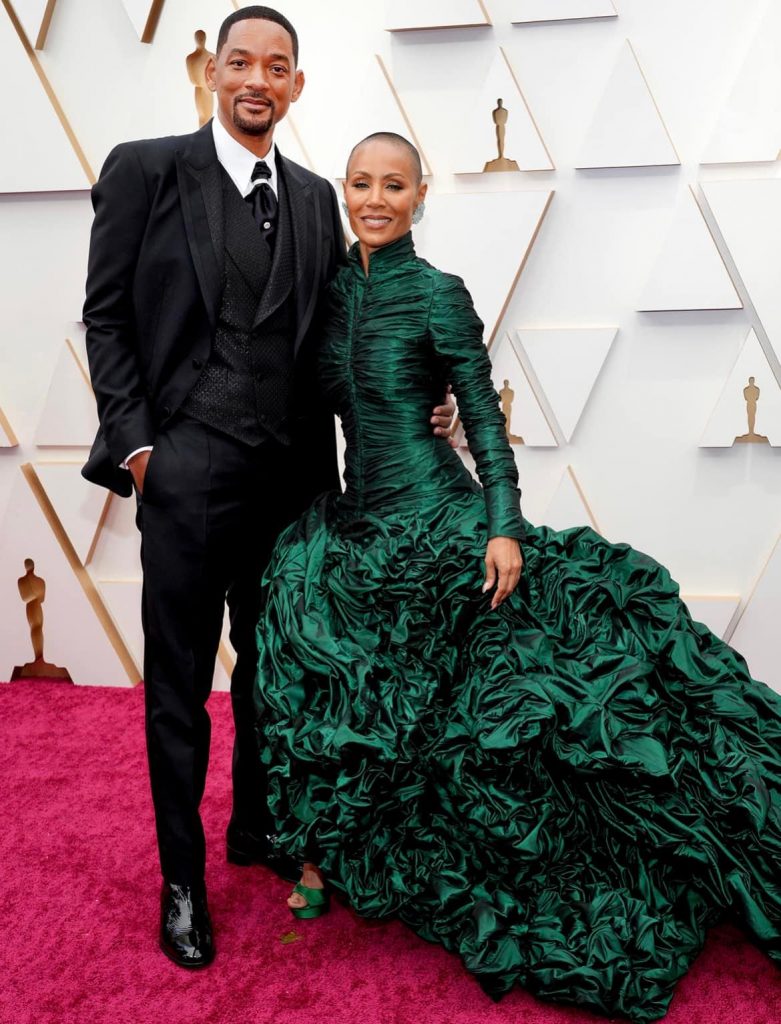 A lot has been going on on social media with different people issuing their different takes on the matter but Will Smith decided to make an apology statement to clear the air.
Will Smith's statement on his post:
Violence in all of its forms is poisonous and destructive. My behaviour at last night's Academy Awards was unacceptable and inexcusable. Jokes at my expense are a part of the job, but a joke about Jada's medical condition was too much for me to bear and I reacted emotionally.
I would like to publicly apologise to you, Chris. I was out of line and I was wrong. I am embarrassed and my actions were not indicative of the man I want to be. There is no place for violence in a world of love and kindness.
I would also like to apologise to the Academy, the producers of the show, all the attendees and everyone watching around the world. I would like to apologise to the Williams Family and my King Richard Family. I deeply regret that my behaviour has stained what has been an otherwise gorgeous journey for all of us.
I am a work in progress.
Sincerely,
Will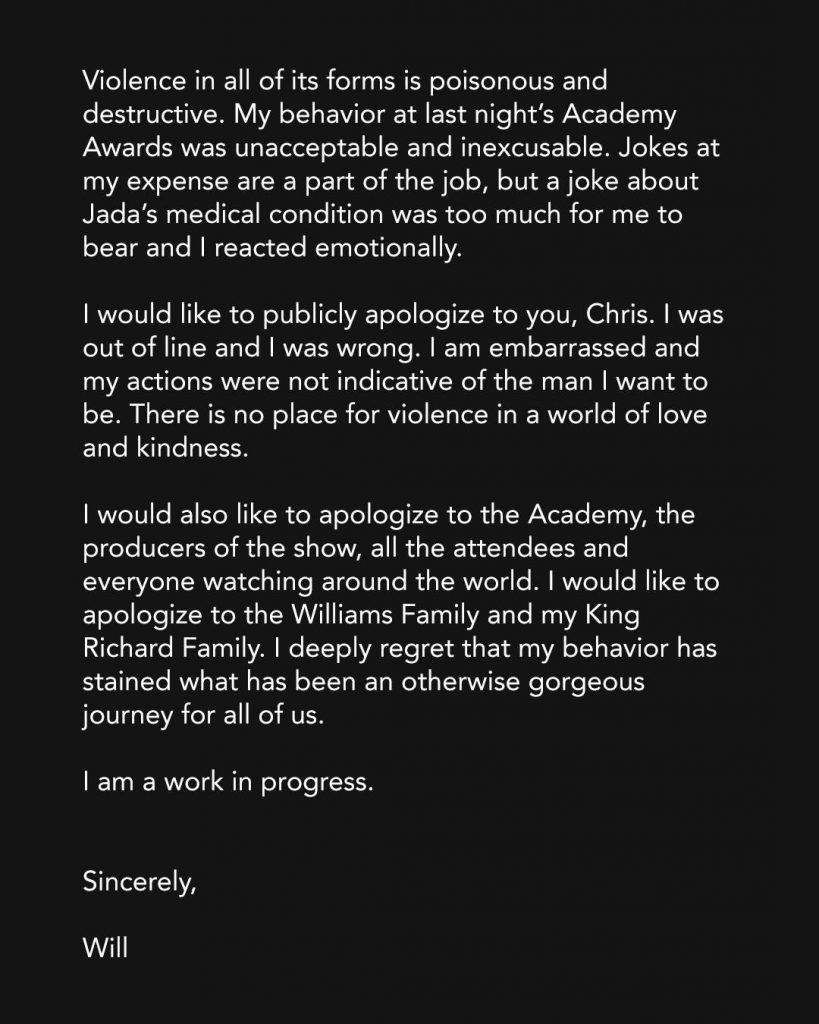 What led to Will Smith slapping Chris Rock?
Comedian Chris Rock was asked to present an award for the best Documentary to which he took the opportunity to crack a few jokes. Chris then turned his attention to Smith's wife Jada saying he looked forward to seeing her in G.I Jane II. The reason for the joke was because she was sporting a buzz-cut that was very similar to actor Demi Moore's character in the 1997 film G.I Jane.
READ THIS: Why Will Smith slapped Chris Rock at the 2022 Oscars
Jada rolled her eyes after Rock's insensitive joke and then Smith walked to the stage and slapped Rock.
Pinkett had in the past spoken about her recent struggles with hair loss and bald spots caused by alopecia. Alopecia commonly known as, Alopecia areata, is an autoimmune disorder that causes your hair to come out, often in clumps the size and shape of a coin.
She posted in December that she would have to cut of her hair down to the scalp to avoid anyone assuming she had had brain surgery or something related to it.