UK Prime Minister Boris Johnson announced plans to send asylum seekers who make it to the country to Rwanda to have their claims process there instead in an effort to tackle illegal migration.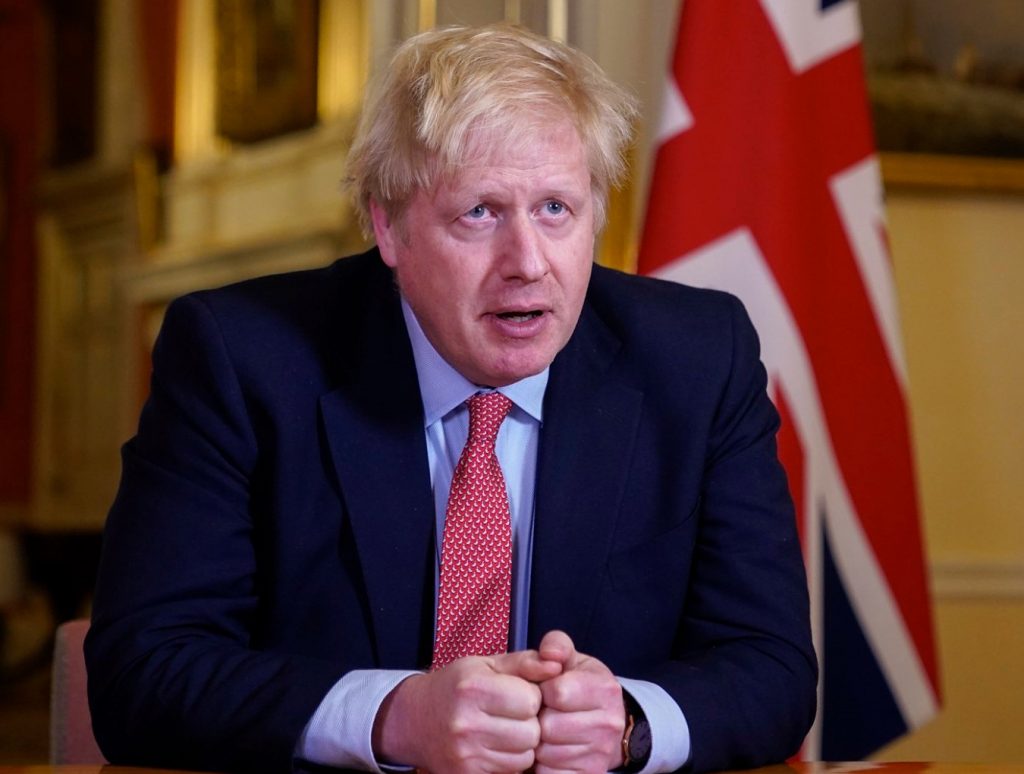 In a a controversial new immigration scheme the Prime Minister said that from today, the 14th of April 2022, anyone entering the UK illegally as well as those who had arrived illegally since January 1st, will be relocated to Rwanda.

"From today… anyone entering the UK illegally as well as those who have arrived illegally since January 1st may now be relocated to Rwanda," wrote Aljazeera quoting the British Prime Minister in a speech he made on Thursday morning near Dover in southeastern England, where thousands of refugees and migrants landed on beaches after crossing the English Channel in small boats last year.
The precise details to the wretched plan are yet to be confirmed with talks that it will only involve the deportation of men. The PM responded that the deal was "uncapped" and also that it could potentially see Rwanda "resettle tens of thousands of people in the years ahead."
The scheme is assumed to cost £120M (approximately 144M euros) and would save countless lives from human trafficking and disrupt the business model.
READ MORE: Where refugees arriving in Berlin from Ukraine can get help – RECEPTION CENTRES
Rwanda's Foreign Minister, Vincent Biruta, said they welcomed the opportunity adding that it would also offer asylum seekers and migrants… legal pathways to residence" in the country.
Critics have slammed the decision dubbing it unethical, unworkable and overly expensive. Concerns have also been raised over Rwanda's human rights record.
What was UK Prime Minister Boris Johnson's statement on asylum seekers being sent to Rwanda?
The Prime Minister said that the New Migration and Economic Development Partnership will mean that anyone entering the UK illegally now and since the 1st of January might have to be relocated to Rwanda.
In a statement posted by the UK Government website he said, "This innovative approach – driven our shared humanitarian impulse and made possible by Brexit freedoms – will provide safe and legal routes for asylum, while disrupting the business model of the gangs, because it means that economic migrants taking advantage of the asylum system will not get to stay in the UK, while those in genuine need will be properly protected, including with access to legal services on arrival in Rwanda, and given the opportunity to build a new life in that dynamic country, supported by the funding we are providing."
What reaction has the decision to send asylum seekers and migrants to Rwanda had?
The decision has been highly criticised as being inhumane and had sent a spark of reactions by many who reference the African country's record of human rights' advocacy as 'sketchy'.
Gillian Triggs, the UNHCR assistant high commissioner for protection, said that people fleeing war, conflict and persecution deserve compassion and empathy not trading them like commodities by transferring them abroad for processing.
The British government has been accused of offshoring its responsibilities on to its' former colonies instead of helping the vulnerable.
Detention Action said that those sent there would "likely face indefinite detention under a government notorious for violent persecution of dissent."
More than 28,000 people arrived in Britain having crossed the channel from France in small boats in 2021 and around 90 per cent of them were Male and three quarters were men aged between 18 and 39.
Germany has been known to accept the highest number of asylum seeker applicants in Europe in 2021 with a staggering 127,730 people as compared to the UK's 44,190 standing in fourth position.
Source: UK government Website