Ballon d'Or 2021 award: Lionel Messi sent a message to footballer rival Robert Lewandowski after being honoured with the 2021 Ballon d'Or award.
Fans of the sport claim Messi was not the rightful winner.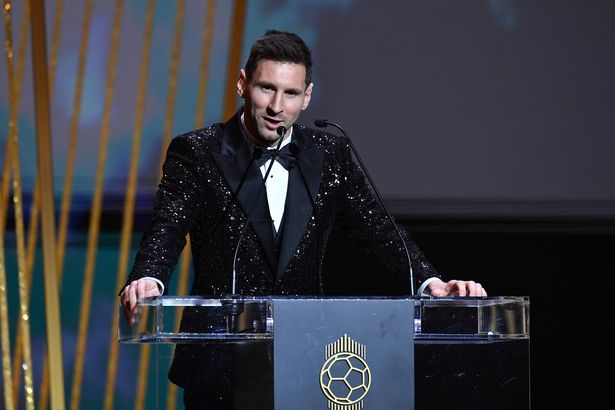 The award has graced the Messi 7 times having previously won in 2009, 2010, 2011, 2012, 2015 and 2019.
There was debate among many who did think that he was a deserving winner of the Golden Ball trophy with Lewandowski enjoying a record-breaking season as Bayern won their ninth Bundesliga title.
READ MORE: Nominees of African descent for Ballon d'Or 2021
But despite breaking the record for scoring the most goals in a German top-flight season with an astonishing 41 strikes, the Polish star did not win enough votes to win his first Ballon d'Or.
While he was very much a deserving winner, the Argentine took the opportunity to pay tribute to Lewandowski.
Fans commented their thoughts on Messi's win, here's what they thought:
"Lewandowski deserved that award, no doubt Messi is a fantastic player but for this last year Lewandowski deserved it more than Messi did this year."
"Honest, only if it would have gone to Lewandowski. This award lost it's glory back in 2018."
"And just when you think the awards this time will focus on credibility they just proofed again this is not abut how good you are. Even Messi knows this isn't his."
Others had congratulatory messages for the star saying that he deserved the win.
Source: Mirror