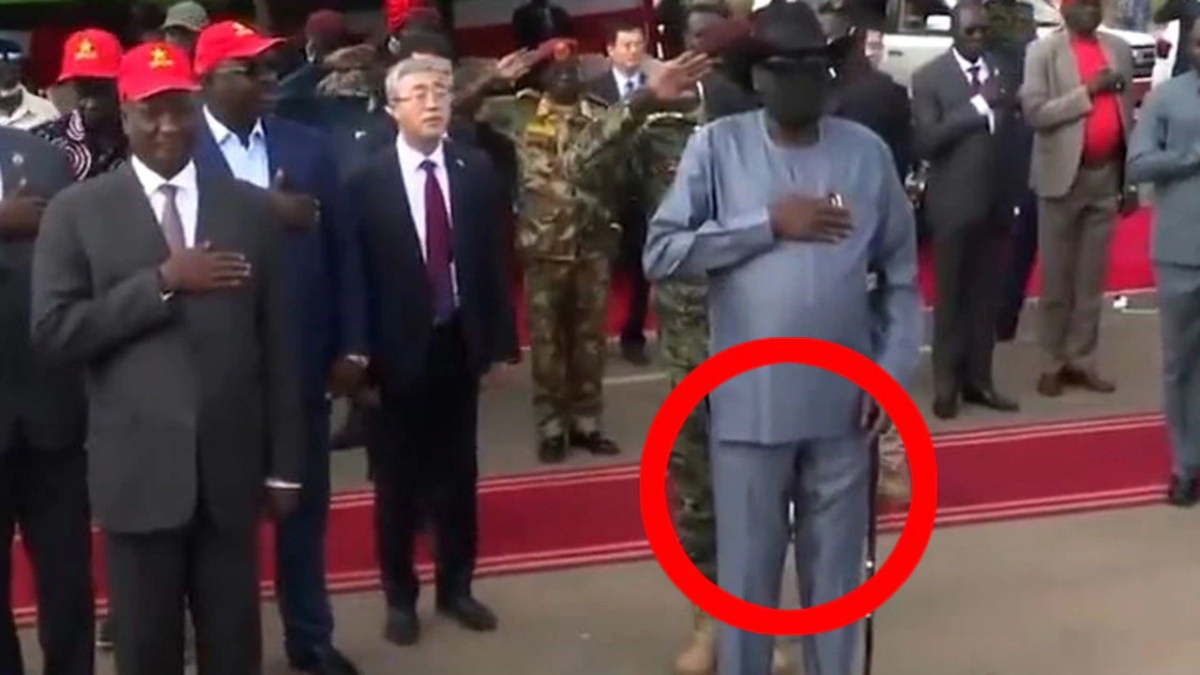 African news. Six journalists have been detained by South Sudan security forces over viral footage of the country's president apparently wetting himself, reported The Guardian.
The video showed South Sudanese leader Salva Kiir standing for the national anthem, initially oblivious as a dark stain spreads on his trousers and a pool forms at his feet. The camera abruptly turns away after Kiir and his entourage appear to notice what is happening.
The cameras showing the event were initially focused on the president's pants when doubts were relinquished he had wet them, and so the camera was swiftly turned away.
Following the release of the footage, people have raised the question as to whether Salva Kiir can properly government the country anymore. Since his election to the post, no polls have been held in South Sudan.
Who are the 6 journalists arrested over the footage of South Sudan president wetting himself?
On Friday, the Committee to Protect Journalists (CPJ) reported that six journalists for the state-run South Sudan Broadcasting Corporation (SSBC) had been detained by the country's National Security Service under suspicion of an unauthorised release of the footage.
The CPJ, citing media reports and people who spoke on condition of anonymity, named the detainees as control room director Joval Tombe, camera operator and technician Victor Lado, camera operators Joseph Oliver and Jacob Benjamin, camera operator and technician Mustafa Osman, and control room technician Cherbek Ruben.
The video was widely shared on social media last month, prompting questions over the 71-year-old president's state of health and fitness to govern a nation grappling with conflict, starvation and climate change. But it also sparked fierce debate over the ethics of posting such footage on social media and allegations of lack of empathy towards an elder.