Raila Odinga, the former Prime Minister of Kenya and head of opposition has tested positive for Covid-19 at a hospital in Nairobi.
The family said Mr Raila was admitted to The Nairobi Hospital Tuesday after developing "fatigue".
In a statement to newsrooms, his personal doctor David Olunya said: "Following my letter of the 10th of March 2021, we have confirmed that Rt. Hon. Odinga has SARS-2 Covid-19."
RELATED ARTICLE: Worrying concerns over AstraZeneca Covid vaccine as patients in Denmark develop blood clots
"He is responding well to the treatment he is receiving at The Nairobi Hospital and remains upbeat. We are continuing to monitor his progress," Dr Olunya added.
The former prime minister issued a statement on Thursday saying he had received a briefing from doctors who had conducted numerous tests on him. "While the tests were several, one important result, which I have authorized the doctors to make public is that I have been found to have been exposed to Covid-19.
Wakenya wenzangu,

Thank you for the overwhelming messages of goodwill.

I'm feeling much much better now and following doctors orders.

Asanteni!

— Raila Odinga (@RailaOdinga) March 10, 2021
"Despite the fact that I feel strong and in good shape after a few days in hospital, I have agreed with my doctors to undertake the mandatory quarantine," he said.
While thanking the medical personnel for their service, Mr Raila urged Kenyans to acknowledge that COVID-19 was real.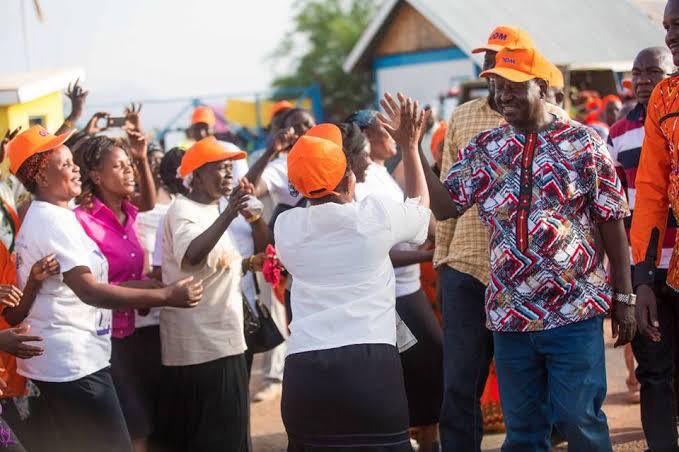 "It is in our midst and we need to observe all the measures being put out by the government, scientists and health personnel," he said.
Mr Raila said despite the fact that he felt strong and in good shape after a few days in hospital, he had agreed with his doctors to undertake the mandatory quarantine.