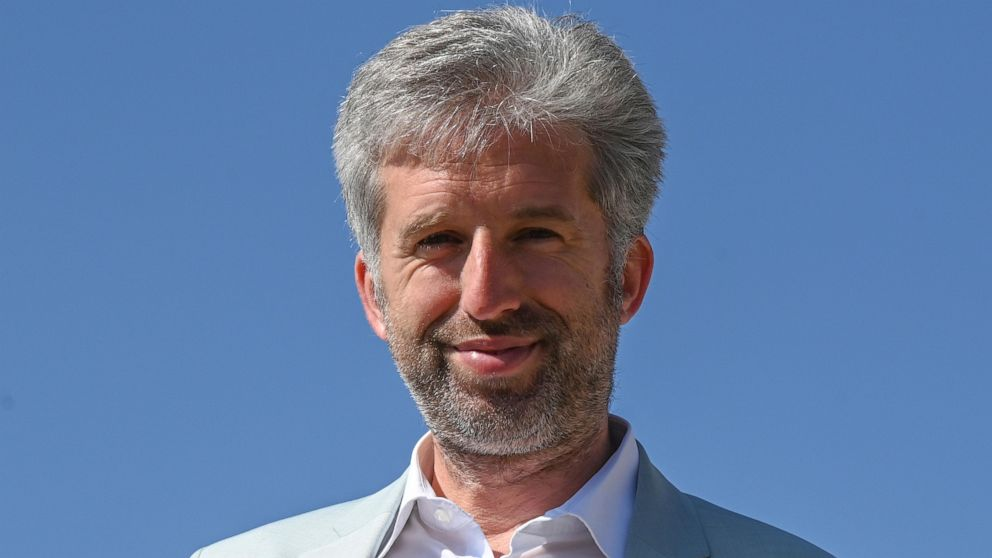 Racism in Germany. The mayor of Germany's southwestern city of Tuebingen, Boris Palmer, said Monday that he's taking some "time out" after coming under fire over the weekend for using a racist slur.
Boris Palmer also said he'll resign from the Green Party following criticism over his repeated use of a racist term for Black people, n**** , at a conference Friday, which prompted some attendees to walk out in protest.
According to apnws, Palmer was already suspended by the left-leaning Green party over his use of the slur in reference to a Black soccer player. Anti-racism activists gathered outside the event, a conference on migration hosted by Frankfurt University, and chanted "Nazis out" in response to his presence.
Palmer then repeatedly used the racial slur and suggested he was being victimised. "If someone uses the wrong word then they're a Nazi to you," he told the activists, and suggested that this reputation would stick with him like "the Star of David" that Jews were forced to wear during the Third Reich.
The Mayor gave a statement saying that he apologised to those he had disappointed and that a mayor should not 'speak that way'. The 50-year-old, whose grandfather was Jewish, added that he's "incredibly sorry" at having given the impression that he downplays the significance of the Holocaust.
Boris Palmer said he would seek "professional help" to prevent himself from reacting inappropriately when he feels unjustly attacked in the future.
This comes after very recent news that Mayor Boris Palmer had commented on the killing of a Gambian migrant in Germany with very discriminatory remarks. He suggested that a Gambian killed in the city was a drug peddler.
According to police, the man who was killed with a knife, was a 23-year-old Gambian. The perpetrator is on the loose in the heart of the city on the bright side of day. He said, 'The crime scene is right where I took this picture; it is the site of the open drug scene mostly run by refugees from The Gambia.'
Palmer was first elected mayor of Tuebingen, population 90,000, in 2006 and won re-election running as an independent last year.
READ MORE:

Killing of Gambian migrant: Gambia Refugees Association (GRA) condemns Mayor Boris Palmer's discriminatory remarks, calls for justice

Killing of Gambian migrant Germany: Africans plan mass demonstration in Tübingen Saturday