King Mswati III is facing opposition from the population that wants to chase the King out of power due to abuse of state funds by him and his family. The king has been misappropriating state funds at the expense of his citizens. Here's how:
While the King and his family indulge in luxury, the life of his people deteriorates. The economic gap has been made wider by the coronavirus that exposed the monarchy and saw the people rise up against the government.
Th situation in E-swatini has been on a steady decline with leadership issued far-reaching restrictions an royal security forces have had to fire teargas and live ammunition at demonstrators.
There have been several deaths said to be accounted for on Wednesday.
King Mswati had issued soldiers on armed citizens leading members of the military to beating and killing citizens in the urban and rural areas.
Bild reporetd that, 'The youth organization of the socialist pro-democracy Pudemo party, Swaziland Youth Congress (Swayoco), reported on Facebook: "We can confirm that the army and police have currently killed 21 citizens." Since the Internet has been switched off nationwide, further information is hardly possible. Official confirmation was not available.'
READ MORE: Debate in South Africa: Should women be allowed to have many husbands?
Curfews, violence and school closings
A curfew has been in effect since Tuesday evening which the Swazi government justifies with the coronavirus pandemic. In the past few days there have been clashes between the police and the demonstrators demanding democratic reforms.
In addition to school closings, the restrictions also include a night curfew.
The king recently made headlines with a lavish car order from neighbouring South Africa where he had 79 brand new BMW's delivered to his Manzini Royal Place in November 2019 for himself and his two wives.
He had the cars manufactured in the BMW plant near Pretoria and carted over the border from South Africa by twelve heavy-duty vans with up to eight cars per vehicle.
The trucks with the predominantly navy-blue luxury cars (BMW X3, at least 38,000 euros) and BMW 540 series sedans (each at least around 60,000 euros) blocked a truck parking lot in the small town of Carolina near the border for hours, photos of them appeared Facebook and Twitter on.
It was just a week earlier than the luxurious king has acquired 15 Rolls-Royce had already been imported into his kingdom via the port of Durban.
Despite King Mswati III saying he had paid for the cars from his own pocket it is noted that not even the civil servants in his country are paid a salary and are facing delays while students miss out on scholarships.
Here are some pictures of the king and his beneficiaries wearing heavy embellished jewellery while the country suffers: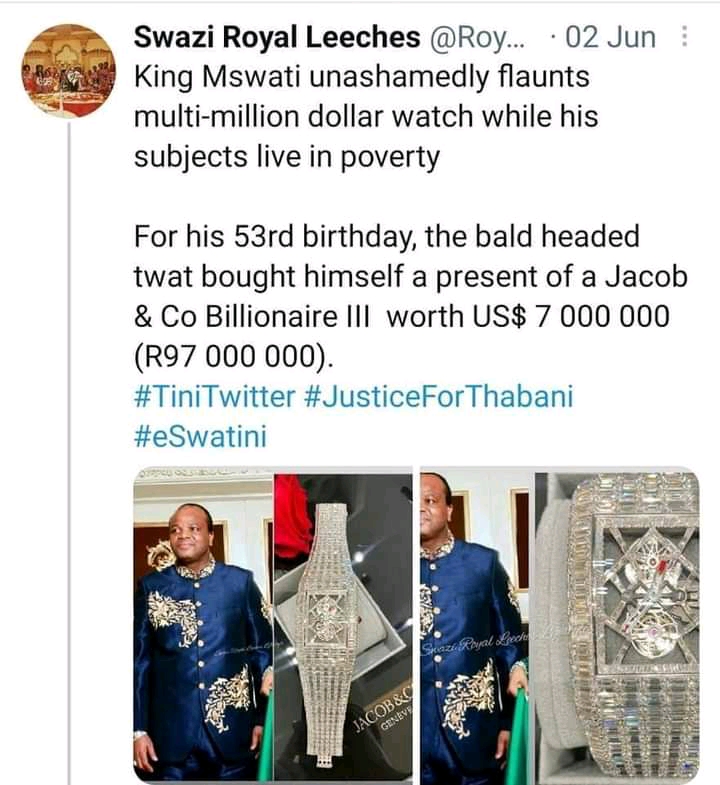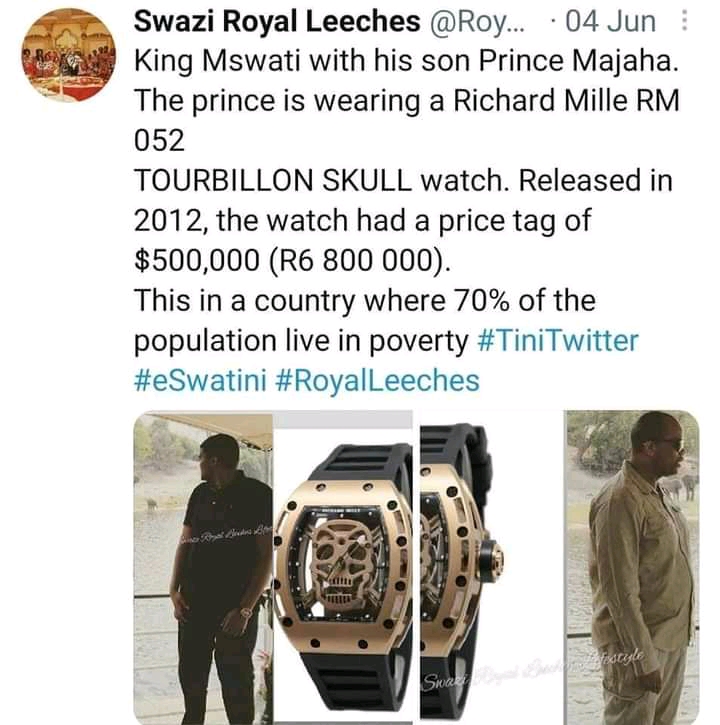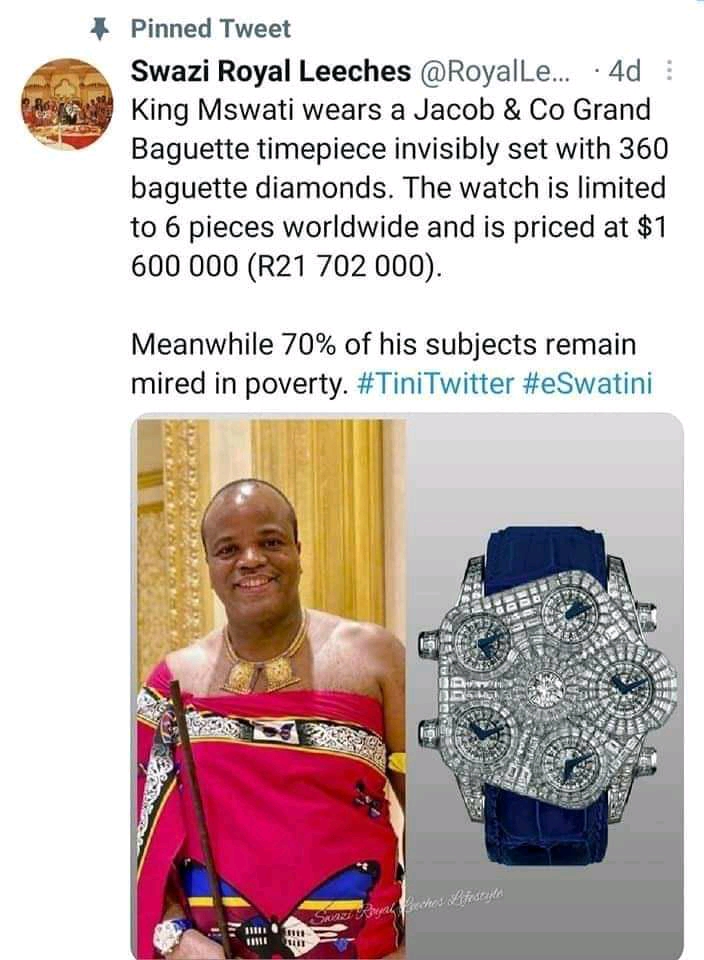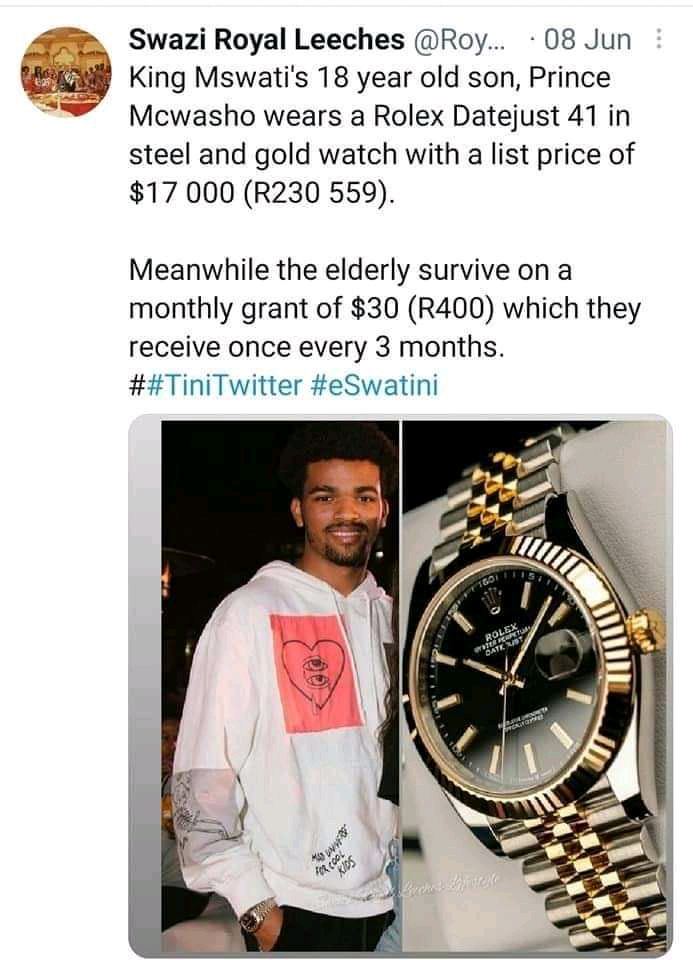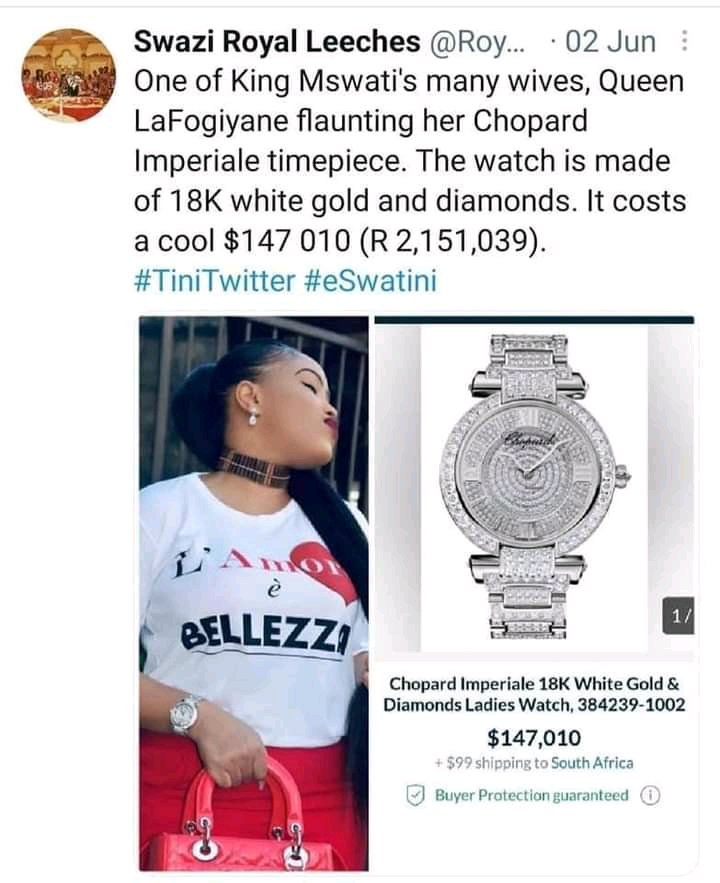 Source: Bild, BBC