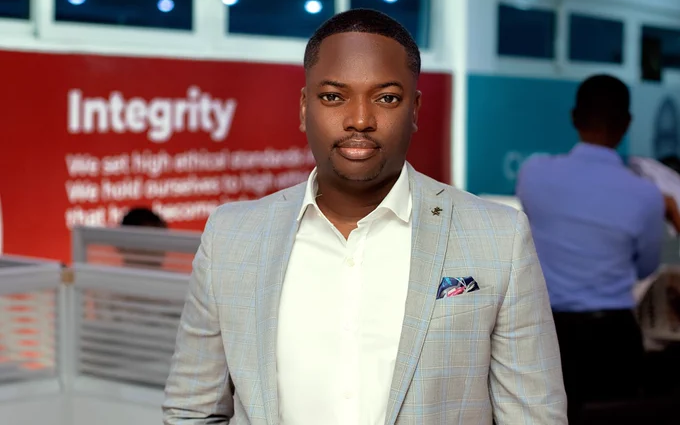 African news. Ghanaian TV presenter and journalist Paa Kwesi Asare wins 2023 BBC News Komla Dumor Award being a beacon of hope for journalists in his hometown of Ghana.
The 36-year-old is the 8th recipient of the award and the first to originate from Ghana, very much akin to the late Komla Dumor.
Paa Kwesi Asare is currently the head of business news at Ghana's private TV3 channel, where he has worked for seven years as one of its main news anchors.
What is the Komla Dumor Award?
The award was created to honour Dumor, a presenter for BBC World News, who died suddenly aged 41 in 2014. He had worked tirelessly to bring a more nuanced African narrative to the world, representing a confident, savvy and entrepreneurial side of Africa.
The band of judges were impressed by Asare's strong journalism and his ability to explain complex topics compellingly and clearly.
"This for me is a watershed moment in my career and an opportunity I'll grab with both hands," said Asare to BBC News.
The talented journalist will spend three months working with BBC News teams in London across TV, radio and online. The Ghanaian broadcaster will also receive training and be mentored by leading BBC journalists.
As part of the placement, he will travel to a country in Africa to report on a story that will be broadcast to the BBC's global audiences.
"I feel very elated to have won the BBC News Komla Dumor Award," Asare said.
"This is arguably the most prestigious award for any African journalist. Komla's talent is one that I greatly admired and to be found worthy of walking in his shoes is not only a joy but also a great privilege."
Previous award recipients are Dingindaba Jonah Buyoya, Victoria Rubadiri, Solomon Serwanjja, Waihiga Mwaura, Amina Yuguda, Didi Akinyelure and Nancy Kacungira, the inaugural winner.
Source: BBC