Germany: A new COVID-19 regulation has been put into force in Lower Saxony today. The changes set will affect the retail sector especially as the obligation to test is no longer required, under certain conditions.
A negative corona test required before entering a shop has been abolished if the shop is located in a district or an urban distric witha a stable incidence rate of less than 50 new infections per 100,000 inhabitant in 7 days.
Obligatory testing for outdoor catering still in effect
Access to museums and outdoor restaurants, for example, remains unaffected by the new regulations. Due to the longer duration of stay in these areas, guests must prove a negative corona test, complete vaccination protection or a recovery there before entering.
To visit shops, the red-black coalition appeals to citizens, even where the test is no longer required, to take a voluntary corona test – for example before a long shopping spree. In this way, a possible spread of an infection can be prevented.
The municipalities offer citizens free services, for example in test centres or pharmacies.
READ RELATED ARTICLES: Germany, Amusement parks begin reopening after lifting of restrictions

Germany, Lower Saxony to relax corona restrictions from Tuesday
No restriction to shopping per square metre
The area related upper limits will not apply if the seven-day incidence per 100,000 inhabitants in a district or an independent city is below 35 in the long term.
For this too, the incidence must be below the specified threshold for at least five working days before a district or an urban district can determine by means of a general decree when the restriction should be lifted.
Mask requirements remain in place.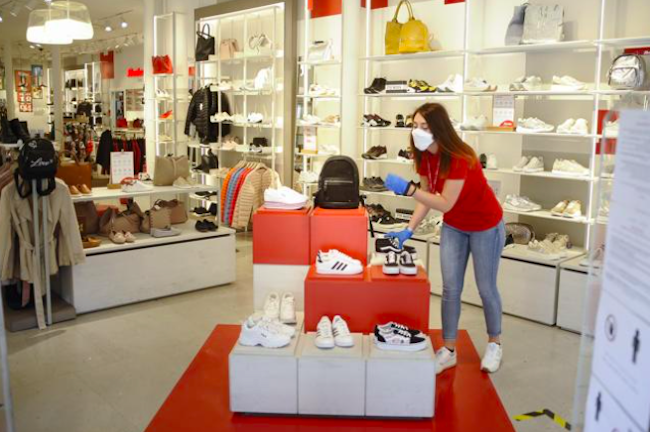 Hostels can take in guests from different federal states.
Guests from all over Germany are allowed to stay overnight in counties and urban districts in which the seven-day incidence per 100,000 inhabitants is below 100 but one must provide a negative rapid test.
Guests also have to carry out two additional tests per week of vacation.
Regular operations in first schools and daycare from May 31st:
From May 31, these should switch back to presence and regular operation.
Source: NDR