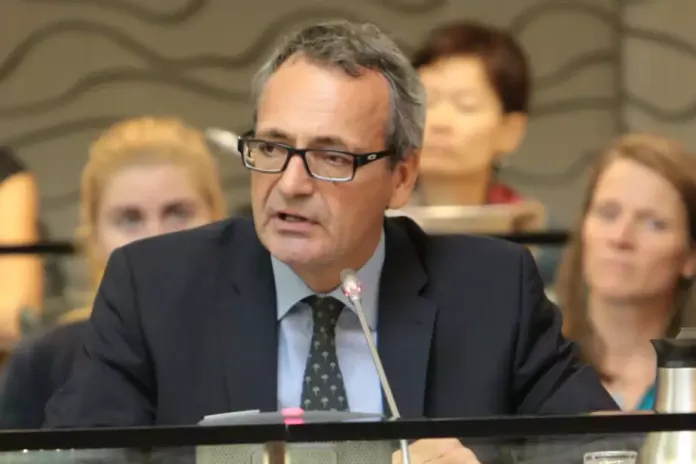 African news. Chad deports German ambassador. The Chad government expelled German Ambassador to the country Jan-Christian Gordon Kricke in a move said by many to be 'bold' of an African country.
The decisions was arrived at due to Jan-Christian Gordon Kricke's said 'impolite attitude' said the government in a statement issued.
Why was German Ambassador Kricke deported from Chad?
The government disclosed in this statement that their decision was motivated by the impolite attitude and the lack of respect for diplomatic customs by the German ambassador. No further explanation was given but according to local media, ambassador Kricke's criticism of the current transitional government might have been the reason for the move.
Ambassador Kricke, who has been serving as Germany's ambassador to Chad since 2021, was given 48 hours to leave the country.
According to koko.ng, the oil-rich country of 17 million in the Sahel region has been ruled by a transitional military government headed by President Mahamat Idriss Déby since April 2021.
READ MORE: Chad President Idriss Deby dies a day after winning a sixth term in office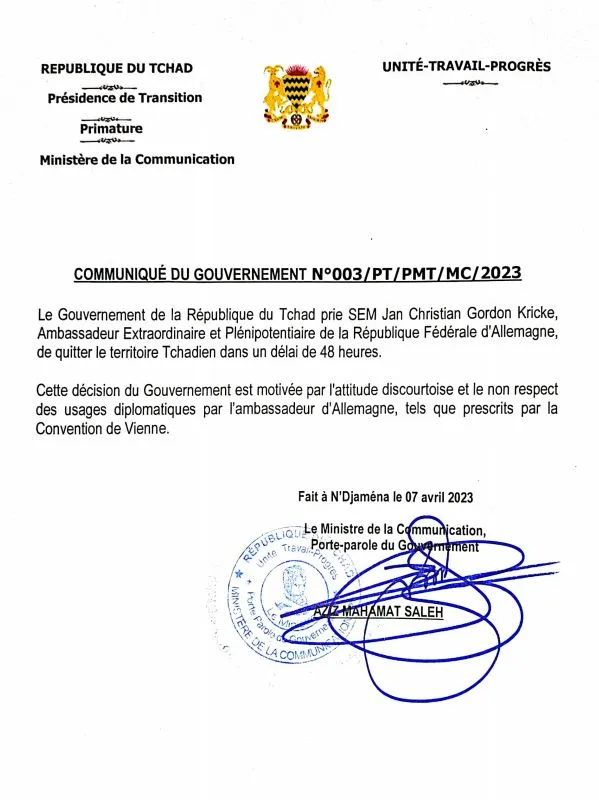 Déby took over after his father who was killed by rebels looking to overthrow his government. The president had promised to hold democratic elections within a year and a half but they had constantly and repeatedly been postponed.
The president of Chad, Idriss Deby, has died in the front lines after he sustained injuries in clashes. The news has just been confirmed in an army statement and this came a a day after he won a sixth term in office.
Last autumn, opposition demonstrations were bloodily put down.