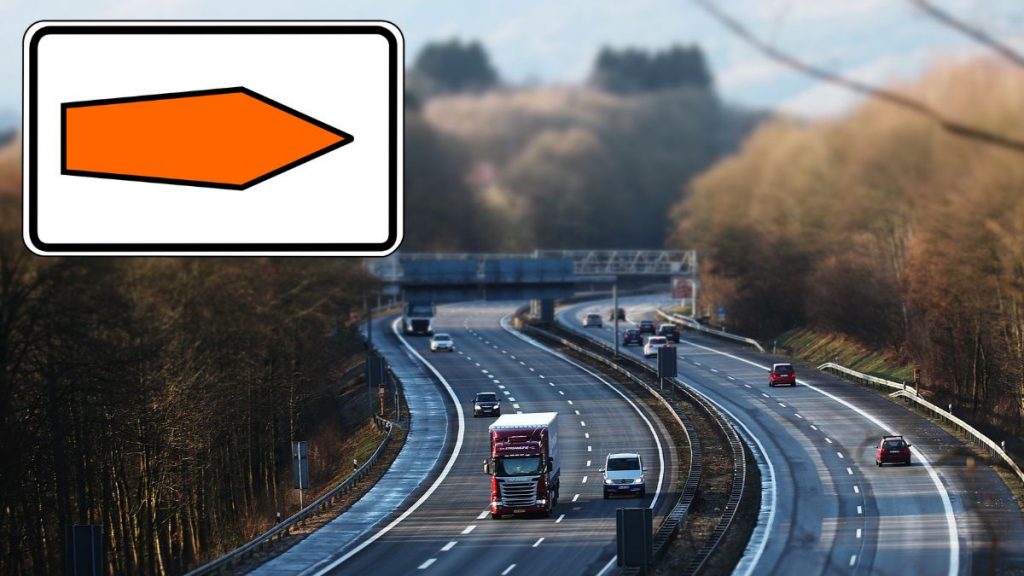 Life in Germany. Orange arrow on the highway. When driving on the highway, drivers encounter a large road sign with an arrow – but hardly anyone knows what it means.
What does orange arrows on the highway mean in Germany?
It is no surprise that many drivers do not know what the orange arrows mean, since it is not something we come across on every street corner but on highways.
The large orange arrow on white characters with a black border is called detouring arrow. A road sign which – similarly to a "red dot" – is to guide the flow of traffic.
The sign shows detour routes within the motorway system. If the shortest route to a long distance destination is blocked, an orange marked detour leads to the same destination via other highways.
READ ALSO: Driving in Germany: Rules for getting around with a foreign driver's license
Why the highway arrow is indicated by the "detour arrows"
Orange "detour arrow" or "diversion arrow" show drivers to driver alternative parallel motorways with significantly less traffic. Thanks to this, it is easy to find yourself, and with the help of orange arrows you will always stay on the right route.
However, the basic condition for the orange arrow is a sufficiently dense network of highways. This is the case, for example, in the Rhine-Ruhr metropolitan region, where the "diversion arrow" is abundant.
Is the highway arrow just a recommendation?
According to the Road Traffic Regulations (StVO), you do not need to follow the orange arrow. You will not be in violation of the StVO, if you do not follow the reverse arrow.
So just follow the orange arrows to reach your destination without wasting time and getting into traffic.
READ ALSO:
Drunken driving in Germany: What penalties are there for drivers?
Pay attention to this sign when parking on the street in Germany
Traffic sign many drivers are not familiar with and can be very costly
Drivers who violate this road sign face a penalty of 100 euros
Sign with a red dot on the German highway and what it means
Source: 24auto