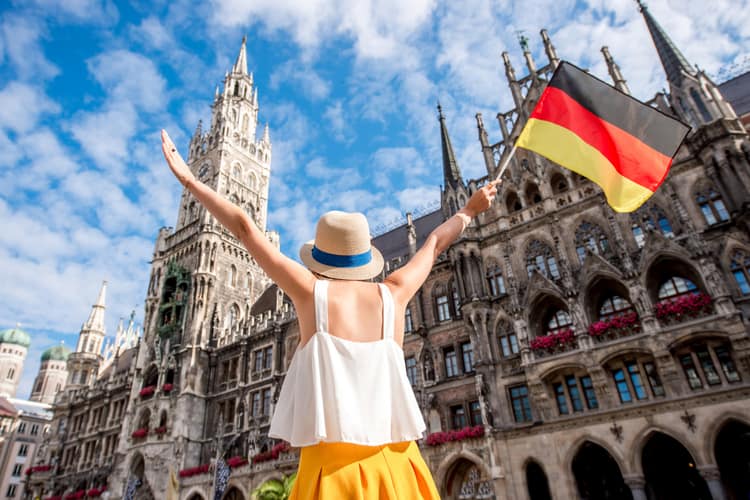 Life in Germany. List of 5 German delicacies. Contrary to popular belief that traditional German cuisine is heavy and fatty, Germany is rich in variety of dishes. There are many regional dishes here, some of which have become symbols of the entire country. Here are 5 German delicacies that the average German cannot live without:
1. German bread
Germans undoubtedly love bread. Germany has about 300 different kinds of bread and about 1,200 kinds of rolls, croissants, sticks or pretzels. The most popular types of bread are: Roggenmischbrot, Vollkornbrot, Weizenmischbrot, Weißbrot, Mehrkornbrot, Roggenbrot, Sonnenblumenkernbrot, Kürbiskernbrot, Zwiebelbrot.
2. Good sausage
An average German eats around 30 kg of sausage a year. The most popular among sausages are steamed (Brühwürste), raw (Rohwürste) and boiled (Kochwürste). Germany is estimated to produce about 1,500 different types of cold cuts, and you can find over 100 varieties of them in an ordinary supermarket.
When in Germany, you have to try the famous currywurst (sausages with curry sauce) and frankfurters. The country's most famous currywurst can be enjoyed at Konnopke's Imbiss bistro on Schönhauser Allee in Berlin. Since 1930, there have been five different degrees of spiciness in curry sauces, "from heavenly to hell."
Frankfurters are the most famous German sausages in the world. They are made of pork. They owe their wonderful aroma to a special smoking technique.
3. Black Forest cake
The most famous German dessert in the world is undoubtedly Schwarzwälder Kirschtorte, also known as black forest cake. It consists of a chocolate sponge cake soaked in cherry vodka, with cherry filling and whipped cream. The Black Forest is a small mountain range in southwestern Germany. This is the only place where exceptional cherries are grown, needed to produce a unique drink and bake an exquisite cake.
4. Asparagus
Vegetables play an important role in the diet of Germans, and the most popular vegetable of the Germans is asparagus. Over 24 thousand ha of the area in ​​Germany goes to the growing of asparagus. Each year, more than 55,000 tonnes are produced here, with a gross value of EUR 175 million.
The season for "royal vegetables" usually starts at the beginning of April and lasts until June 24. More than half of the asparagus grown in Germany comes from Lower Saxony, the Rhineland and Brandenburg. It is here that the soil conditions, without stones and with light soil, favor their cultivation.
5. German beer
The most popular alcoholic drink in Germany is beer. It is estimated that the average German drinks about 110 litres of beer in a year. In Bavaria, beer has been officially approved as food. According to Bavarian law, beer must be made of the following four ingredients: water, grain, hops and yeast.
Read also: List of 9 reasons why you should move to Germany
Five mistakes foreigners should NOT make in Germany
List of six things you must do as a local in Germany
Source: Deutsche Zentrale für Tourismus