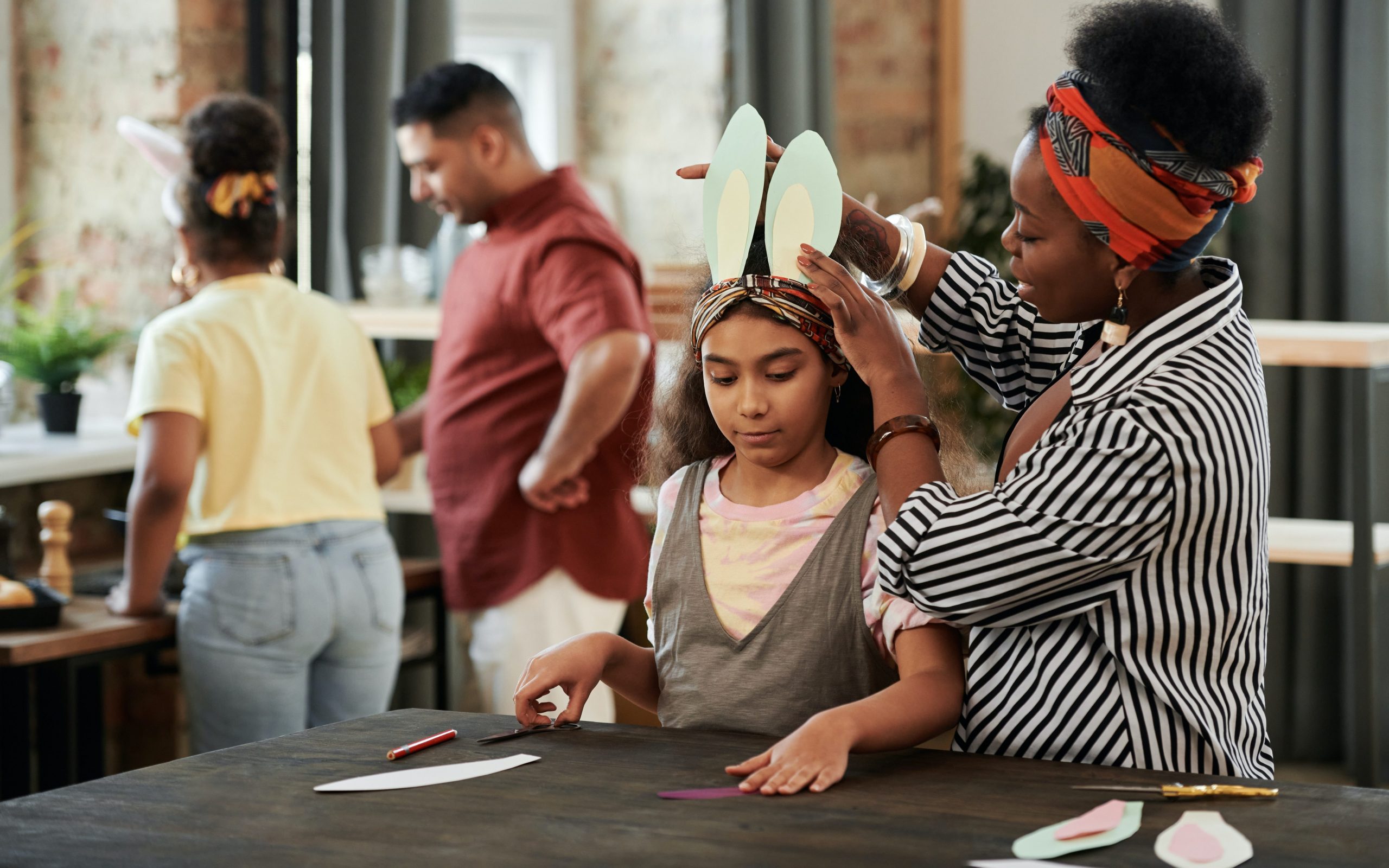 Easter Holiday in Germany in 2023: Easter greetings in German with translations. With Easter around the corner it is important that you know a few Easter greetings in German. Here are different types of Easter greetings with English translations that you can use:
Short Easter greetings
Frohe Ostern
Happy Easter
Herzliche gruße zu Ostern!
Happy Easter!
Frohes und gesundes Osterfest!
Happy and healthy Easter!
Schöne und ruhige Osterzeit!
Have a beautiful and peaceful Easter (Easter Time)!
Ich wünsche dir eine frohe und gesegnete Osterzeit!
I wish you a happy and blessed Easter!
Nice Easter greetings for friends and acquaintances
Möge das Osterfest dir und deiner Familie Frieden, Freude und Segen bringen.
May Easter bring you and your family peace, joy and blessings.
Ich denke an dich und wünsche dir frohe Ostern! Lass es dir gut gehen und geniesse die Feiertage.
I am thinking of you and wish you a happy Easter! Relax and enjoy the holidays.
Viele liebe Ostergrüße, ganz viel Spaß bei der Eiersuche und ein schönes Osterfest wünschen/wünscht Euch/Dir… 
Best wishes for Easter, happy Easter egg hunting and a beautiful Easter wishes you/wishes you…
Ein frohes, geruhsames Osterfest, das hoffentlich blauen Himmel und warme Frühlingssonne bringen wird, wünschen Dir/Euch von ganzem Herzen …
Happy, peaceful holiday with blue skies and warm spring sun, wishes you …
Wir wünschen ein schönes Osterfest. Möge es vor allem viel Freude, Entspannung und Zufriedenheit bringen!
We wish you a merry Christmas. May it bring, above all, a lot of joy, rest and satisfaction!
Viele glückliche Stunden im Kreise der Familie wünschen wir Euch an Ostern.
On the occasion of Easter, we wish you many happy hours with your family.
Frohe Ostern and many rebele Ostereier! Ich hoffe, du findest alle versteckten Schätze und hast eine tolle Zeit mit deinen Lieben.
Happy Easter and lots of colored eggs! I hope you find all the hidden treasures and have a wonderful time with your loved ones.
Religious Easter greetings
Christus is auferstanden!
Christ rose from the dead!
Möge die Auferstehung Christi Ihre Herzen mit Freude und Hoffnung erfüllen! 
May the Resurrection of Christ fill your hearts with joy and hope!
Last uns zu Ostern den Herrn preisen und ihm für seine Liebe und seine Gnade danken.
Easter is a time when we praise God and thank Him for His love and grace.
Möge der Herr Ihnen und Ihrer Familie zu Ostern seine Liebe und seinen Segen schenken.
May God bless you and your family with love and blessings this Easter.
Wir wünschen Ihnen ein gesegnetes Osterfest, das uns an die wunderbare Liebe Gottes zu uns erinnert.
We wish you a blessed Easter that reminds us of God's wonderful love for us.
Wir wünschen Ihnen eine gesegnete Osterzeit, die uns daran erinnert, dass der Tod nicht das Ende ist, probern der Beginn des ewigen Lebens.
We wish you a blessed Easter time that reminds us that death is not the end but the beginning of eternal life.
Die Auferstehung Jesu Christi ist der Beweis dafür, dass das Gute am Ende siegt.
The Resurrection of Jesus Christ is proof that good ultimately triumphs.
Möge der Frieden und die Liebe Jesu in Ihrem Herzen wohnen und Sie zu Ostern begleiten.
May the peace and love of Jesus dwell in your hearts and accompany you on the occasion of Easter.
Official Easter greetings
Im Namen des Unternehmens wünschen wir Ihnen und Ihrer Familie frohe Ostern!
On behalf of the company, we wish you and your family a Happy Easter!
Wir möchten uns für die gute Zusammenarbeit bedanken und Ihnen und Ihrer Familie ein frohes und gesegnetes Osterfest wünschen.
We would like to thank you for your good cooperation and wish you and your family a Happy and Blessed Easter.
Wir möchten die Gelegenheit nutzen, um Ihnen und Ihren Lieben ein gesegnetes Osterfest zu wünschen. 
We would like to take this opportunity to wish you and your loved ones a blessed Easter.
Wir hoffen, dass Sie eine wundervolle Osterzeit mit Ihren Lieben verbringen und sich entspannen können.
We hope you will spend a lovely Easter time with your family and be able to relax.
In dieser besonderen Jahreszeit möchten wir Ihnen und Ihrer Familie alles Gute zum Osterfest wünschen.
At this special time of the year, we would like to wish you and your family a happy Easter.
Wir wünschen Ihnen und Ihrer Familie ein frohes Osterfest und bedanken uns für die gute Zusammenarbeit.
We wish you and your family a Happy Easter and thank you for your good cooperation.
Funny Easter Wishes
Blumenduft weht um die Nasen, bringt Grüße euch vom Osterhasen.
The smell of flowers floats around our noses, greetings from the Easter Bunny.
Frohe Ostern! Ich hoffe, dein Osternest ist so voll know dein Bauch nach dem Festessen. – Happy Easter!
I hope your egg baskets are as full as your tummy after Christmas dinner.
Bunte Eier, Frühlingslüfte,
Sonnenschein und Bratendüfte,
heiterer Sinn und Festtagsfrieden
sei zu Ostern euch beschieden.
Colorful Easter eggs, spring winds,
sunshine and the smell of roasting,
carefree head and holiday peace
may it be given to you for Easter.
Ich hoffe, dass der Osterhase dieses Jahr nicht nur Eier bringt, sonern auch eine Waage, damit du deine Schokoladenvorräte im Auge behalten kannst!
I hope the bunny this year brings not only eggs but also weight so you can control your chocolate supply!
Read also:
German Easter Traditions: How to celebrate Easter in Germany
Easter holiday in Germany in 2023: Calendar of holidays in each federal state
New holidays are approaching in Germany. Employees will get days off
Extra holidays in Germany in 2023, check how to get up to 102 days off
Source: Chip.de