Germany weather: The German town of Bavaria been experiencing orange skies that are a result of southwest winds that are currently bringing dust from the Sahara to Bavaria.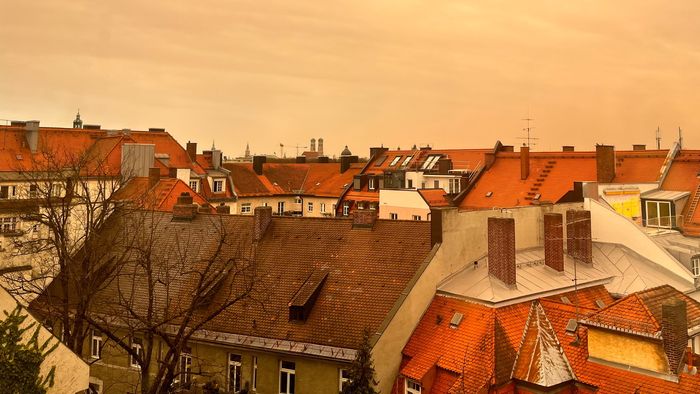 In spring, North Africa repeatedly experiences strong winds that whirl up masses of dust grains.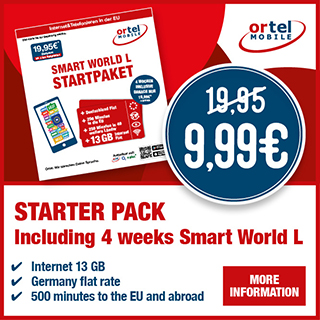 Currently there are sandstorms in the Tunisians and Libyan deserts and with the south-westerly air flow, the desert duct then reaches Germany via the Balearic Islands and the Alps.
This phenomenon is mostly visible in the Lower and Upper Bavaria regions.
Br.de wrote that this is one of the strongest or possibly even the strongest desert dust event since February 21, 2004 quoting BR weather expert Michael Sachweh.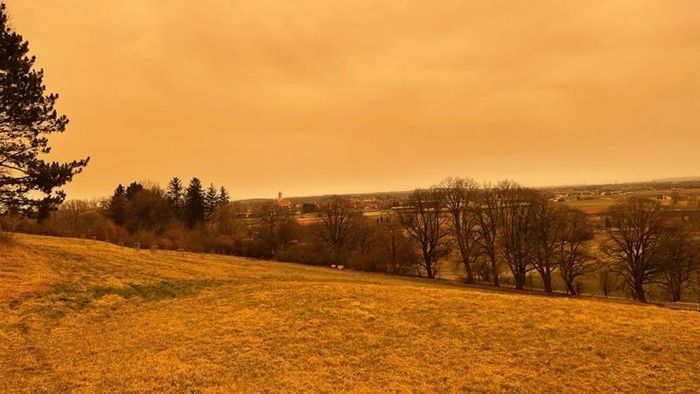 Wednesday should be extremely high in concentrations of 2,00 microorganisms per square metre of air columns – 500 to 1,000 micrograms would be normal. Light precipitation could also lead to a kind of red rain, washing out the desert sand.
More dust from the Sahara should be experienced in Bavaria until Sunday Morning before the air flow changes and the desert sand transports is turned off.
READ ALSO: The 3 best warning apps in Germany – for disasters, dangerous situations
What effect will the Sahara dust have on people in Bavaria?
The colours experienced in the morning will turn more red and more intense and will be present for the next few days.
The granules will settle on cars causing you to wash your car more often or you can also dust your car regularly. It is advised that you do not try to wash your car with a sponge as this could cost you to scratch the paint.
No health hazard
Incidentally, the Sahara dust is not harmful to health, but the concentration in the air is not high enough for that.