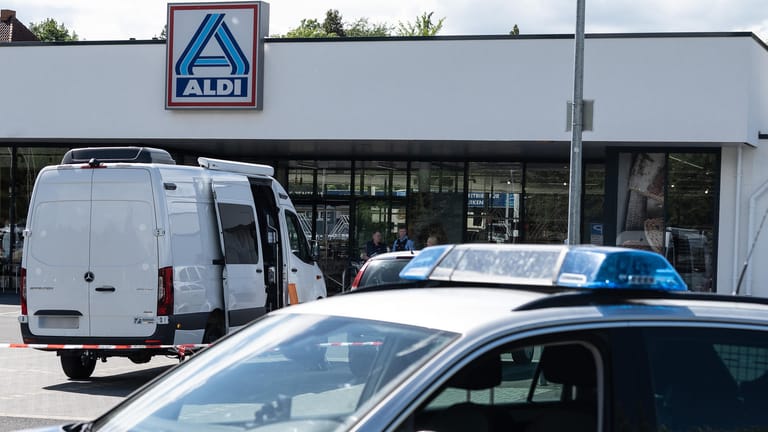 German news. Shooting in supermarket in Schwalmstadt. Police investigators found out that the woman involved in the Schwalmstadt Supermarket shoot was actually the gunman's ex partner.
The gun man shot at a 53-year-old and investigators assume that the motive was the separation of the victim from the perpetrator. the woman apparently left the 58-year-old who hails from lower Saxony at the beginning of the year after a short relationship.
He was not happy about the decision.
A spokesman for the public prosecutor's office told dpa that the man lacked a gun permit so how he acquired one is under investigation. According to previous knowledge, the perpetrator had fired four shots at the woman.
The man shot the 53-year old and later on shot himself in the head. Both died on the spot.
Woman filed a complaint before her death
Hessenschau wrote that on the eve of the crime, there was a police operation in the apartment of the later victim. The 58-year-old received a dismissal, which he complied with. After that, he behaved "inconspicuously and quietly," according to the authorities.
The woman was informed about the "possibility of reporting".
In fact, the 53-year-old appeared at the police station the next morning, the day of the crime. There she filed a criminal complaint against the man for assault, coercion and stalking. During her interrogation, there were "no indications of a specific threat to the woman," the statement said.
READ ALSO: Car accident in Berlin: Investigators reveal driver rammed into people intentionally

Tragic car accident in Berlin: Driver hits crowd in Charlottenburg – 1 dead, a dozen injured
What happened at the scene of the shooting in Schwalmstadt?
Two people died in a shooting at grocery store in Schwalmstadt, Northern Hesse where, police also added, there was no further danger to the public.
Police said that gunshots were fired in a supermarket in on Wierastraße, in the Treysa district of Schwalmstadt. The area was cordoned off and a large police operation was opened to secure the area.
A 58 year-old-man shot at a 53 year-old woman while she was at the supermarket. It was later determined that they had been romantically involved and that they has also separated earlier in the year.
Source: Hessenschau, t-online