Are you going to buy an apartment or build a house in Germany and you have children? We have good news! The Baukindergeld allowance is extended until March 31, 2021. Here's who can apply.
You can apply for the Baukindergeld allowance. The supplement is granted to families whose annual income will not exceed the total amount of: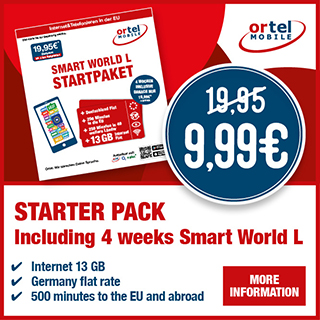 EUR 90,000 (a family with one child),
105,000 euro for families with two children,
EUR 120,000 for families with three children,
€ 135,000 for families with four children and
EUR 150,000 for families with five children.
Initially, applications for Baukindergeld could be submitted until the end of 2020, but this deadline was extended to March 31, 2021 .
Single parents can also apply for it!
The Baukindergeld paid for 10 years for families with one child is € 12,000 (€ 1,200 per year). For families with two children, there is a payment of 24,000 euros (2,400 euros per year). In turn, with three children they will receive EUR 36,000 (EUR 3,600 a year), with four children EUR 48,000 (EUR 4,800 a year), and with five children EUR 60.00 (EUR 6,000 a year).
Read also: Child benefit (Kindergeld) and child benefit (Elterngeld) – the Bundestag has passed the law desired by the parents
The allowance is available to families drawing Kindergeld as well as parents whose children live with them permanently at the same address. Baukindergeld is also awarded to divorced families. In this case, it will be given to the spouse with whom the child resides.
Where to apply for Baukindergeld?
The application for Baukindergeld must be submitted on the official online forms on the website of the Kreditanstalt für Wiederaufbau , where you must register in advance .
What documents should I attach?
The following documents must be attached to the online application:
Certificate of arrival;
Extract from the land and mortgage register, which shows that the applicant is a (co) owner of the real estate;
Certificate of earnings from the previous year and two years ago.
Join us on Facebook:  AFRO NEWS.EU – SITE FOR AFRICANS IN GERMANY