Germany will reintroduce free COVID-19 testing starting Saturday, Health Minister Jens Spahn said on Friday as part of new measures to reduce the growing epidemic in the country, Reuters reports.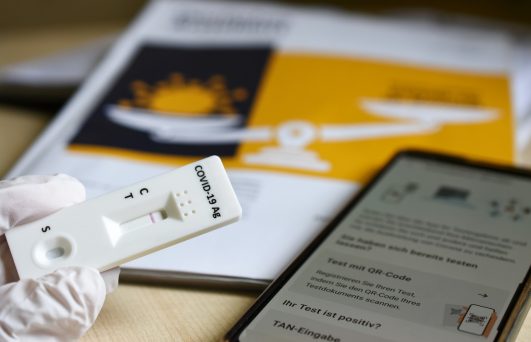 The free tests, which were originally offered in March for free as a way to compensate for a slow vaccination campaign at the time, will be reintroduced a month after they were dropped.
The decision announced by Spahn comes within the context in which the epidemic had set new records in Germany, on Friday the renowned Robert Koch Institute (RKI) announced a new record of 263.7 confirmed cases of contamination per 100,000 inhabitants, for the fifth consecutive day of increasing incidence for seven days.
The Minister of Health also said that he supported a stricter measure that would require that vaccinated or cured people have access only with a negative test to public events.
"We need to do everything we can to stop this growth," Spahn said.
RKI President Lothar Wieler said he disagreed with the large number of participants in general, especially in the run-up to the holidays, and warned that the situation was serious.
READ ALSO: COVID-19: People under 30 in Germany advised to only receive BioNTech-Pfizer vaccines

Germany COVID-19: More than 30% of Germans in favour of stricter rules for unvaccinated people
'At least 90% of the population of Germany must be immune to coronavirus. Otherwise we can't control the virus, 'Wieler told a news conference in Berlin.
According to the latest figures from the Ministry of Health, just over 67% of residents are vaccinated with the full scheme.
Half of Germans support the introduction of stricter measures to combat the growing epidemic wave, more than twice as many as two weeks ago, according to a poll released on Friday.
Only 32% of respondents said they were satisfied with the current rules, while 49% would tighten them, compared to 20% in the previous measurement.
The survey was conducted by the Forschungsgruppe Wahlen institute, on a sample of 1,257 people between November 9-11, at the request of ZDF. ( Agerpres )