Africans in Italy. Nigerian Italian volleyball player Paola Egonu suffered a racist episode during the match for third place in the 2022 World Cup held in the Netherlands and Poland.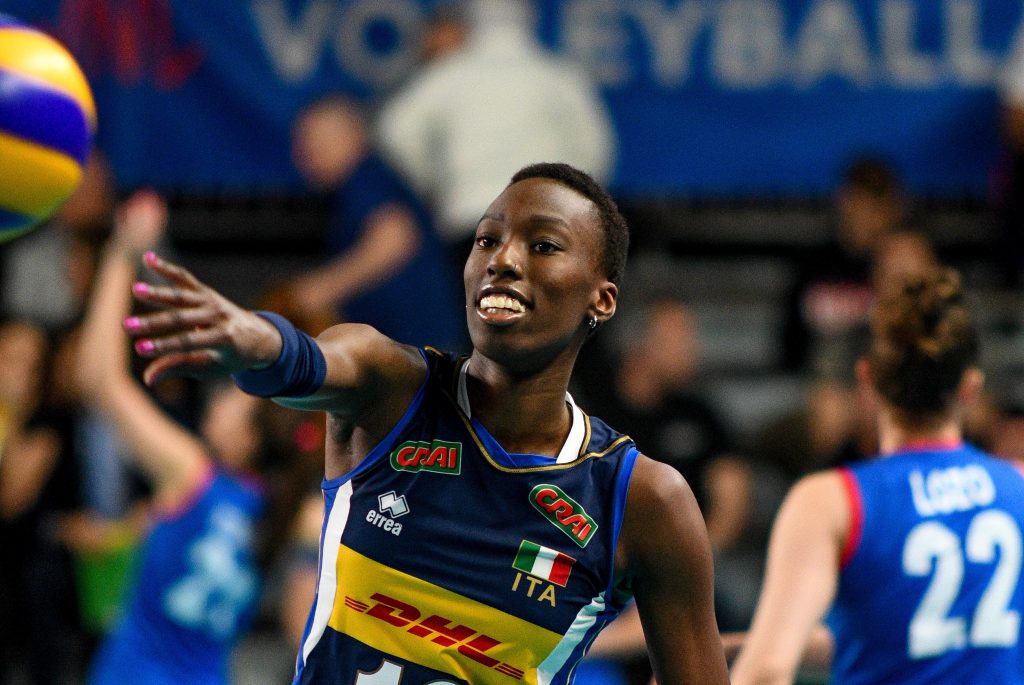 What happened to Paola Egonu to make her want to quit the Italian National team?
The Volleyball champion went ahead to announce that, "she was tired"and she would be taking a sports break to return with "more strength".
"You can't understand it, you can't understand it. They asked me why I'm Italian… This is the last game with the national team," the player told her agent Marco Reguzzoni through tears, just after the match.
She said this in a video that has caused a stir and has gone viral on social networks. It is a phrase that, as Reguzzoni himself confirmed, the player heard during the match but that could not identify where it came from.
Paola, 23, shared that during the games it is always her that is the most pointed out among other players. After she made this announcement, the alarms went off in Italy but the MVP of the Volleyball Nations League 2022 corrected her words on Sky Sports Italia wrote Bloomberg.
She said the comment had been made out of anger and that she was 'tired' and that it would be 'just a break'. She made a comment that every time she is in the spotlight it hurt her to be attacked because of the colour of her skin and that it felt worse because she loved playing and puts her heart and soul into it.
"It's ugly to say it, I don't want to take away the credit or respect from my teammates, but I'm always the one singled out. They'll always see how I did it wrong or how I could have done it better. Mentally I've reached a point where I'd like to have a summer off to unwind and appreciate what I do even more," she added.
Paola Egonu has also had episodes where many question whether she is actually Italian. They wonder why she has to represent them despite her putting her soul into her game.
"I put my heart into it, I never disrespect anyone and it hurts me."
Prime Minister, Mario Draghi, telephoned the player to show his full solidarity with her and assured her she was the source of pride for Italian sports.
READ MORE ON PAOLA EGONU: Nigerian-Italian volleyball player Paola Egonu crowned MVP of the Volleyball Nations League 2022

Nigerian-Italian volleyball player Paola Egonu biography: height, age, career, relationship, family

Paola Egonu, volleyball player of Nigerian origin to carry Olympic flag at Tokyo Olympics Opening Ceremony