Nigerians in the diaspora are facing difficulties with the issuance and renewal of expired international passports leaving them stranded abroad due to expired passports.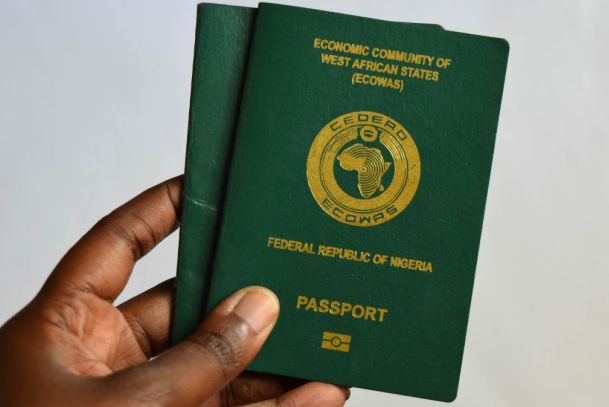 Many Nigerians hoping to travel home might not be able to do so thanks to their inability to have their expired international passports renewed at the Nigeria missions in their countries of residence.
The shortage of passport booklets and difficulties in obtaining the National Identity Numbers (NIN) from the National Identity Management Commission (NIMC) also complicate the plight.
Nigerian media Nationonlineeng.net wrote that more than 1000 Nigerians are believed to be stranded in Atlanta, United States because of expired travel documents for their inability to renew their passports. The situation was also the same in some Caribbean countries like Jamaica, Bahamas, Cuba, Belize and Trinidad and Tobago.
It is regrettable that most affected by the scarcity of passports are students, workers and professionals in different fields of endeavours.
Nigerians in Diaspora Network posted a video a few days ago directed at Nigeria's president Muhammadu Buhari that also highlighted the issue.
'For some months, Nigerians in the diaspora have not been able to obtain the passport and a lot of people who are working who need their passports to continue work now face difficulties. Even the women who are supposed to get passports for their children to be registered official in the state cannot do so….'
The lack of the passports contributed to a lack of access to amenities like house rent, inability to work and other social benefits in their respective countries.
Nigerians in Diaspora Network highlighted that Nigeria's immigration service have been subjecting those in the diaspora to this dilemma to reap the benefits of a bribe.
'Over 10 million Nigerians in the diaspora contribute to the foreign exchange in the country with yearly renewals of passports and this should not be taken for granted. doesn't the country rely on this sum?'
From December last year, many Nigerians who travelled home to renew their passports had difficulties due to a shortage of passport booklets and the procedures for obtaining NIN.
the Director of Press in the Ministry of Interior, Mrs. Blessing Lere-Adams when contacted about the scarcity of passport in Nigeria and abroad said that the Permanent Secretary Dr. Shuaib Belgore was holding a meeting with stakeholders on the matter.'