Ambassador of the Federal Republic Nigeria to Germany Hon. Yusuf Maitama Tuggar will attend and address a Women's Day Summit hosted by the Nigerian Community in Bayern.
The Virtual Women's Day Summit is being organised by the Nigerian Community Bayern e.V., a social organization for all the Nigerian citizens residing in Bayern.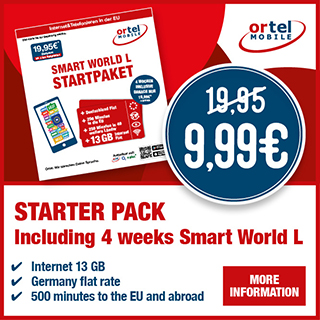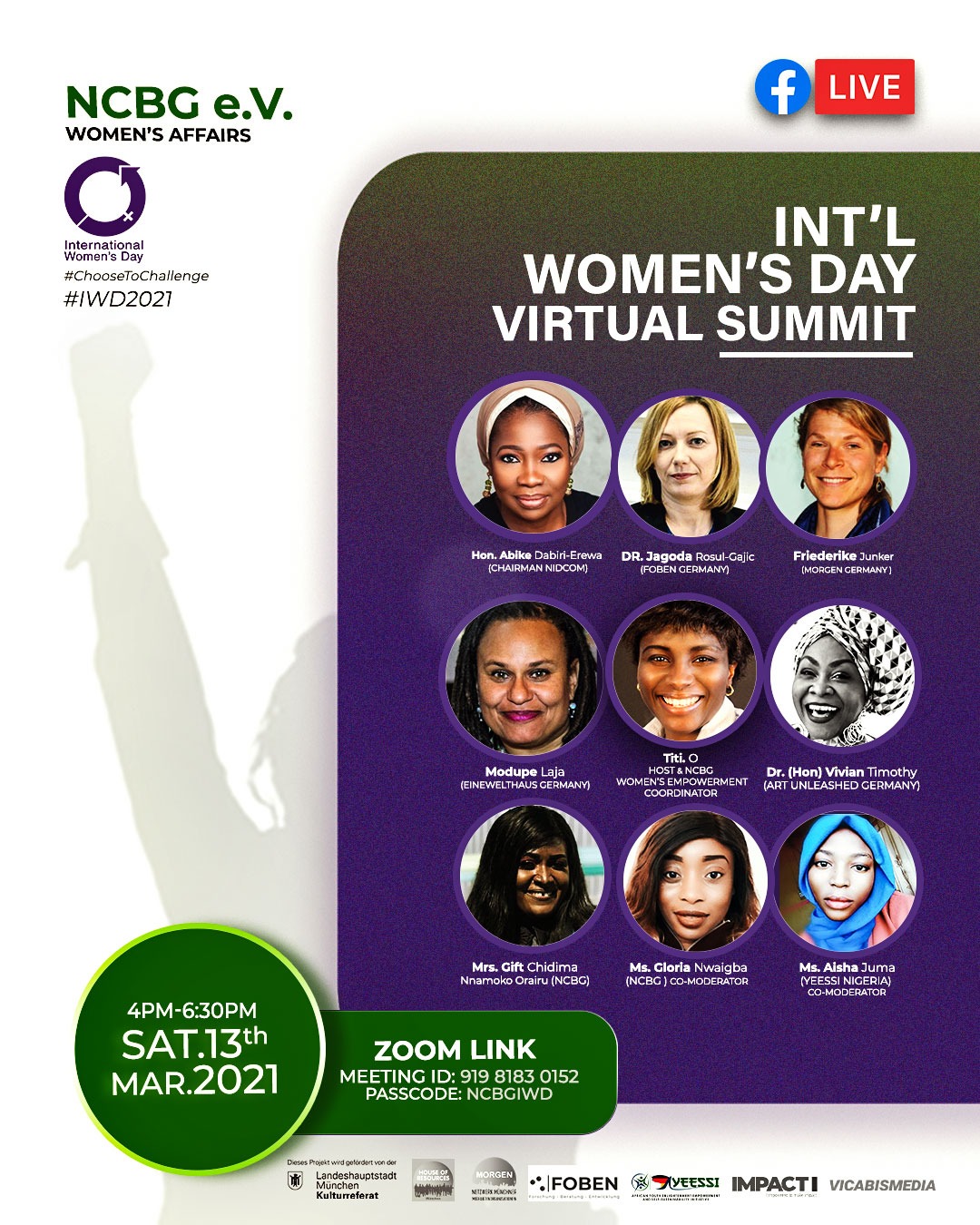 All Nigerians Germany are cordially invited to attend the event which will take place on Saturday 13th March 2021 from 04:00 PM Amsterdam, Berlin, Rome, Stockholm, Vienna time.
The theme of the event is #ChooseToChallenge which is a call to all to work together and create an inclusive world, said Mr Kazeem Ojoye, the Chairman of Nigerian Community Bayern Germany e.V. (NCBG).
"The Women's Affairs of the Nigerian Community Bayern Germany e.V. is at the forefront of ensuring we all have exciting and fruitful experience at the Summit," Mr Ojoye said.
Apart from Ambassador Tuggar, the event will also be addressed by the Chairperson of the Nigerians in Diaspora Commission (NiDCOM), Hon. Abike Dabiri-Erewa; Dr. Jagoda Rosul-Gajic, the founder of FOBEN (Forschung-Beratung-Entwicklung); Dr. (Hon.) Vivian Chioma Timothy, the founder of "Art Unleashed"; Ms. Friederike Junker, Network Coordinator/Managing Director at MORGEN e.V.; Mrs Modupe Laja, a Philologist and Pan-African & Afro-German human rights activist; and Mrs. Gift Chidima Nnamoko Orairu, Publisher of The New Africa Magazine.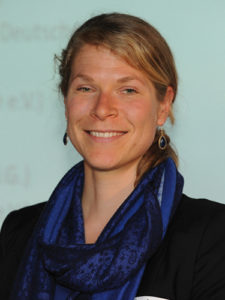 "We also have loads of special programmes and interesting sessions already planned, Mr Ojoye said.
Mrs Titi Oguns, Head of Women's Affairs at the Nigerian Community Bayern e.V., said the women of their organisation had "chosen to challenge gender inequality by celebrating women's social, cultural, economic and political achievements."
Explaining why it's important for all Nigerians in Germany to attend the NCBG Virtual Women's Day Summit, Mrs Titi said: "Nationality or race or religion all play a secondary role when it comes to celebrating women but the bridging of gaps and the creation of equal opportunity for everyone is necessary, that's why it is quite important that not only women but men attend the NCBG's IWD 2021 virtual summit holding on Saturday the 13th of March."
During the Summit, Mrs Titi said, participants will have a chance of getting a sense of how women (professional or otherwise) have been empowered or not in Germany.
"Have there been any significant barriers faced here? The women's affairs group of the Nigerian Community Bayern Germany e.V. would love to know if those barriers were mainly governmental, corporate, relational (and which was worse) and how females have flourished as women in-spite of these difficulties. In order to create a good balance, we would also like to learn about the amazing opportunities (economic et al.) that have allowed women to grow, to be heard and to make a difference as females in the German society in particular and in the world as a whole," Mrs Titi said.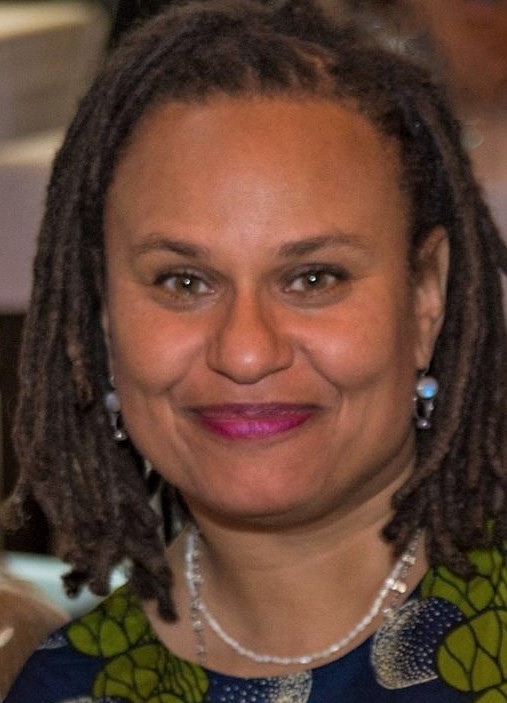 Mr Philip Odogu Egbune, the PRO of the Nigerian Community Bayern Germany e.V., said it was important for our people to attend such events because they help improve gender equality in the society. "The area of female equality on global level is something that is a little bit more than 100 years in the making, it is an area that has been painstaking in the making," Mr Egbune said. "I believe our strong and beautiful Nigerian women in Nigeria and from Nigeria living in the diaspora should be assisted in coming forward with their skills and knowledge and all they have to give."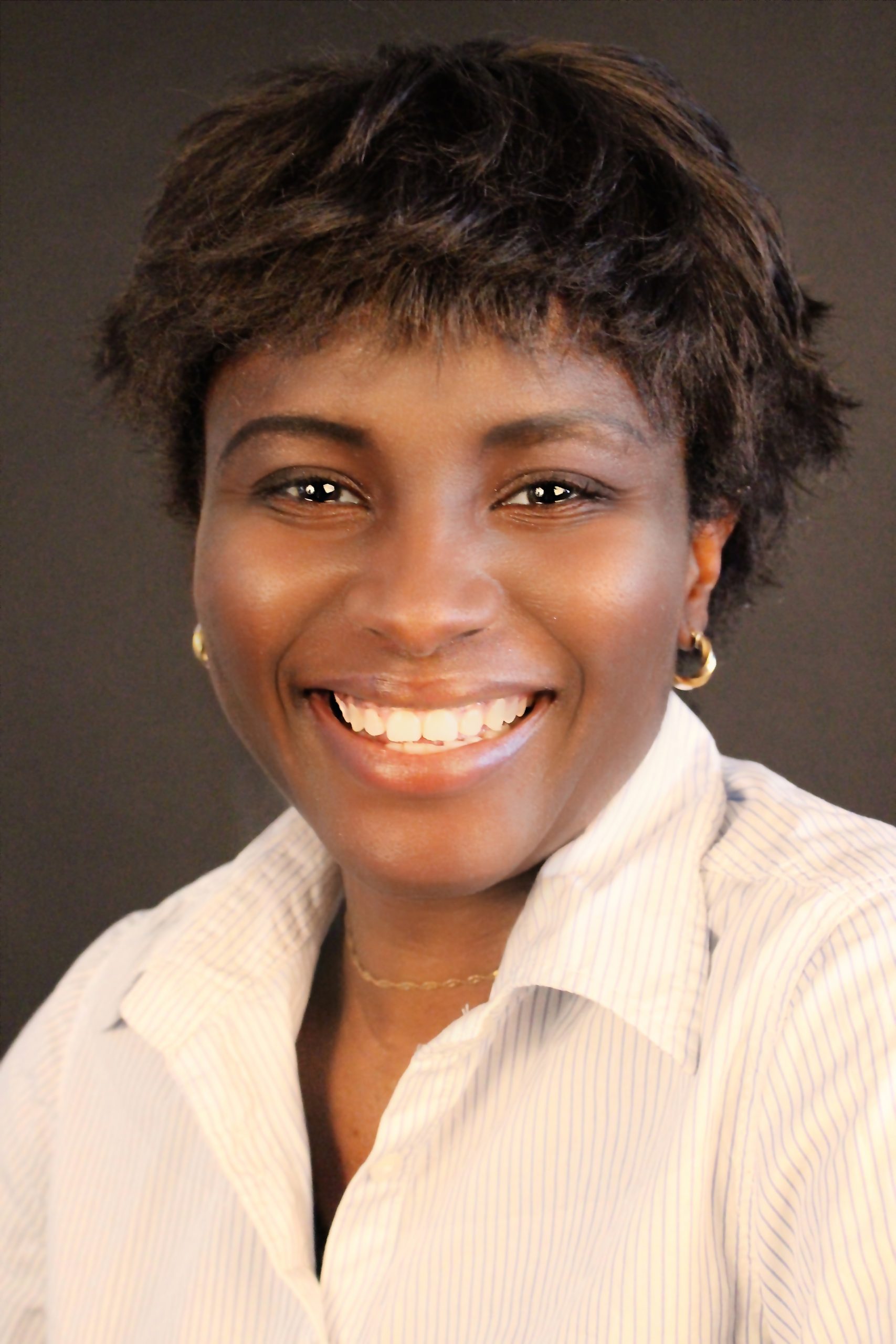 He praised the new executive of the Nigerian Community Bayern e.V. for making it possible for women to play active roles in the affairs of the organisation. "For the first time in the many years of the existence of the community there is a female representative in the executive board," Mr Egbune said.
To attend the NCBG Virtual Women's Day Summit, please log on to: https://zoom.us/j/91981830152…
Meeting ID: 919 8183 0152
Passcode: ncbgiwd
By Stephen Ogongo