World renowned model Naomi Campbell has been exercising the most caution during this coronavirus pandemic. Naomi has been capture by the press severally heavily donned in full protective gear and now that includes a face shield. The supermodel, always known for her fastidious hygiene precautions on airplanes, has been a trend-setter in recent months for her extensive precautions against the coronavirus when travelling. Campbell has posted on social media about her protective outfit, which has previously included a full-body hazmat suit, goggles, gloves, and a face mask.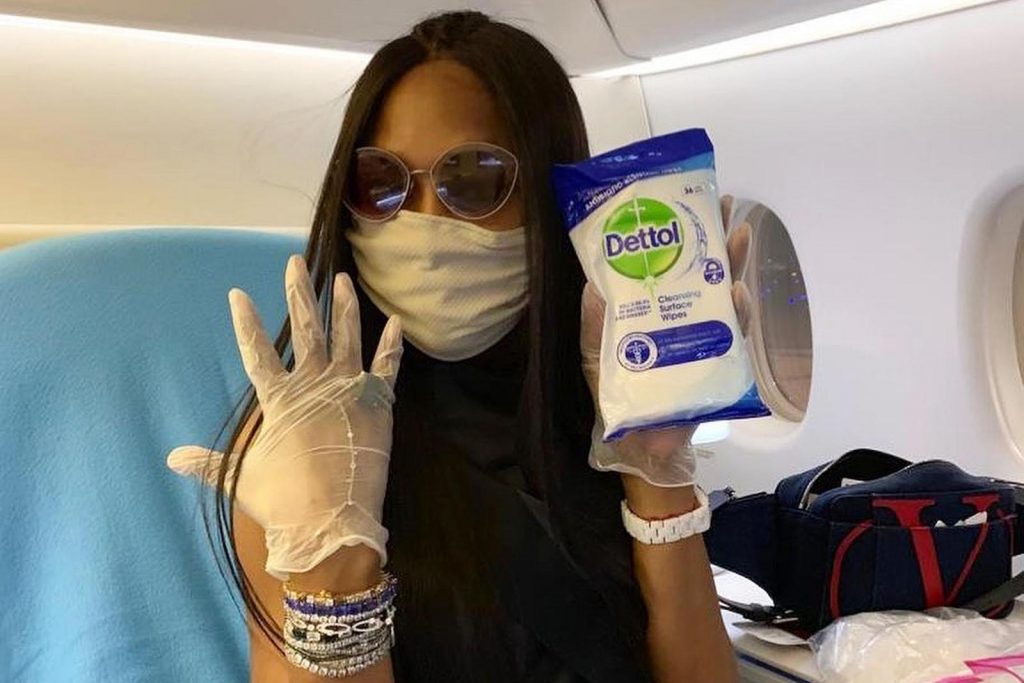 "In all honesty, this is not a funny time, it's not a humorous time, I'm not doing this for laughs," Campbell previously said in a YouTube video about her hazmat suit, which she said she bought on Amazon for $16. "This is how I feel comfortable travelling, if I have to travel. I'm trying to keep it at a minimum."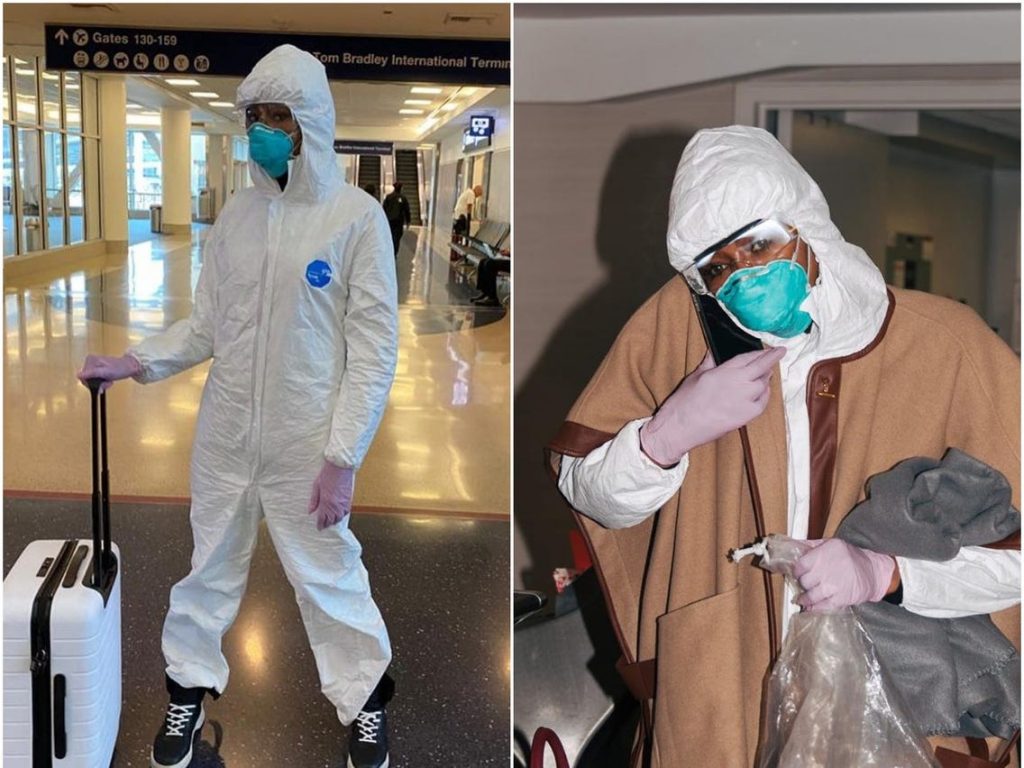 She posted a picture on twitter that showed her latest addition to er protective ravel routine, a face shield. One that is a clear plastic barrier that covers the face from the chin to the top of the forehead.
Most experts are confessing that shield are better that face masks in the extensive form of protection, they allow you should you be in contact with an infected person without being really in contact with them. Face shields may have advantages over masks since they have a less permeable barrier for viral particles. They are also easier to clean and wear properly.