Terry Atieno AKA Terry Chocolate, also known as Proud Chocolate, is a former Kenyan journalist running for a political seat in Germany.
On a post she made on sociall media, Terry announced that she would be on the ballot with #DieLinke party ticket vying for a seat in my Buxtehude Germany Town / County Assembly this September 12th 2021.
Terry Chocolate said that she always had the political calling somewhere within her inner conscience and; judging from her circle of friends, the spaces she spent her time in, and her gift of speech and spirit of straight talk, that the day would come when she would heed the calling to be a politician.
"The path I am taking, especially being away from motherland, I surely know will not be easy but I trust that my God will guide me all the way. I'm going to face it all. I'm going to have to endure hate and backlash but I will dwell on the positive energy that comes my way. I am ready for it all."
She boldly added that it did not matter whether she failed or passed but she would still go down in history as one of the first black immigrants who tried a hand in leadership in the western world.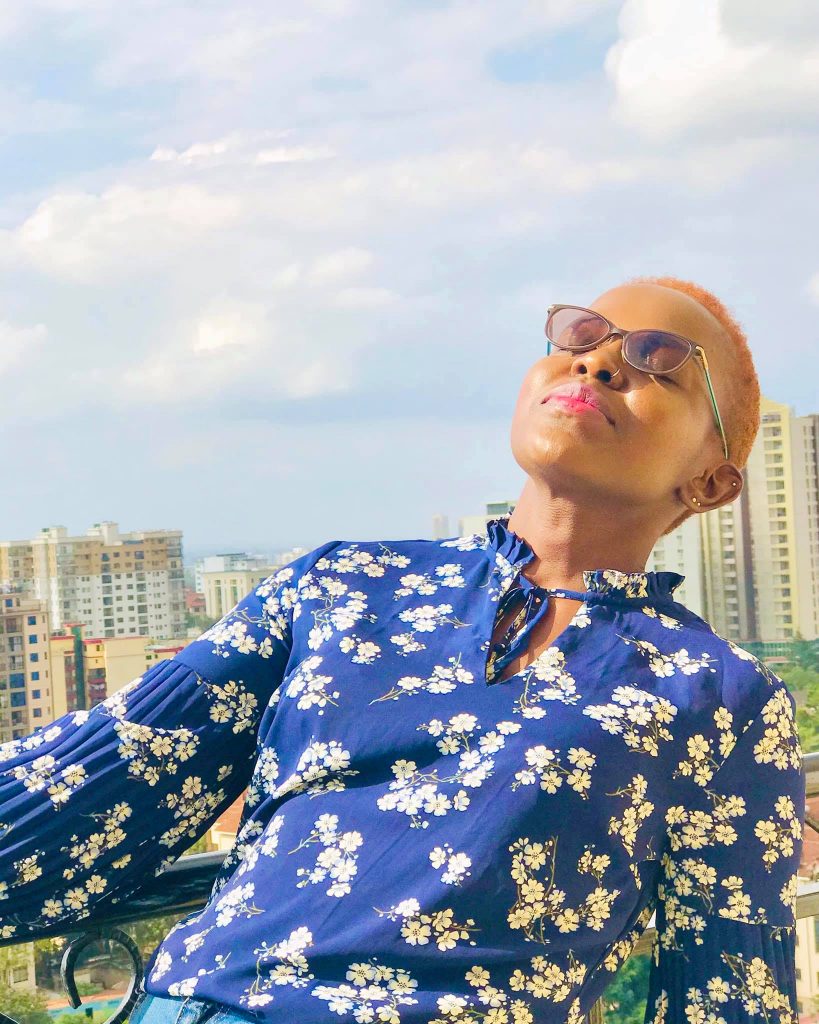 Terry said that her main aim was inclusivity for integrated migrants, equality in treatment and for later generations, and the children of now, to grow up feeling 100 percent at home.
The Kenyan journalist turned politician in Germany made the argument that the world is now multicultural with immigrants such as herself occupying spaces they had not before and that the walls of exclusion are beginning to be brought down.
READ MORE: Meet Terry Chocolate, one of the best African radio presenters in Germany
"I want the vulnerable and minority groups to be represented and our plights be brought forward by someone who feels us. Poverty must be eradicated. Job opportunities must be available for all equally. Our bright minds must be considered and respected and allowed to participate in decision making."
Terry Chocolate said she took it upon herself to run for the seat because she wanted someone from a minority group to be heard and no one was filling in this void.
Often, are the voices of the vulnerable overlooked and their plights ignored, but having someone from the inside looking out for them might be the next step in positive change. There is much needed reform in the laws that govern society as they do not favour minorities.
Terry Chocolate's fans flooded the post with congratulatory messages and words of encouragement mostly from Kenyans in Germany who wished her well.
"Hongera sana for this step May God Bless and guide you in this journey."
"Terry I wish you all the best and will support where possible. I saw this coming, but I thought it would be "vying for a seat in Kenya" and not Germany, but all the same, the world is one. What we need are great leaders."
"Every mile you go starts with baby steps. Your determination will bring out the success in you. I believe in you and your going miles and miles. All the best my role model."
"Glückwunsch
Terry Chocolat"
Terry is one of the most successful African radio presenters in Germany. She is also the founder and CEO of Proud Chocolate Radio based in Hamburg.