African women in Europe (AWE) will be hosting a virtual summit to connect African women in Europe and all over the world.
AWE is an initiative aimed at bringing different women together from Africa and all over the world to bring about a positive image about the African woman through empowering her.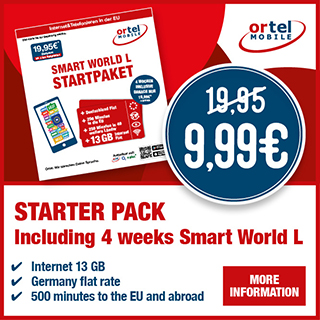 The organisation has created an atmosphere where women can network, share information, support, encourage and empower each other. This could be by sharing ideas, experiences and even stories.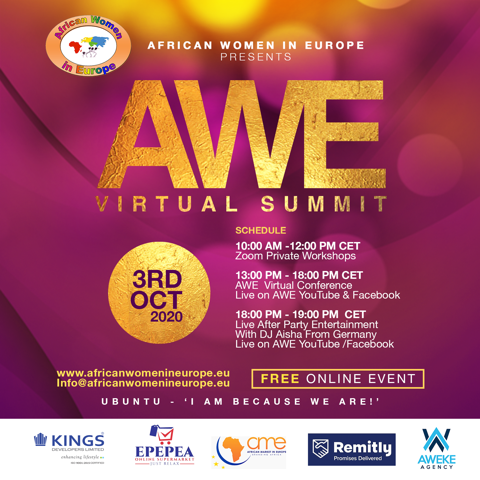 The idea behind AWE is to change the narrative that surrounds Africa and especially African women by empowering and educating them in ways they can achieve a better life for themselves.
Taking to AWE founder Joy Zenz about the summit, she shed some light on the free event and what's in store for all those who register and participate.
"The summit is a virtual meeting that is a conduit for connecting members of AWE from all over the world and Africa. It is a forum for sharing new ideas and promoting members in all their different and diverse businesses, occupations and areas of expertise," Ms Zenz said. "AWE is a platform that promotes the popular ideology of 'ubuntu' and thrives on creating awareness around the idea of togetherness and being one as Africans."
The summit hopes to create a meeting ground for members virtually while also creating a way forward for the organisation.
Here are some aims and objectives of the organisation:
Empower African women & Youth.
Support upcoming and existing entrepreneurs.
Positively reflect the image of an African woman.
Share Information on our media networking Platform.
Connect and form sustainable partnership among members.
Organize face to face Networking Events Awards, conferences and workshop
Offer online courses to our members
Offer GPS Mentorship Program to share our Knowledge
Invest in Africa collectively
The AWE summit will this year be held virtually on October 3rd and will be marking 14 years of connecting African Women in Europe and the world.
The summit will have great speakers and discussion panels presented by AWE country's representative i.e Germany, UK, Swiss, Holland, Belgium and Kenya. The conference will be broadcasted live on YouTube and Facebook
There will be workshops, the main conference and an after party entertainment session by DJ Aisher.
Workshop facilitators at the event are;
Beatrice Achaleke CEO of GloBUNTU Books
Mbithe Muema – CEO Infallible Group,
Carol Waithira – Mühlenbrock Owner of Haus Mühlenbrock Hotel & Professional Chef
Janine van Throo – Natural Hair Therapist
Dr Beatrice Lukose – CEO of Motivat School
Victoria Nkatha – Responding to life Founder
Maggie Mulwa – Expert in Distance Farming
Sarah Karingi– Global Network Investment
Maria Nato – Women in Business KNCCI Kenya, National Chair Person
Country event organisers are:
Kadogo Nyawade – AWE Holland Representative
Nelly Otenyo – AWE Holland Representative,
SASSYFYNN SASSYFYNN – AWE Germany Representative
Wams Njau AWE Co founder/ UK Representative
Regina Mukondola – AWE Belgium Representative
Hellen Kahugu – WE Switzerland Representative
Lucy Oyubo – AWE Switzerland Representative
Hilda Hoyer – AWE Germany Representative
Milkah Muigai – AWE Administrator/ UK Representative
Sophie Kiragu – AWE in Kenya Representative
Click here for further information about the AWE Summit.
Click here to have a look into the programme to see what informative, exciting activities are lined up.
REGISTER FOR THE ONLINE SUMMIT HERE: