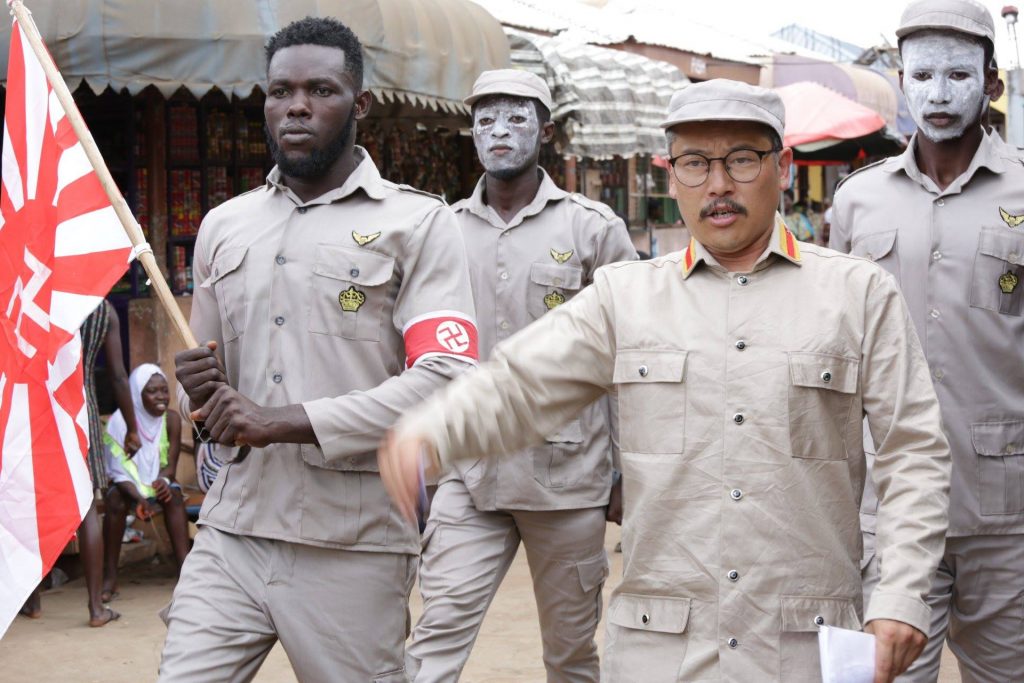 African Films. German born and Japan-based producer Sebastian Stein teams up with Ghanian blockbuster director Samuel K. Nkansah AKA Ninja-Man and 23-year-old producer Danny Boy AKA Producer-Man to produce African Kung Fu Nazis, a movie where, unlike in history books, German dictator Adolf Hitler, some of his henchmen, and Japanese military leader Hideki Tojo don't die at the end of the Second World War, but flee to Africa to start a new base of operations in Ghana.
African Kung Fu Nazis features an all Ghanian and Nigerian cast with the only exceptions being Hitler, played by Stein, and Tojo, played by Yoshito Akimoto.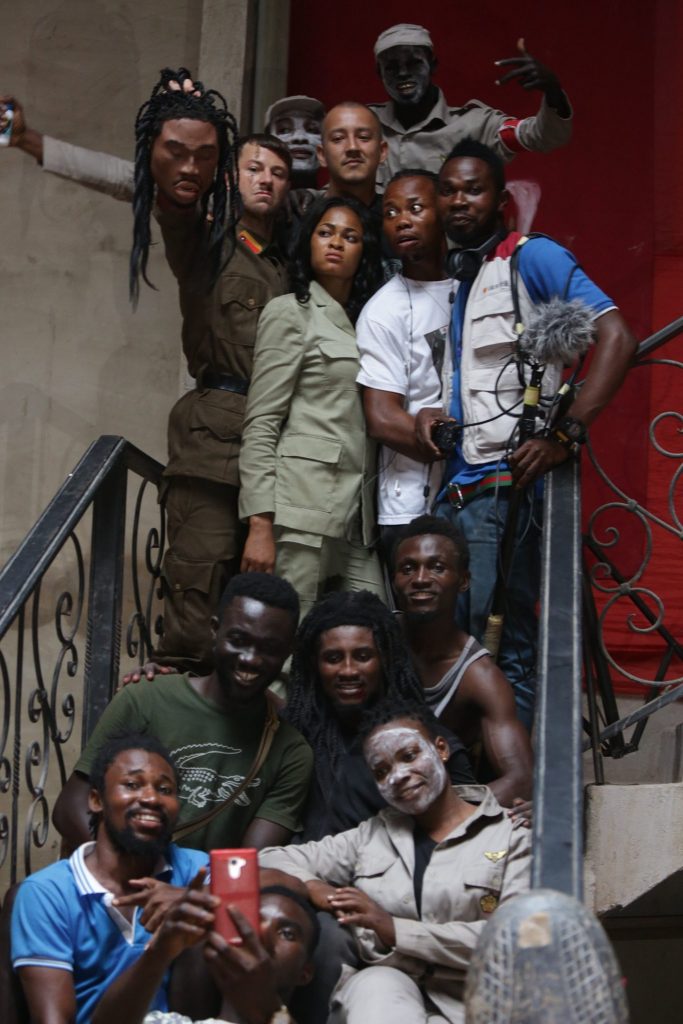 When most people have a night out they end up sleeping off a hangover and wishing they could block out the sun the next day. Well, this was not the case for German born, Japan based producer Sebastian Stein. He ended up producing a movie, African Kung-Fu Nazis.
After a night out, he started thinking about Africa, Nazis and Kung-Fu and decided on a plot for a movie based in Ghana but centred around Nazi era with fighting and sick moves and thought it would be cool. In an interview with Vice he said, ''I thought it might not be a good idea, but it's definitely a crazy one.''
With an irrational notion and a lot of sheer will, he sought the idea of doing the movie in Africa, all this with no knowledge of any Africans, let alone actors. Stein had a dream and he needed to execute it. From scratch! His movie was set to premier in 2018 but it endured a lot of delays such that he had to edit the video himself for it to finally be aired.
He endured a score of obstacles ranging from; actors having tiffs with each other, or the hotel they were staying at staff, cars breaking down, getting thrown out of locations etc all to produce his masterpiece.
When questioned about the reaction he wanted the movie to elicit from people when they watched the movie he had this to say, 'I want them to think for themselves, especially people who think they'll be outraged by the title. Just watch it and see, there's more behind it than just the title and actually, this has nothing to do with racism. What I really wanted to do most is support African filmmakers who have really been struggling and help put a spotlight on them'. He hopes to get more projects that other people, not just Africans, can emulate.
Stein adds that the making of the making of the movie was generally cheap/affordable and that this should be motivation enough for people willing to journey down that road.
African Kung Fu Nazis is distributed worldwide by Busch Media Group, along with a documentary feature about the journey of the production of the movie all the way to the Premiere.