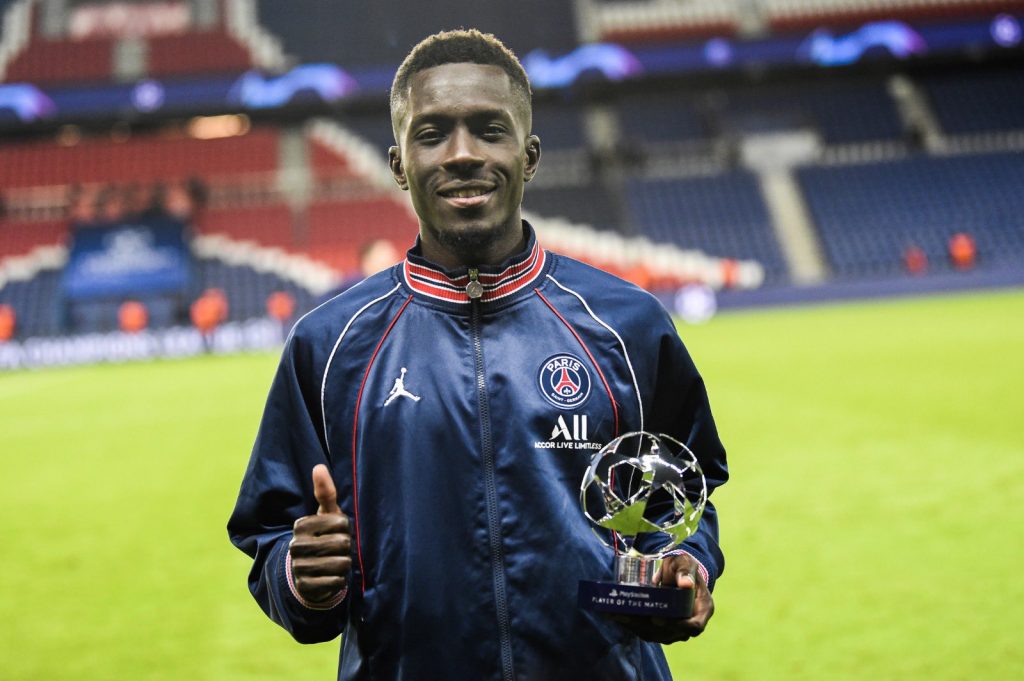 Senegalese footballer Idrissa Gueye refused to play in a match to avoid wearing a rainbow symbol in support of LGBTQ+ rights.
The footballer was absent from Saturdays' 4-0 win over Montellier. PSG boss Mauricio Pochettino said only that Senegalese Gueye missed the game for "personal reasons".
The French Football Federation (FFF) has reportedly written to Idrissa Gueye to clarify why he was absent from the game.
Crystal Palace's Cheikhou Kouyate and Watford's Ismaila Sarr have posted on social media in apparent support of their Senegal team-mate's stance.
Cheikhou Kouyate posted a picture of the two on Instagram with the caption calling Idrissa a 'real man'. Sarr posted a picture of him and Gueye accompanied by three heart emojis and the caption "100%".
READ MORE: German authorities accused of revealing sexual orientation of LGBTQI asylum seekers

Lego to launch first LGBTQ+ set 'Everyone is awesome' in support of marginalised community
What is Senegal's stance on homosexuality?
Homosexuality is illegal in Senegal and is punishable by prison sentences of up to five years. It is also illegal in Qatar.
PSG's owners also are from Qatar and this happens to be the same place the 2022 World Cup will be staged.
The top Twitter trend in the world on Wednesday was #WeareallIdrissa with tweets sent to support Gueye's stance. Here's what fans had to say:
'Idrissa Gueye refused to wear a rainbow shirt because it contradicts his Islamic beliefs. Now he's hounded by secular fanatics who don't see the irony of preaching freedom of belief while hounding those who differ with them in belief.'
'Never compromise your religions for worldly affairs. Proud Idrissa for standing up those pushing evil acts.'
'The new definition of freedom: If you obey the new western gods you are a free person worthy of respect If you choose not to (you are an enemy of humanity) The west defines what's freedom and what's not so you can't dare de challenge them Yes #WeareallIdrissa'
'"Fascism is not the prohibition of saying things but it is the obligation to say them." (Roland Barthes) Idrissa Gueye did not do anything to hurt anyone but simply stood by his beliefs.'
Source: BBC