The Tony Elumelu Foundation (TEF), run by Nigerian philanthropist Tony Elumelu, is now accepting applications for the 2021 edition of its programme for African entrepreneurs.
All African entreprenuers have three-month period to apply for mentorship and seed capital.
Mr Elumelu founded the foundation on his commitment to creating a new generation of entrepreneurs.
The philanthropist believes that the private sector holds the key to unlocking Africa's economic transformation.
The Programme aims to identify, train, mentor and fund 10,000 entrepreneurs by 2024.
This year it is targeting 3,000 instead of the normal 1,000 small and medium enterprises, as part of the COVID-19 recovery plan.
READ MORE: NIGERIA SUSPENDS PASSPORTS OF 100 PASSENGERS WHO VIOLATED COVID-19 RULES
CEO of the Tony Elumelu Foundation, Ifeyinwa Ugochukwu stated, "The Tony Elumelu Foundation now more than ever is demonstrating our commitment to unleashing the potential of young African entrepreneurs, the key to Africa's long-term economic transformation. The pandemic has created challenges across the continent, but we know that with the Tony Elumelu Foundation's tried and tested Programme, we can execute the largest Covid-19 economic recovery plan for African SMEs and break the cycle of poverty in Africa."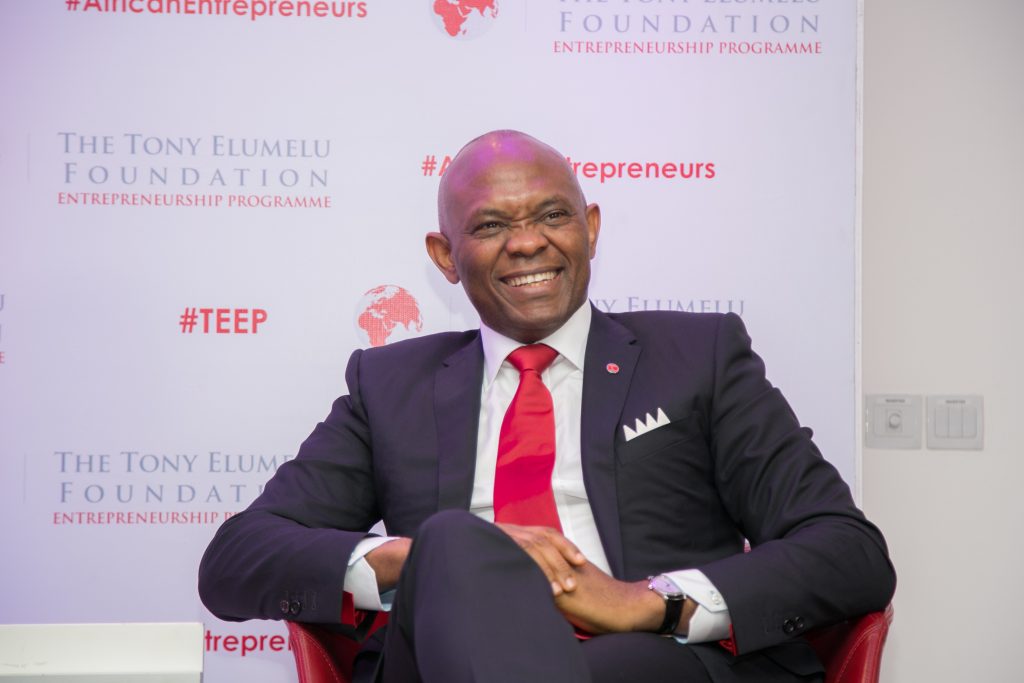 To apply individuals must be above 18 years and startup business based in Africa. The business must be in idea stage or existed for less than three years and an be in any sector. It must have potential of creating jobs and revenue in the country.
Business Daily Africa reported the selected entrepreneurs will partake a twelve week online training on managing enterprises, mentor-ship on transforming business at its early stages, a seed capital of N1,900,000 ($5000) and networking opportunities.
The foundation entering on its 7th year has empowered over 9,000 young African entrepreneurs across 54 African countries with training, mentorship and funding.
For further information on how to apply, please visit the Tony Elumelu Foundation's website here: https://www.tonyelumelufoundation.org/news/what-to-expect-from-the-2021-tef-entrepreneurship-programme
SOURCES: Tony Elumelu Foundation