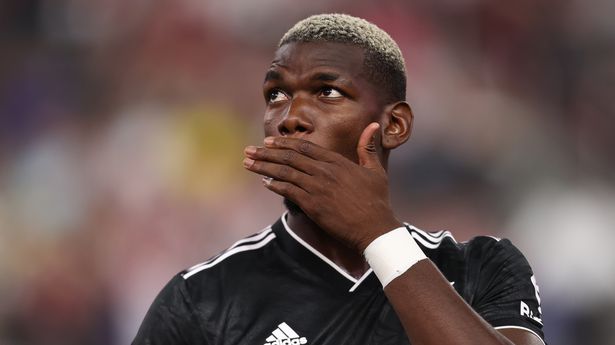 African Footballers.Footballer Paul Pogba blackmail case against brother. Former Manchester United player Paul Pogba reveals his older brother, Mathias, is a part of a group-organised extortion attempt at him coming to around €13M.
What really happened between Paul and Mathias Pogba?
Pogba, 29, claimed he had gone to visit family in Lagny-sur-Marne, when he was kidnapped and taken to an apartment in which he also found two hooded men armed with assault rifles.
The group demanded €13million (£11m) for "protection services" provided to the player since he was 13 years old. According to French news outlet France Info, the footballer's "childhood friends" were named as suspects.
Paul explained to the investigators that he had met the blackmailers also in April in Manchester and in July outside the Juventus training centre. Here Pogba said he recognised Mathias, who with the other members of the gang accused his brother of never having helping him, economically.
This comes after Mathias Pogba, 32, posted a video on social media promising unspecified "explosive revelations" about his brother and agent Rafaela Pimenta.
"If I make this video, I believe that the French, Italian, English, Spanish supporters, which means the whole world, as well as my brother's fans, and even more, the French team and Juventus, my brother's teammates and his sponsors deserve to know certain things, in order to decide, in full knowledge of the facts, if he really deserves the admiration, respect and love of the public," he said, in words translated from French.
"There will be many elements and testimonies to confirm my words. All of this is likely to be explosive and make a lot of noise."
Pogba reportedly believes that the group will try to broadcast messages he sent about Paris Saint-Germain star Kylian Mbappe, in order to try and damage his reputation and standing in the France national team.