The Nigerian men's basketball team defeated the US in a pre-Olympic exhibition match that was played in Las Vegas on Saturday July 10th 2021.
The game played by the Nigerian team goes down in history as the first ever defeat for the US by an African team in basketball.
Due to a prior meeting between the team that saw the US take the lead, many fans expected the results to emerge the same and hence favoured the US team. No one expected the Nigeria basketball team to defeat the US.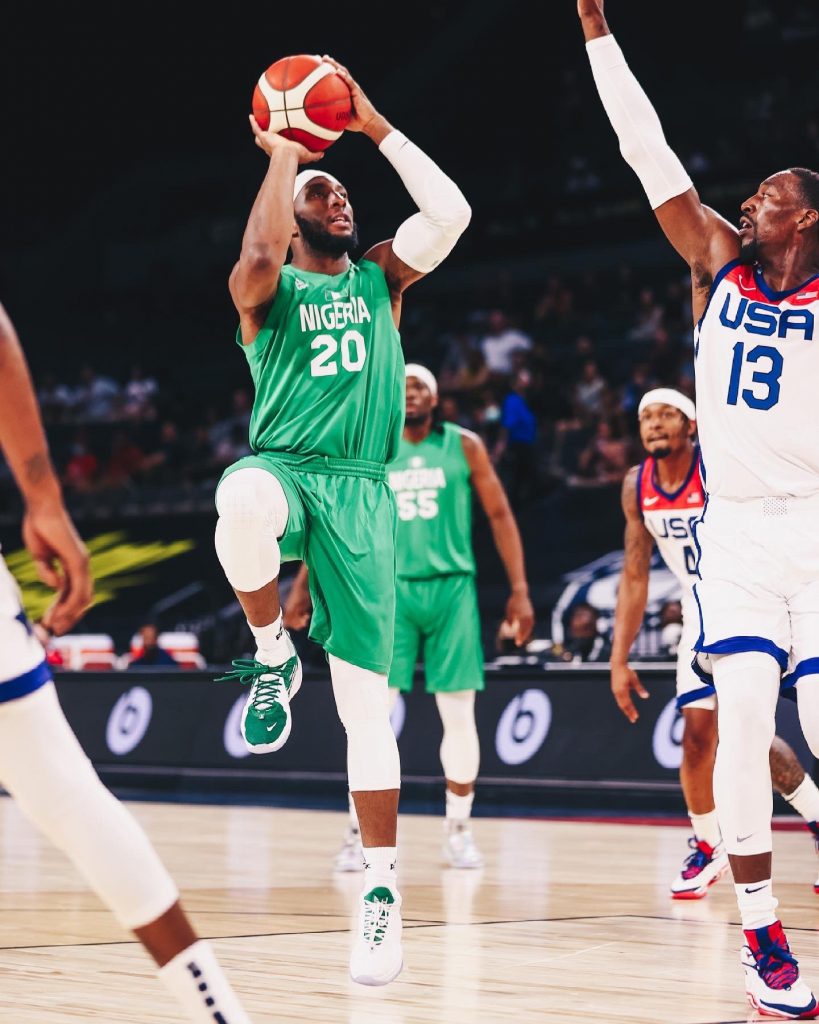 Eye Gambia reported that during the 2012 Olympics played in London, the United States outscored Nigeria with 83 points, the game ended 156-73.
It was noted that the Nigerian team displayed stellar talent in both defence and offence and one of the highlight of the game would be when Precious Achiuwa, 21 from port Harcout, blocked Kevin Durant as he tried to dunk on him.
READ MORE: Nigerian-British football player Bukayo Saka biography: career, family, relationship, age, height, networth
The US team has top NBA players like Devin Durant, Draymond Green, Damian Lillard, Kevin Love, Jason Tatum, Bam Adebayo, Bradley Beal and many others. The Nigerian team as well has notable NBA players such as Al-Farouq Aminu of the Chicago Bulls, Gabe Vincent, Precious Achiuwa, KZ Okpala who plays for Miami Heat, Chimezie Metu of the Sacramento Kings, Josh Okogie of the Minnesota Timberwolves and Miye Oni of the Utah Jazz.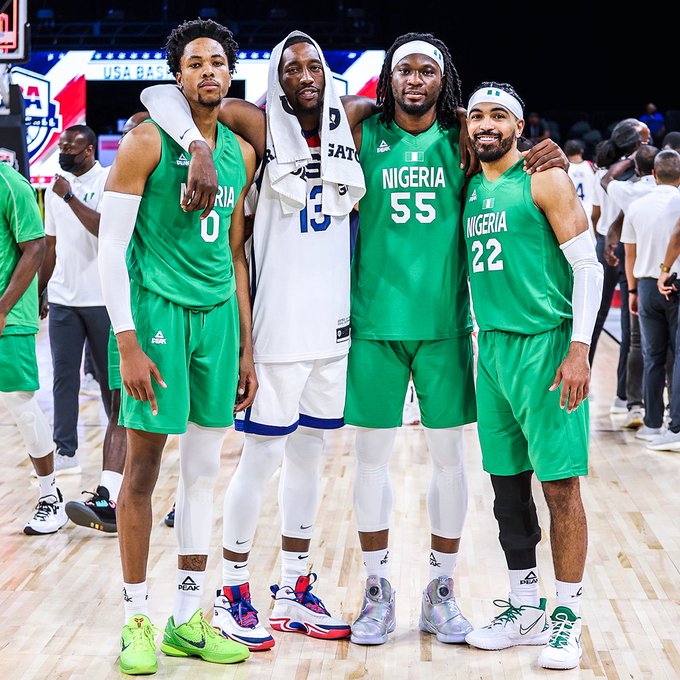 The US head coach commented that he was glad it happened and that the loss had a definite lesson for the team to learn.
Source: Eye Gambia